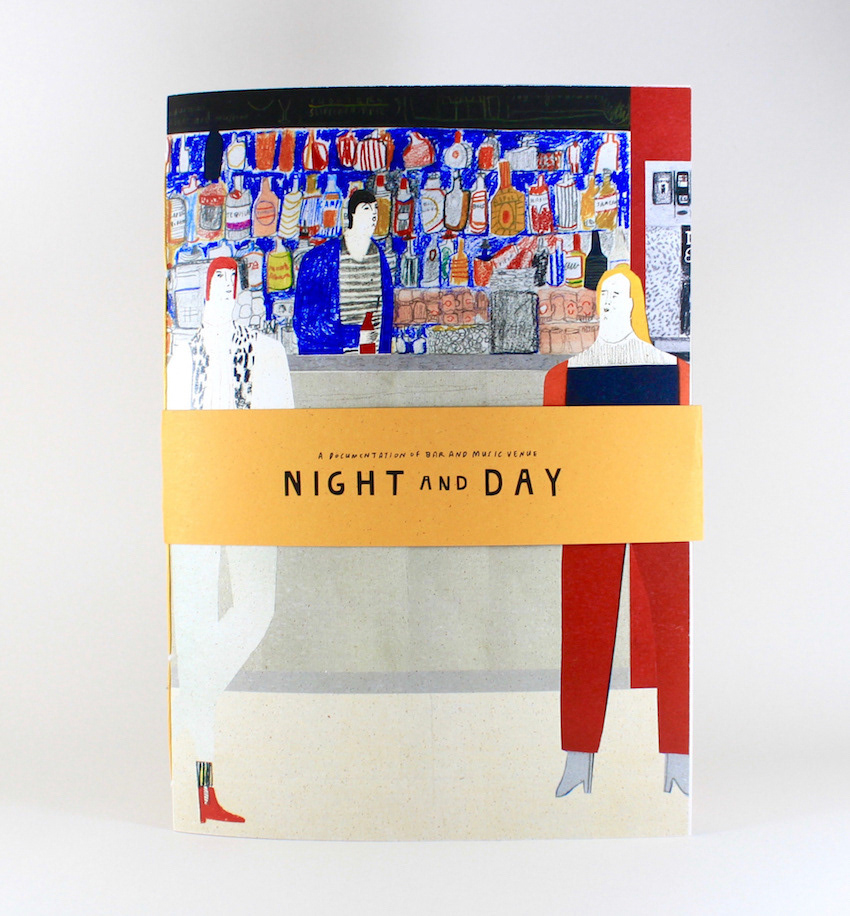 Night and Day is a visual representation of the history of the Manchester Northern Quarter bar and music venue of the same name. The publication captures a snippet of time from the venue, by documenting the personal experiences, and memories from the owner and promoter of the venue, Jan Oldenburg and Jay Taylor. 
Night and Day began as a Fish and Chip shop, but Jan had the vision for much more. He started with having jazz bands perform, sometimes the bubbling of the chip fryers would drown out the sounds of the bands. To now the prestigious, electric, and eclectic music venue, that has had The Black Keys, Arctic Monkeys and Elbow through its doors. 

The publication is predominately illustrated by paper cut collage, pencils and oil pastels. With sections from the interviews overlaying the illustrations on tracing paper. The publication is printed on GF-Smith Gmund Bier Pils, and Gmund Bier Weizen (paper made from beer!). 
This project was self-published, &

 shortlisted for the

AOI's World Illustration Awards 

in association with the Directory of Illustration, books category,

and exhibited at Somerset House, Lo

ndon. 

​​​​​​​Purchase here.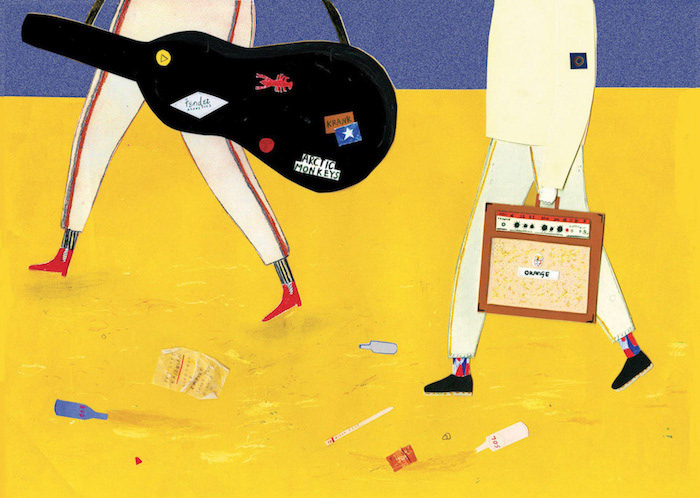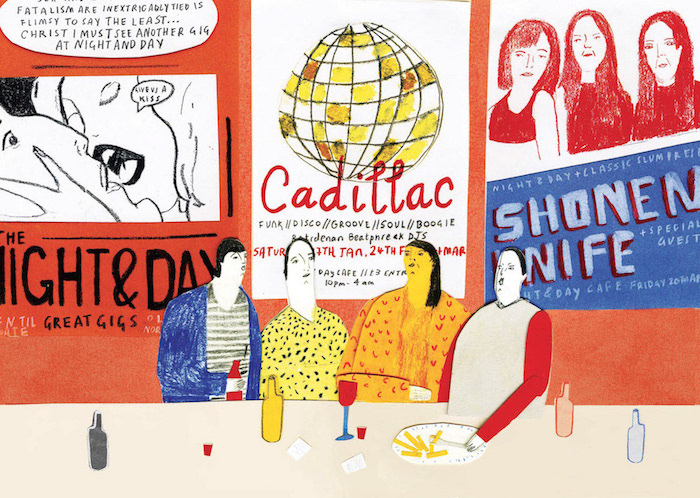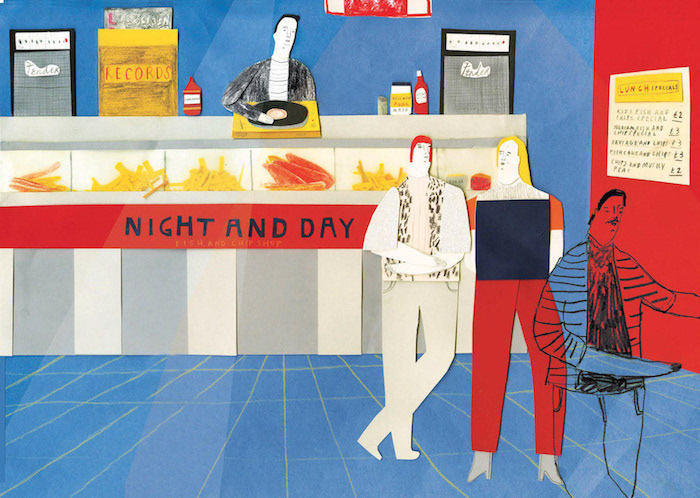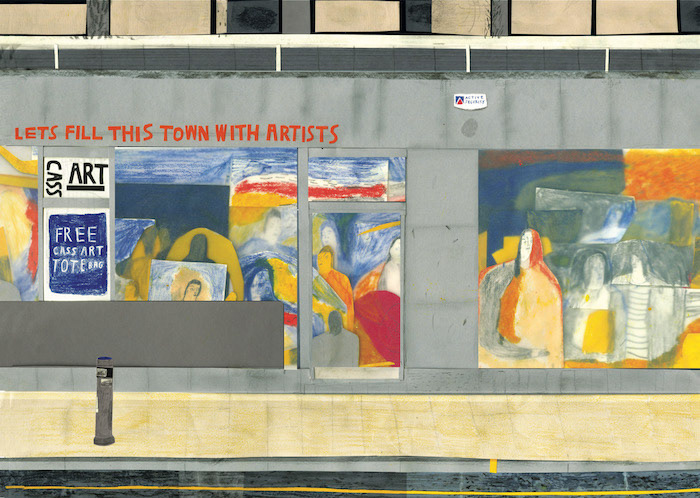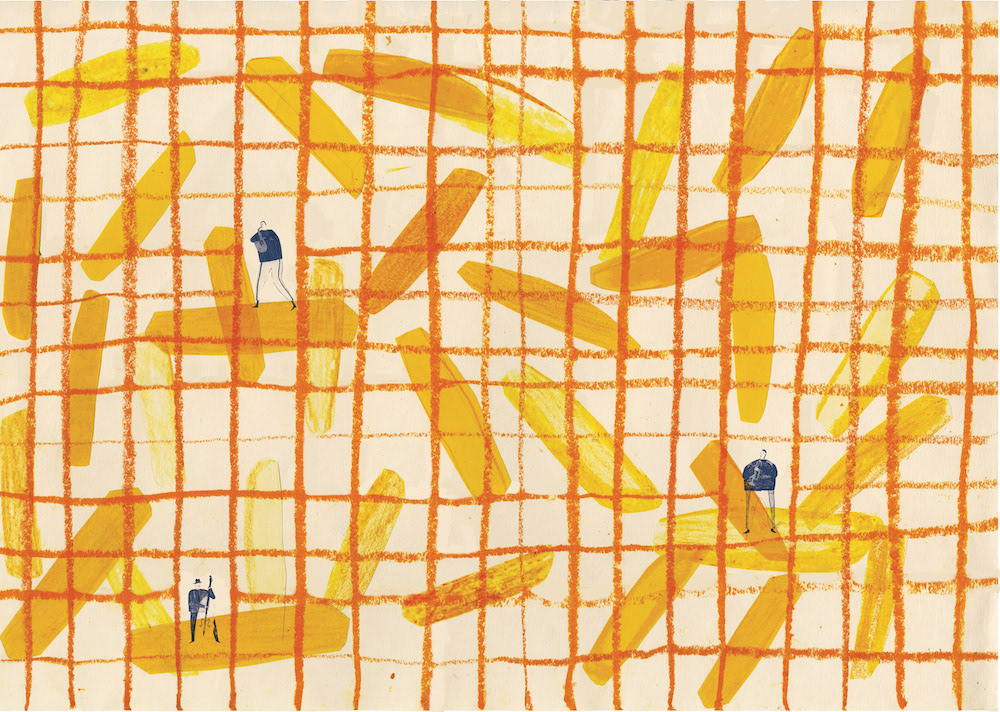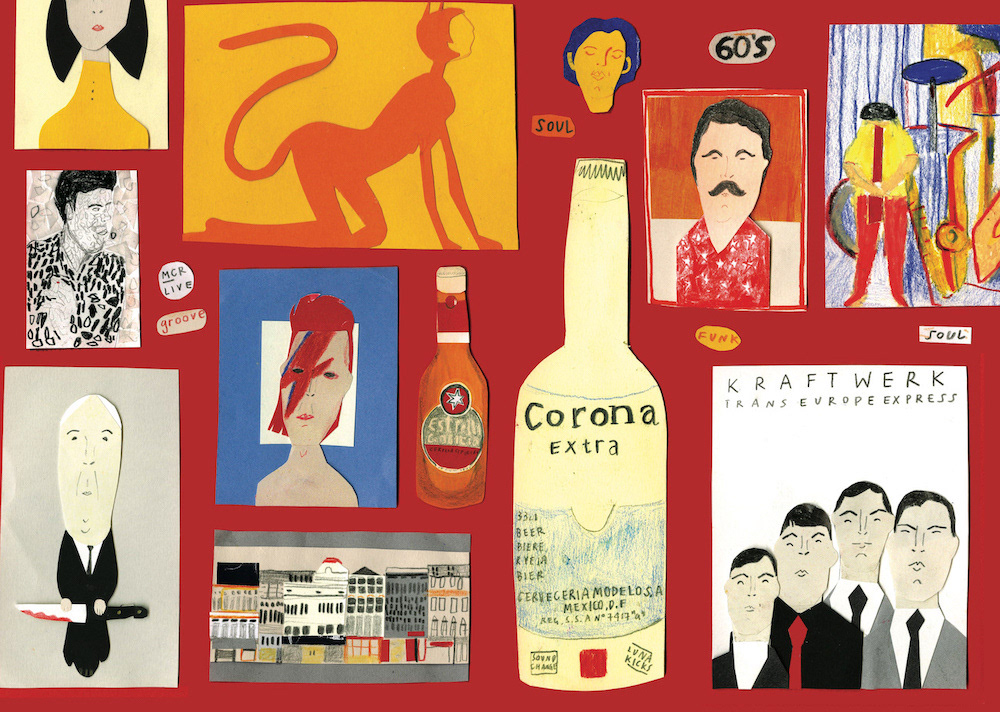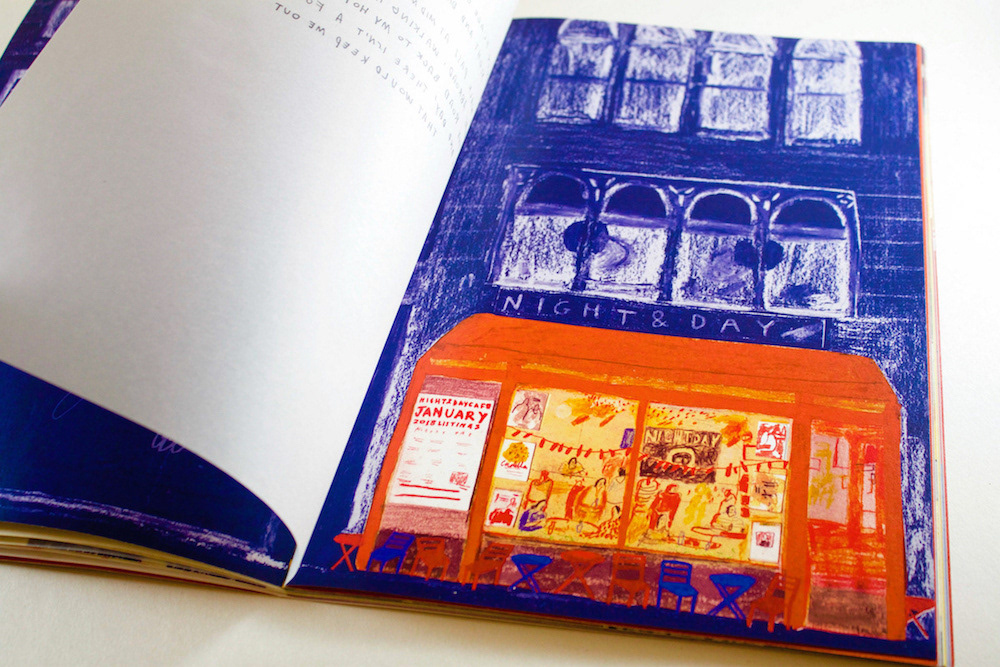 "If you walk past at midnight it just made me think, if I was abroad, walking in New York or Berlin down the road back to my hotel, there isn't a force of nature that would keep me out. I mean I want to be there it looks ace."
"The reddy orange come hither glow"