A curated selection of events, workshops, exhibitions, awards & news.  
Including projects with Small Fry a collective I co-founded. 
SMALL FRY WORKSHOP - PANKHURST CENTRE - INTERNATIONAL WOMENS DAY 2019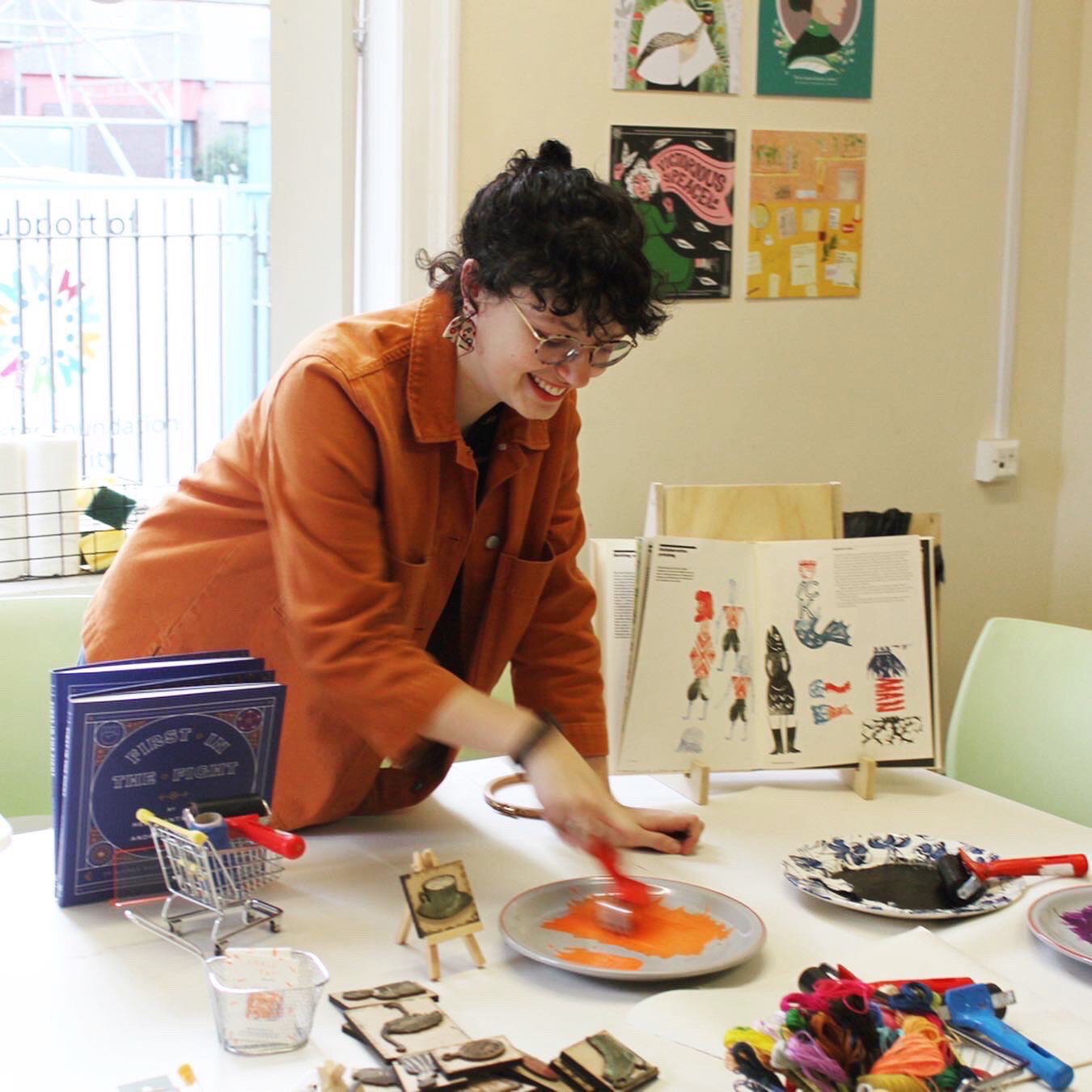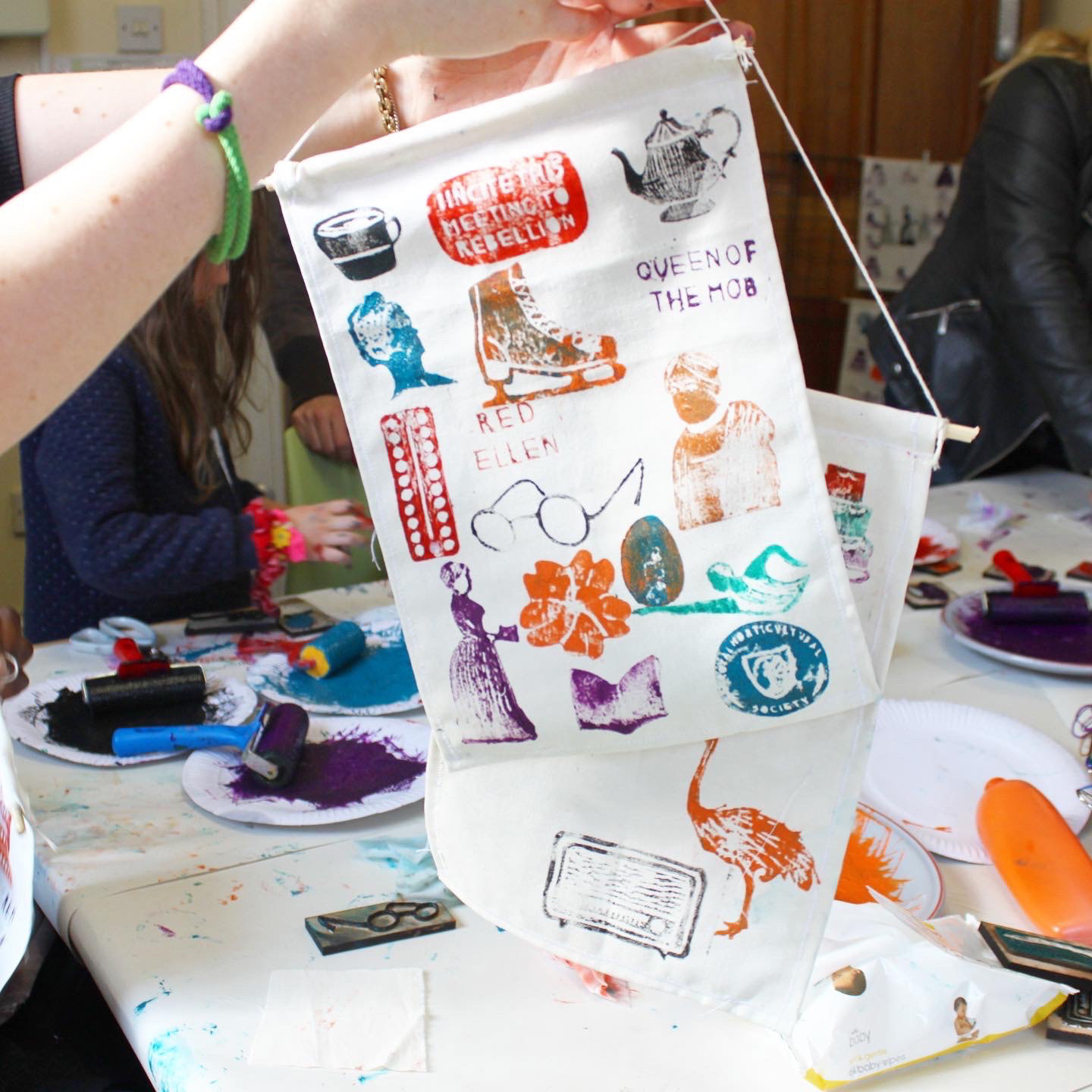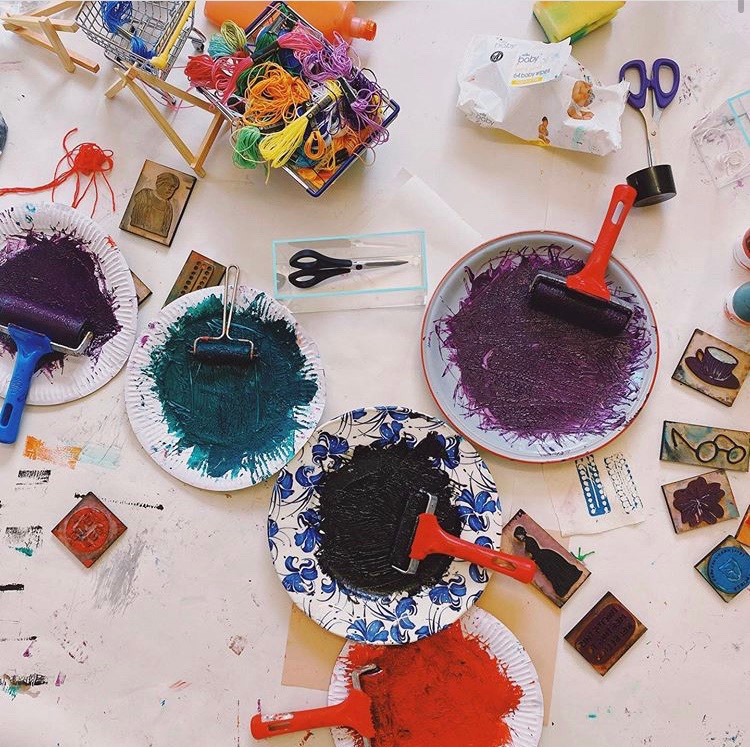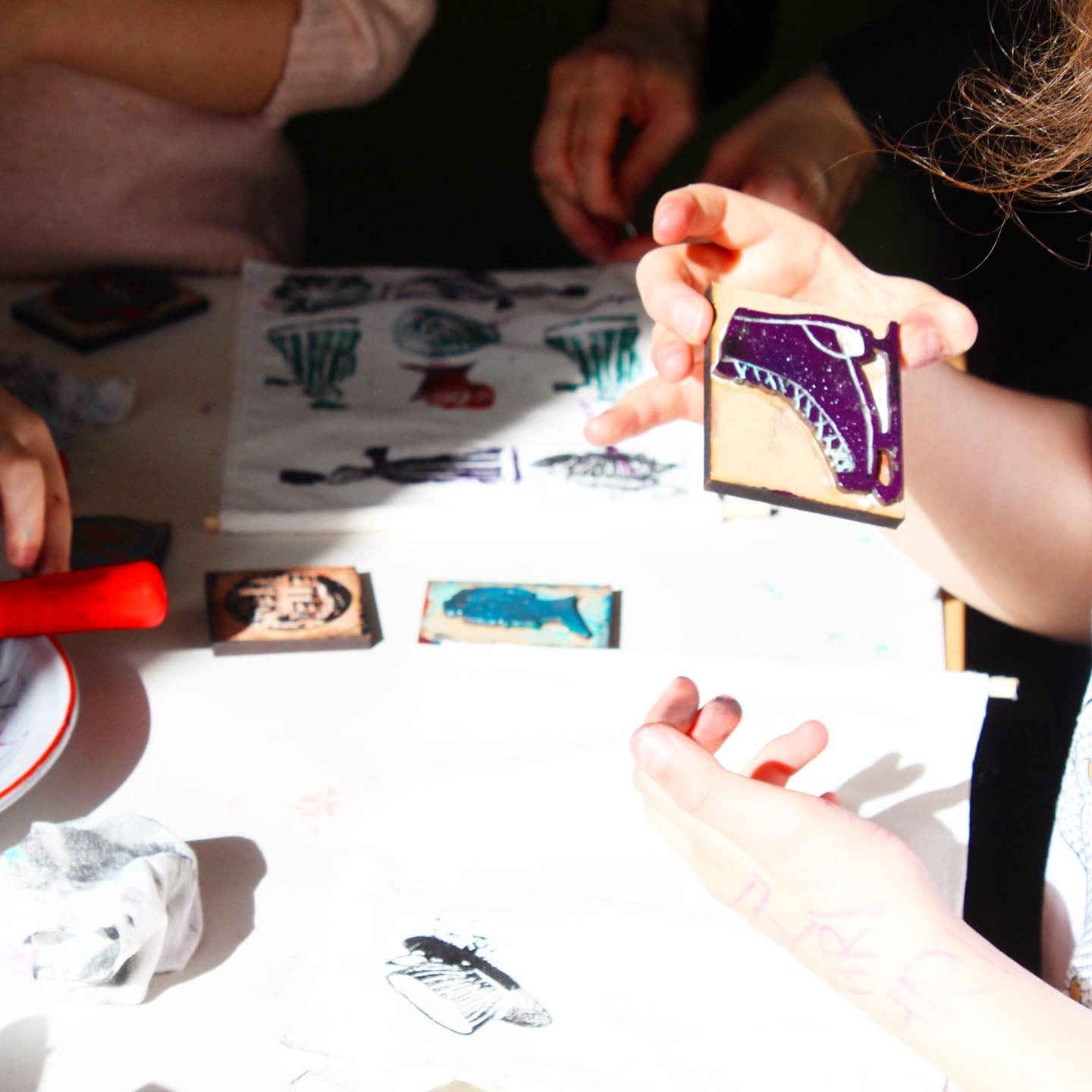 Small Fry's workshop at the Pankhurst Centre on International Womens Day. The event was for the talk and Q&A of the First in the Fight book with Designer and Illustrator Jane Bowyer & writer Helen Antrobus. The rubber stamps were inspired by the book, then printed onto banners. 
SMALL FRY: THE RE-FRY 2019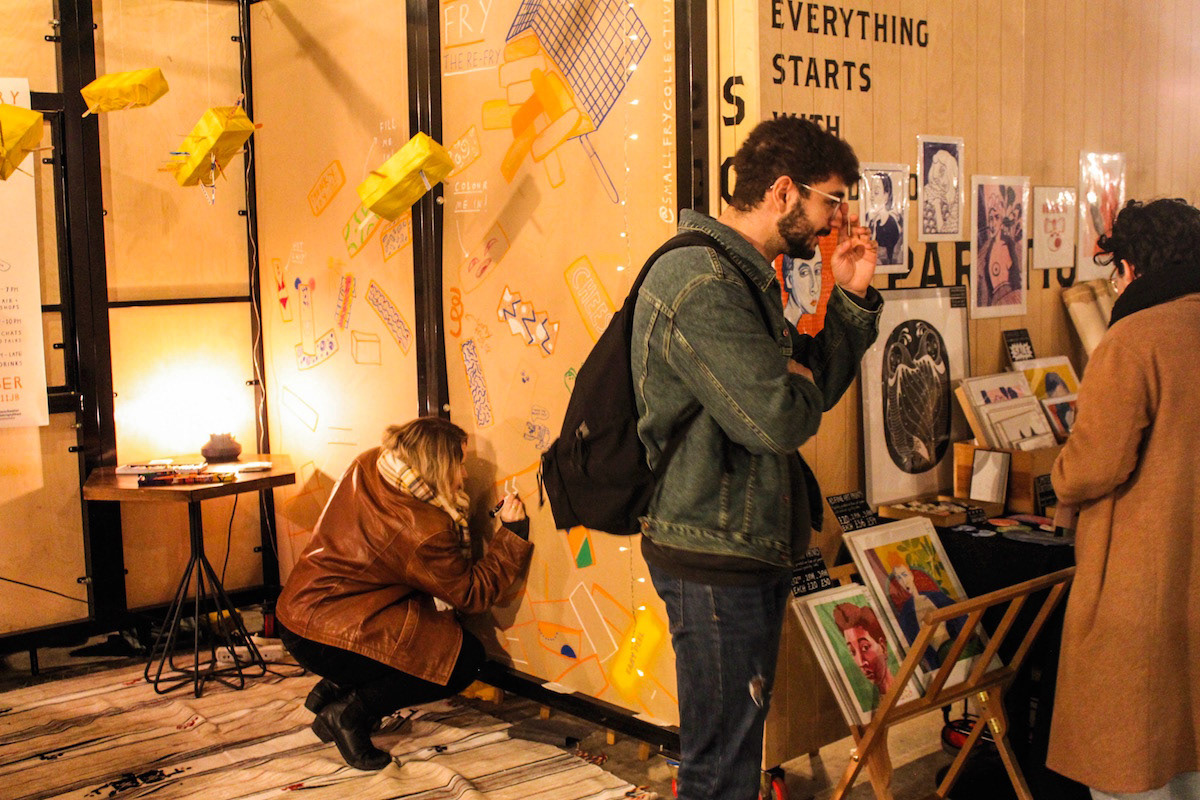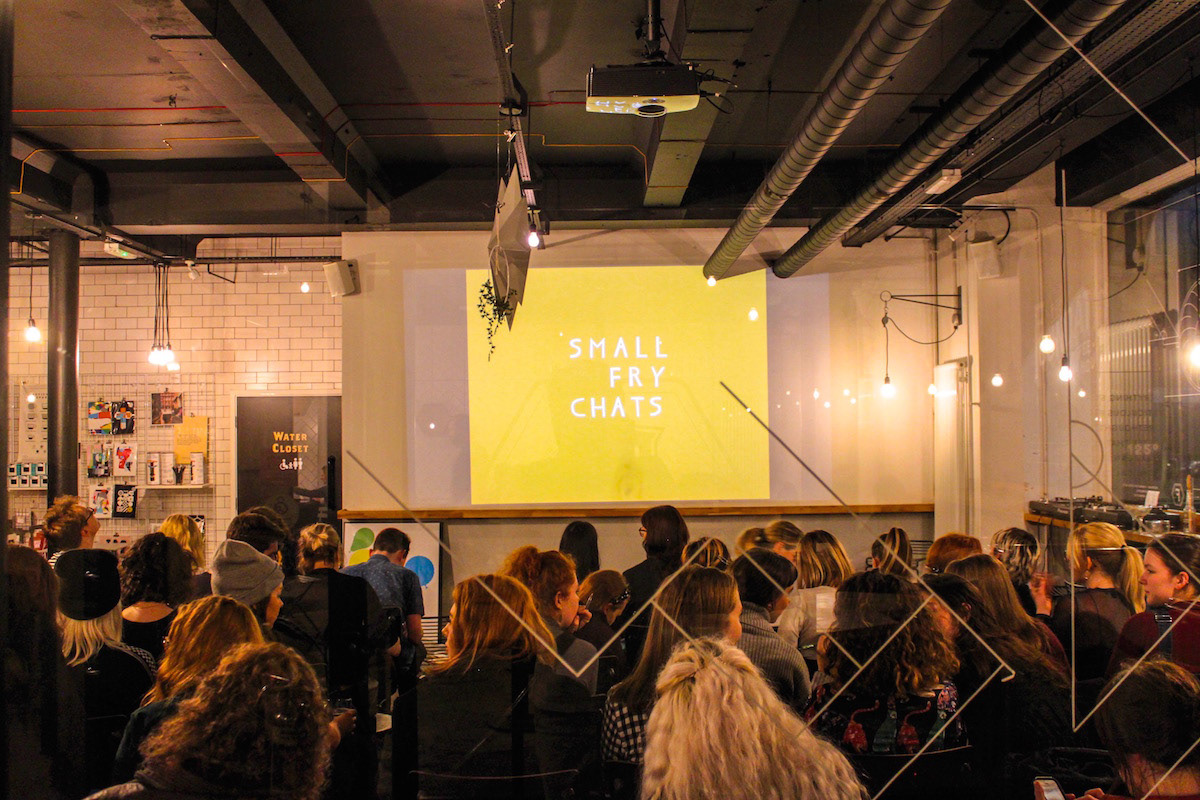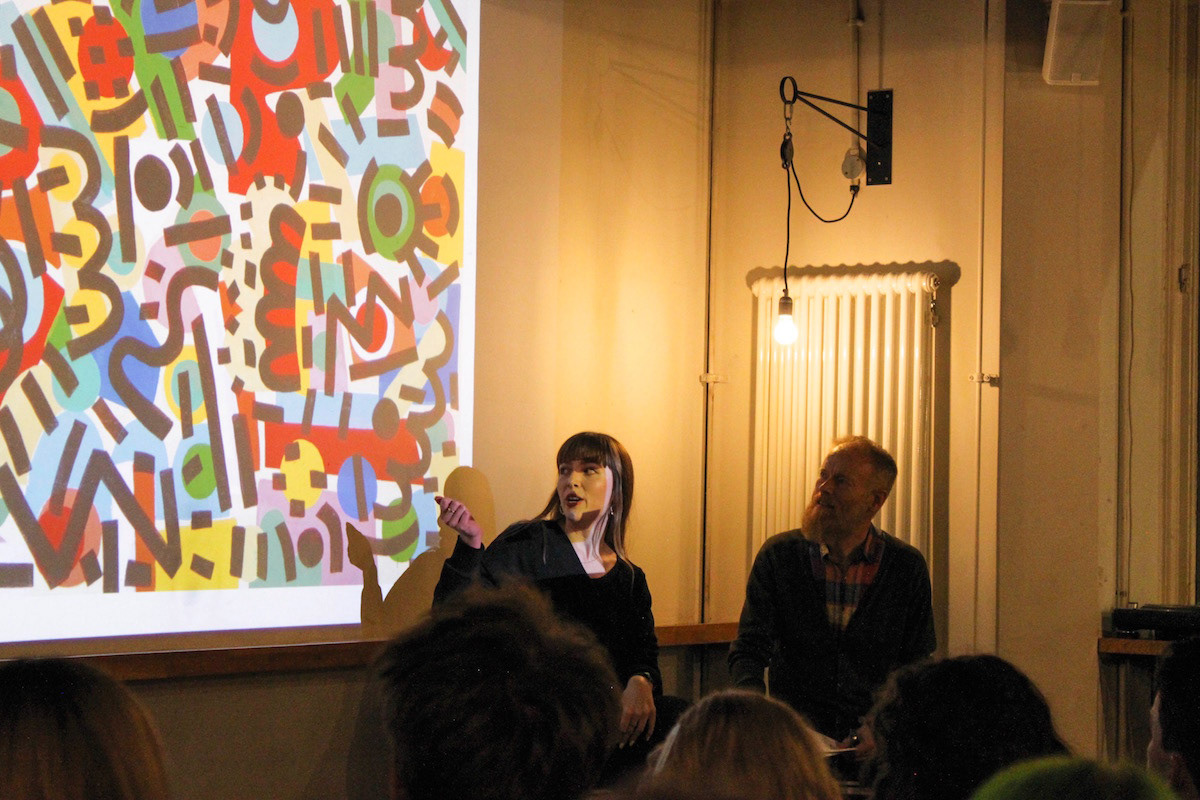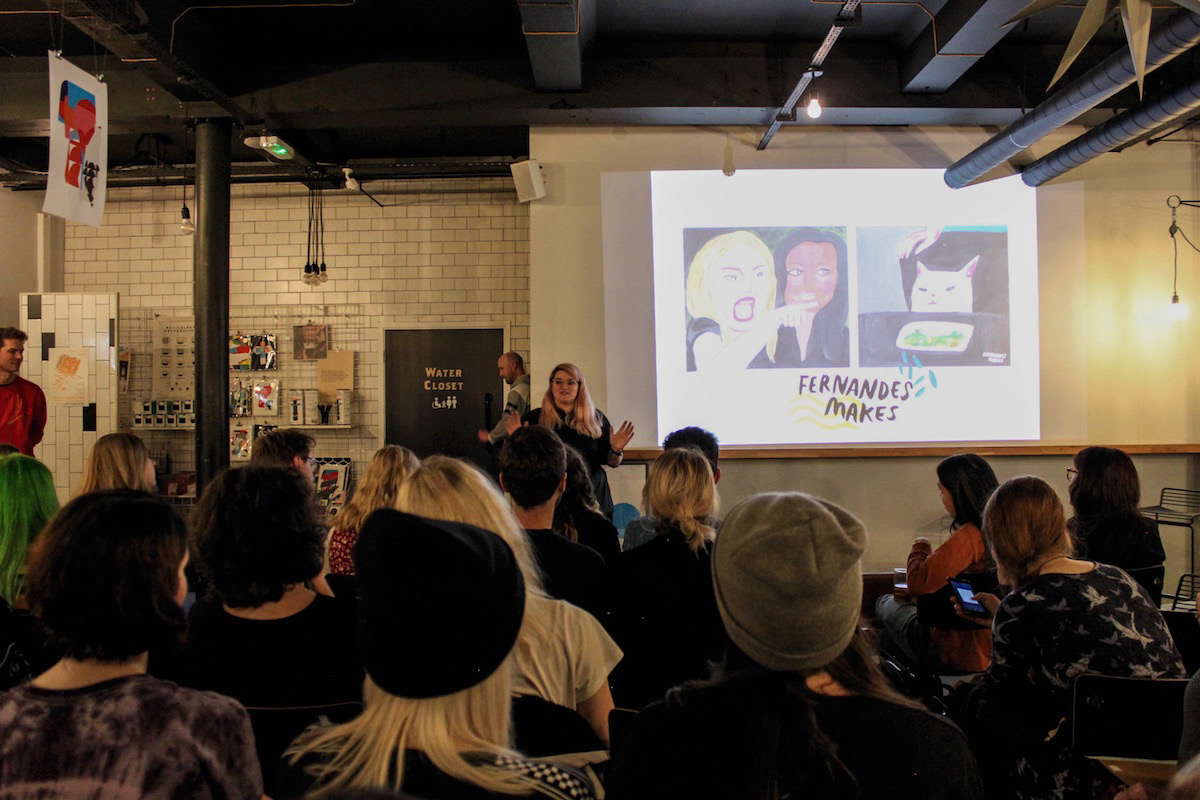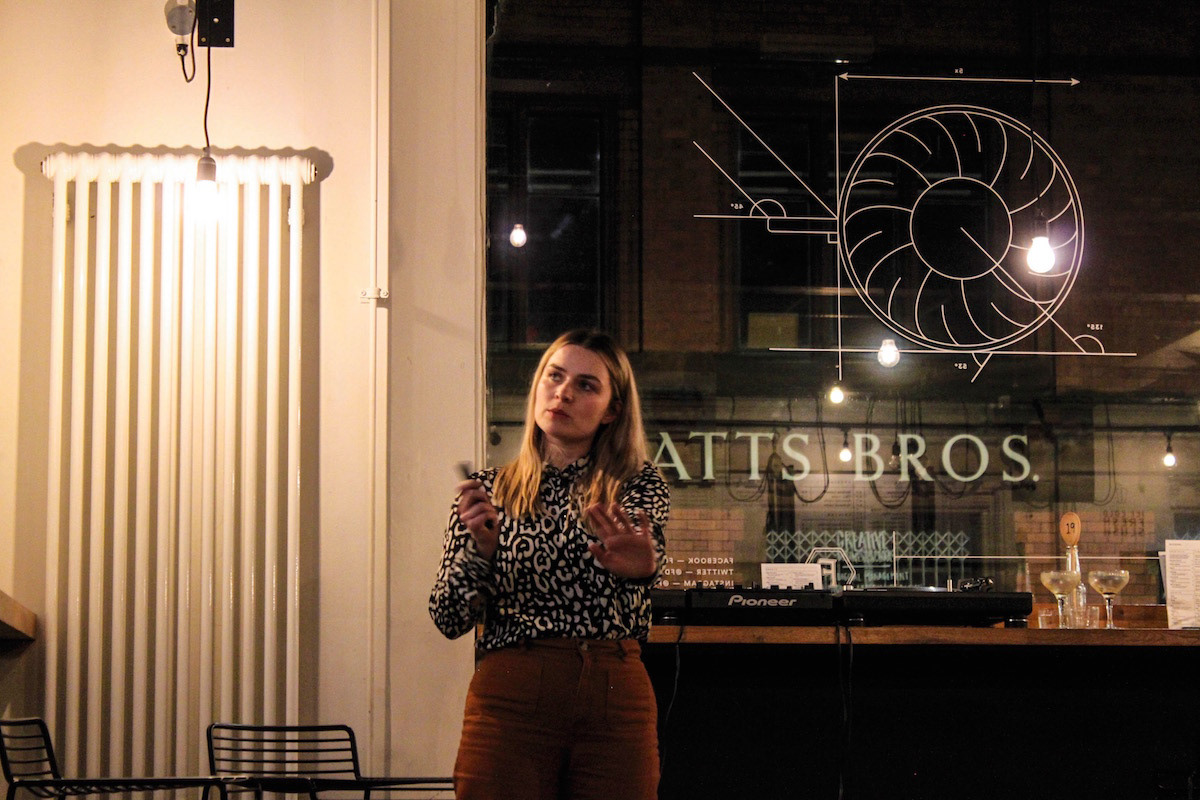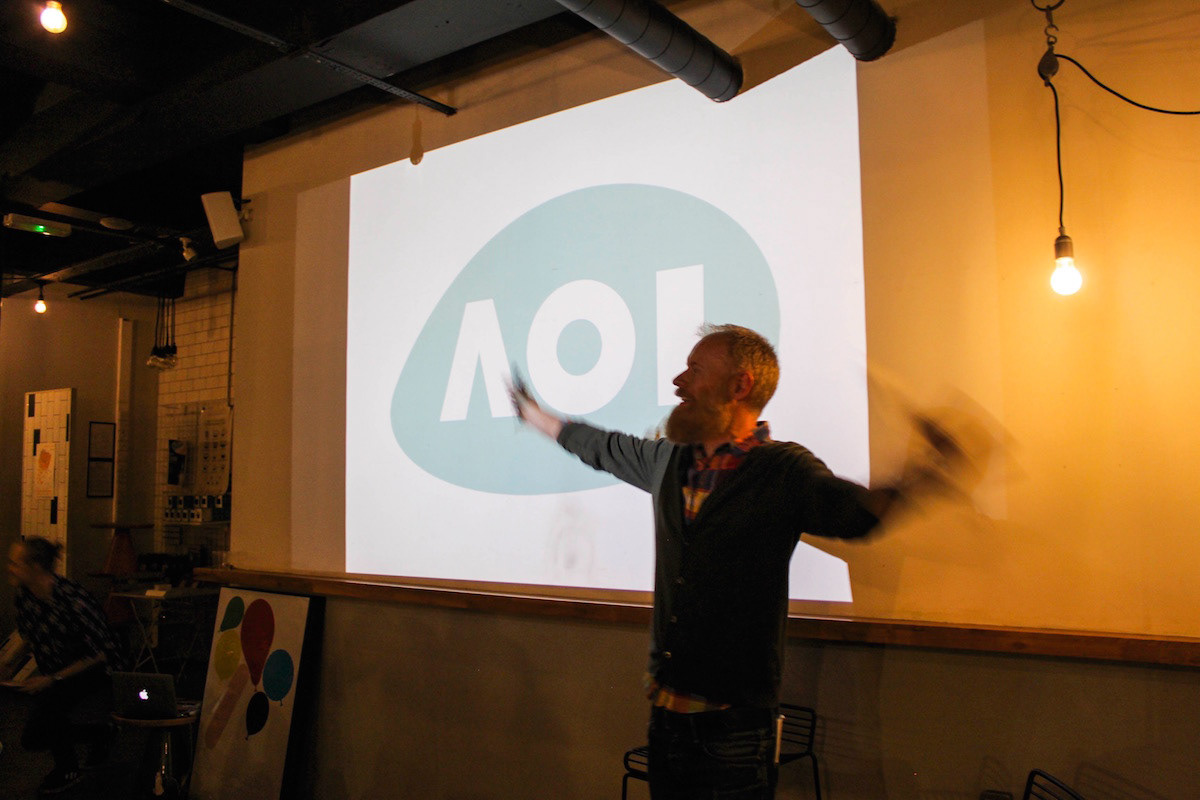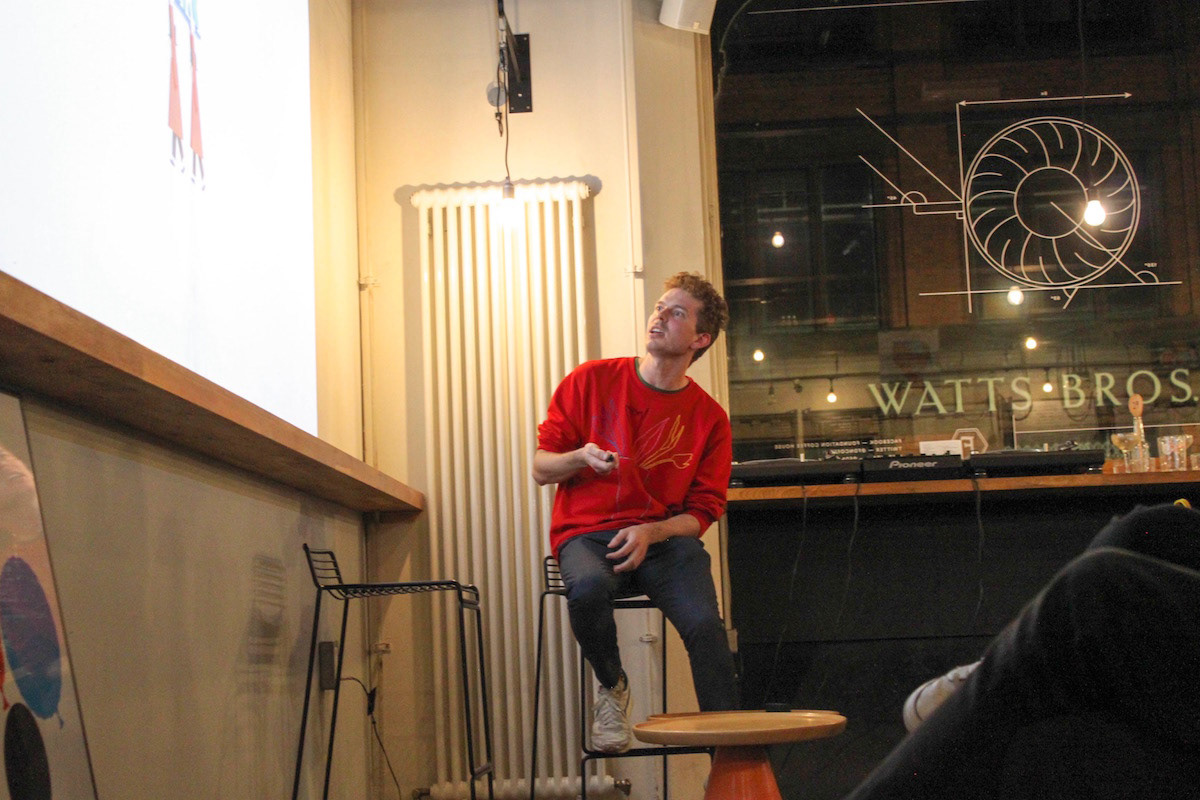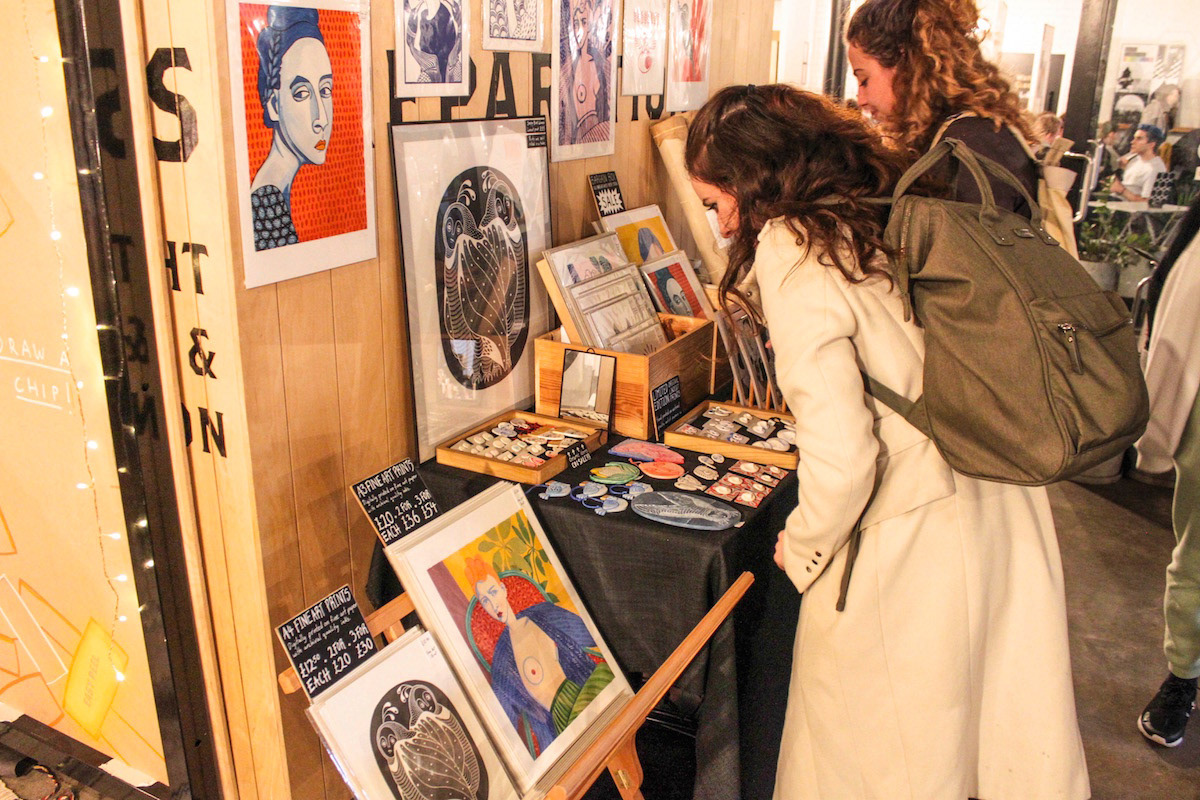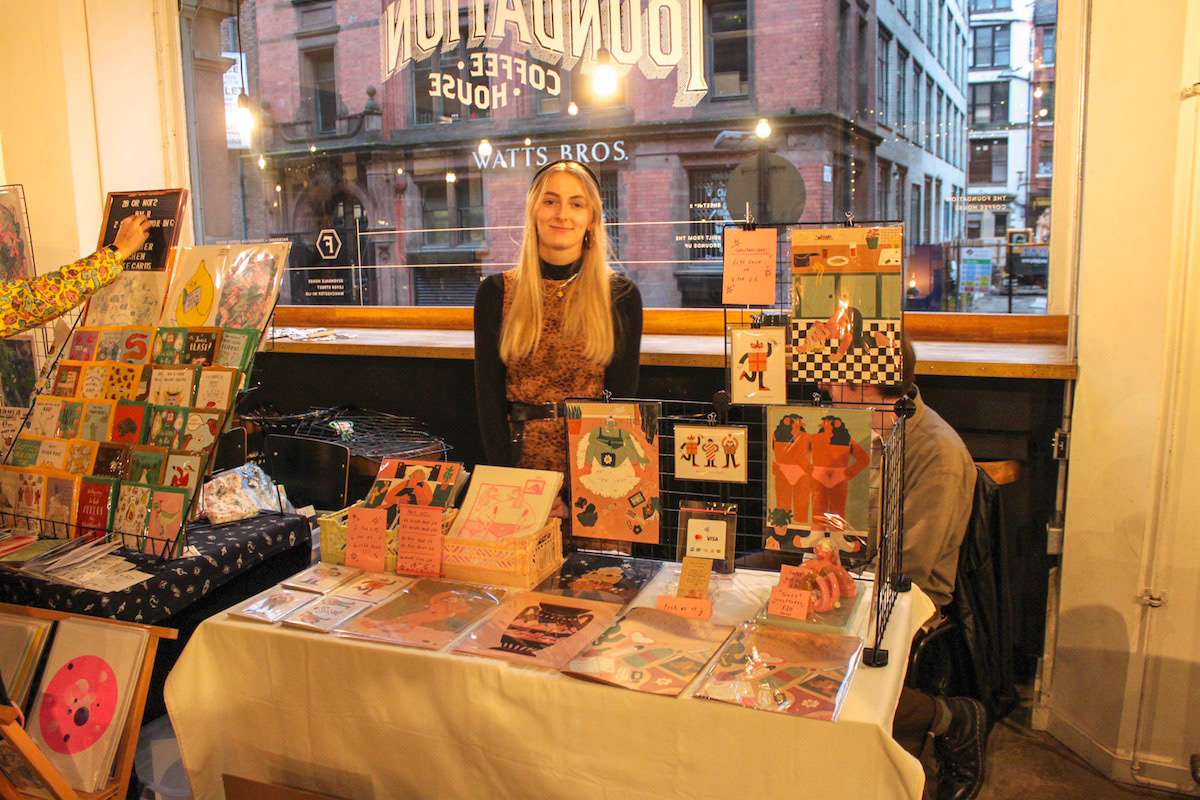 Small Fry Collective
co-founded by myself,
second event at Foundation Coffee House in December 2019.  
Which included a print fair + music + talks hosted by the AOI's Derek Brazell, featuring talks across animation, design & illustration.  
Talks by Thomas Harnett O'mera, Jane Bowyer, Nicola Fernandes, & Caroline Dowsett.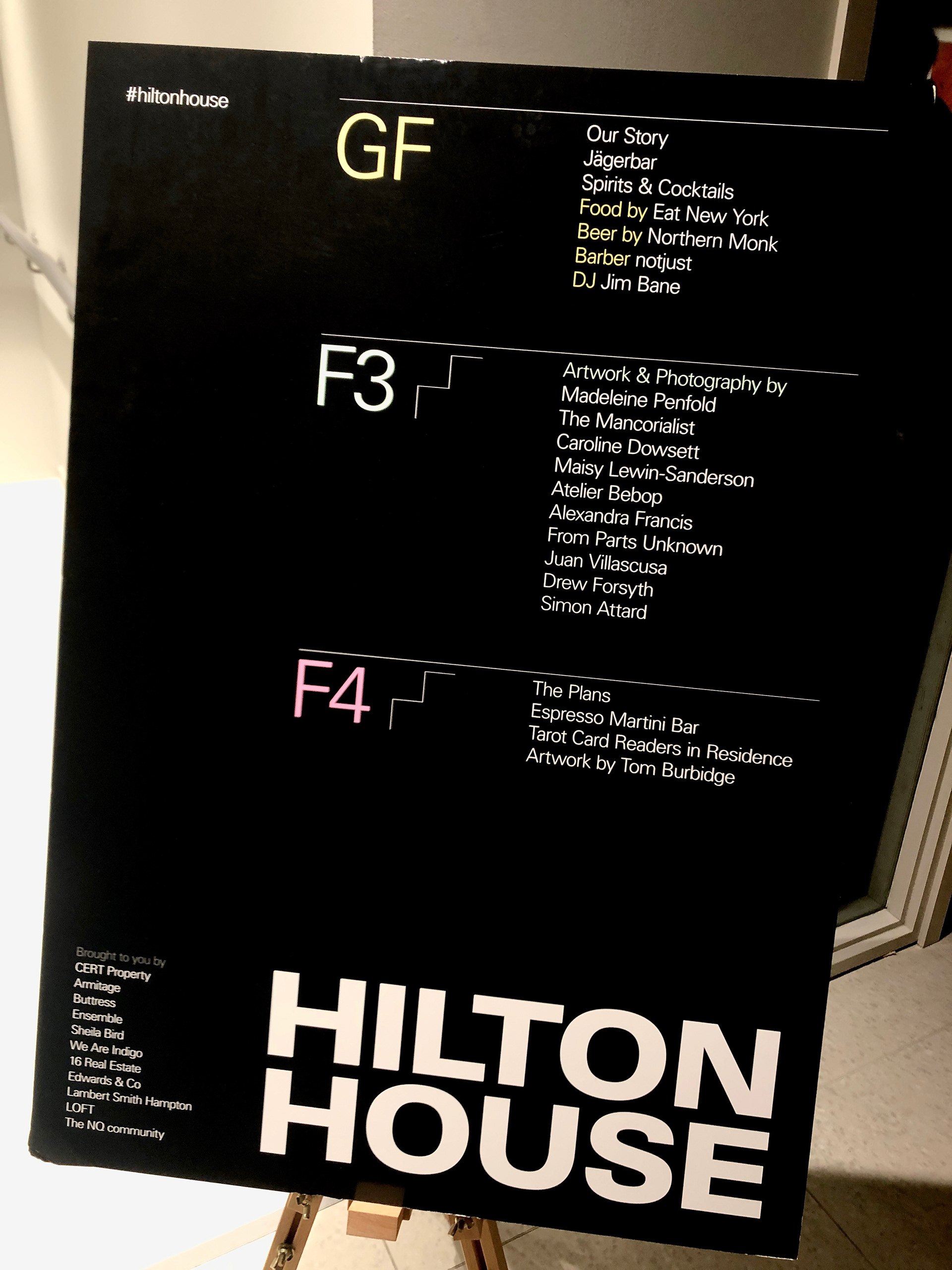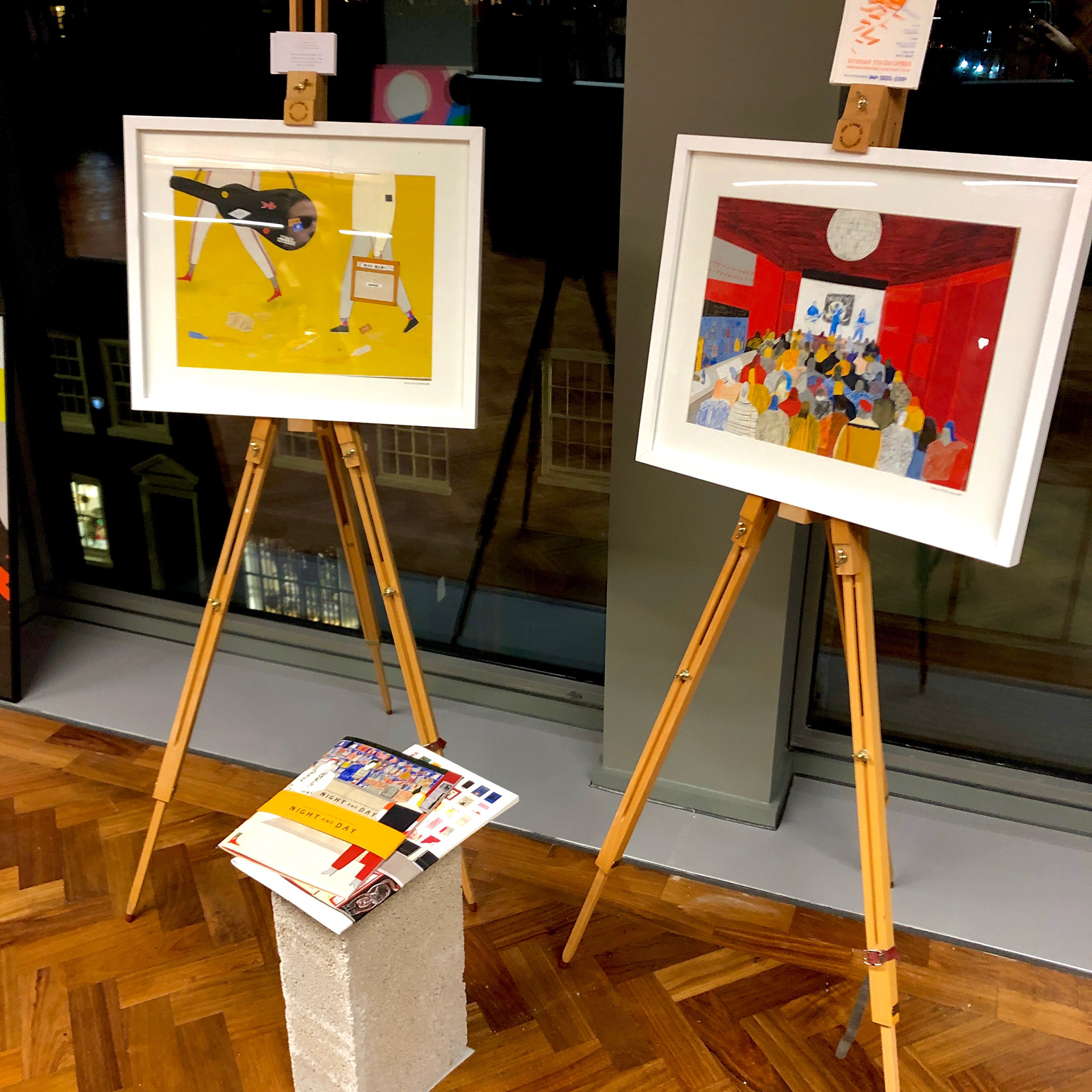 Hilton House Launch - Exhibiting work from my Night and Day project. 
AOI MEMBERS EXHIBITION HOXTON ARCHES 2019
Magma-Zine on display at AOI Members Exhibition at Hoxton Arches "Inspired to Innovate"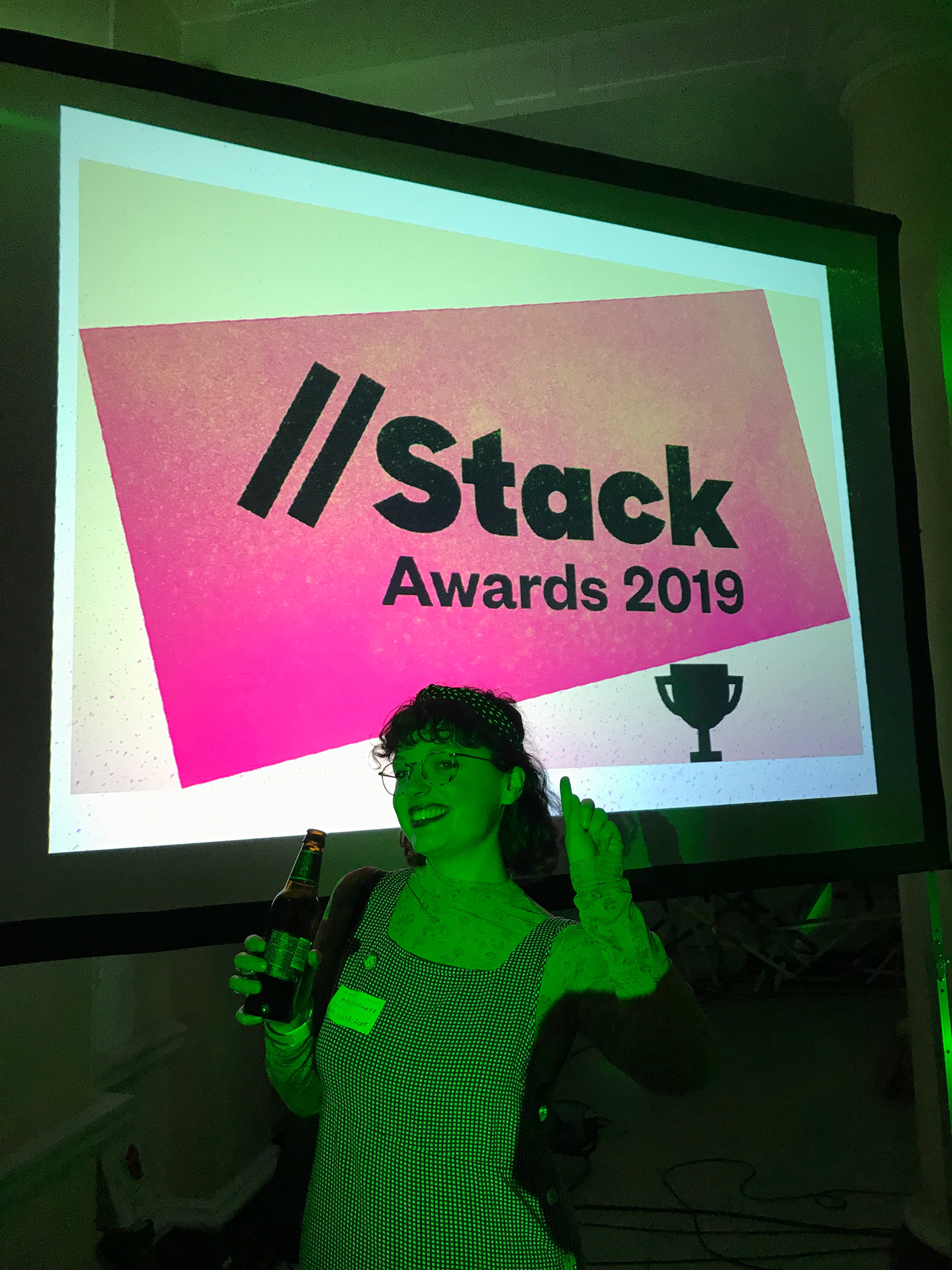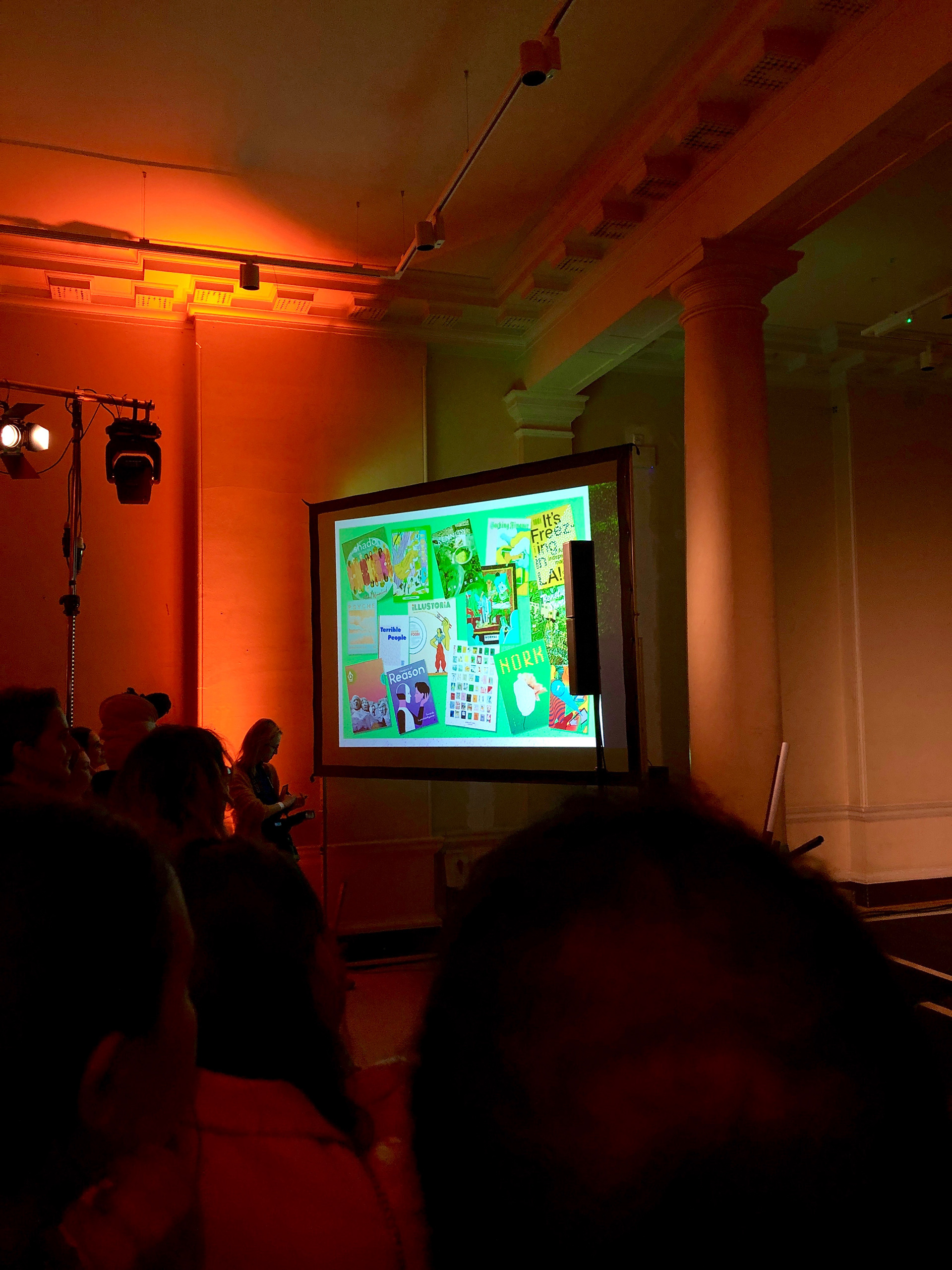 Stack Awards - Shortlisted in 'Best Use of Illustration' for Magma-Zine - Awards evening at Somerset House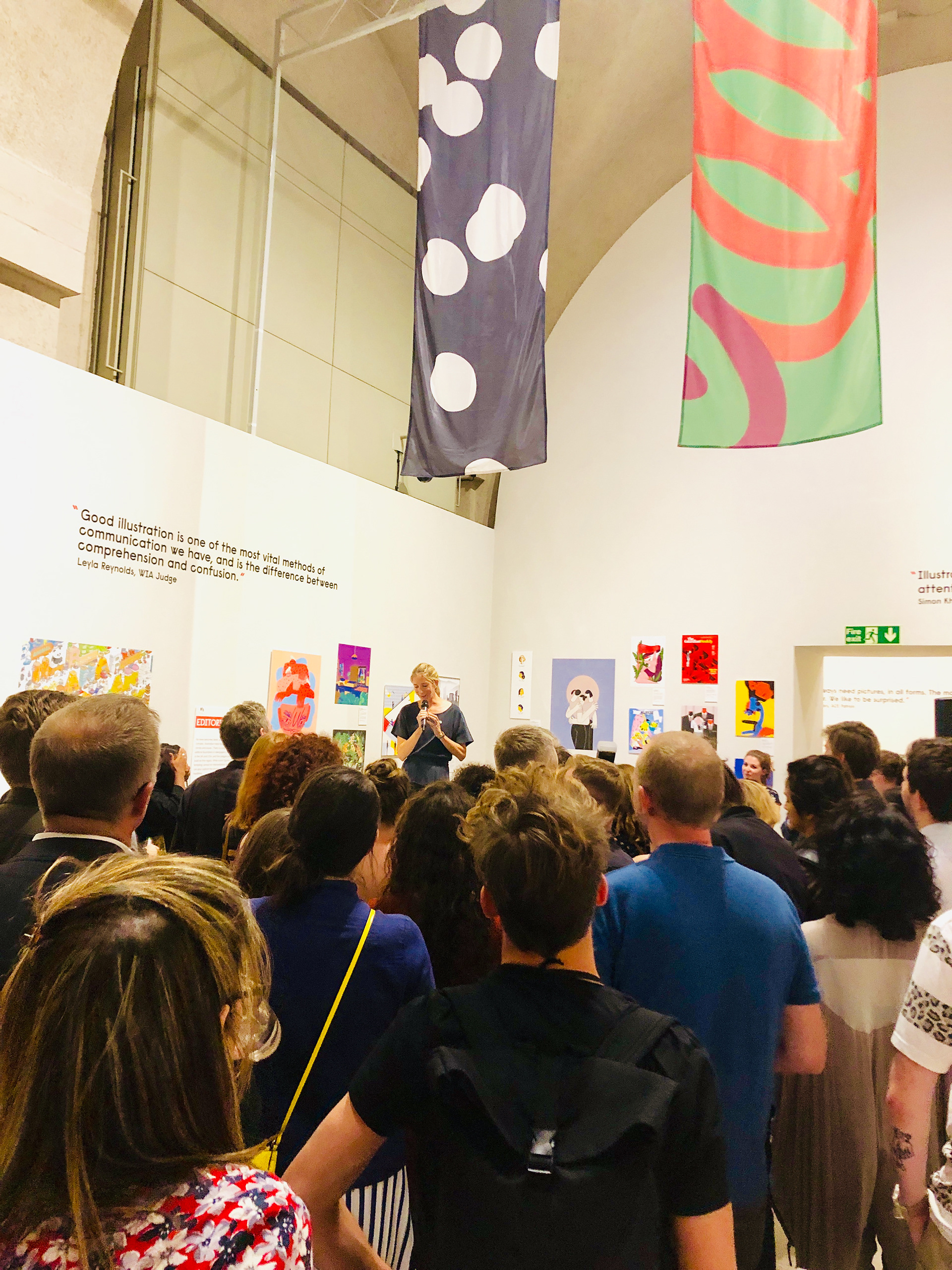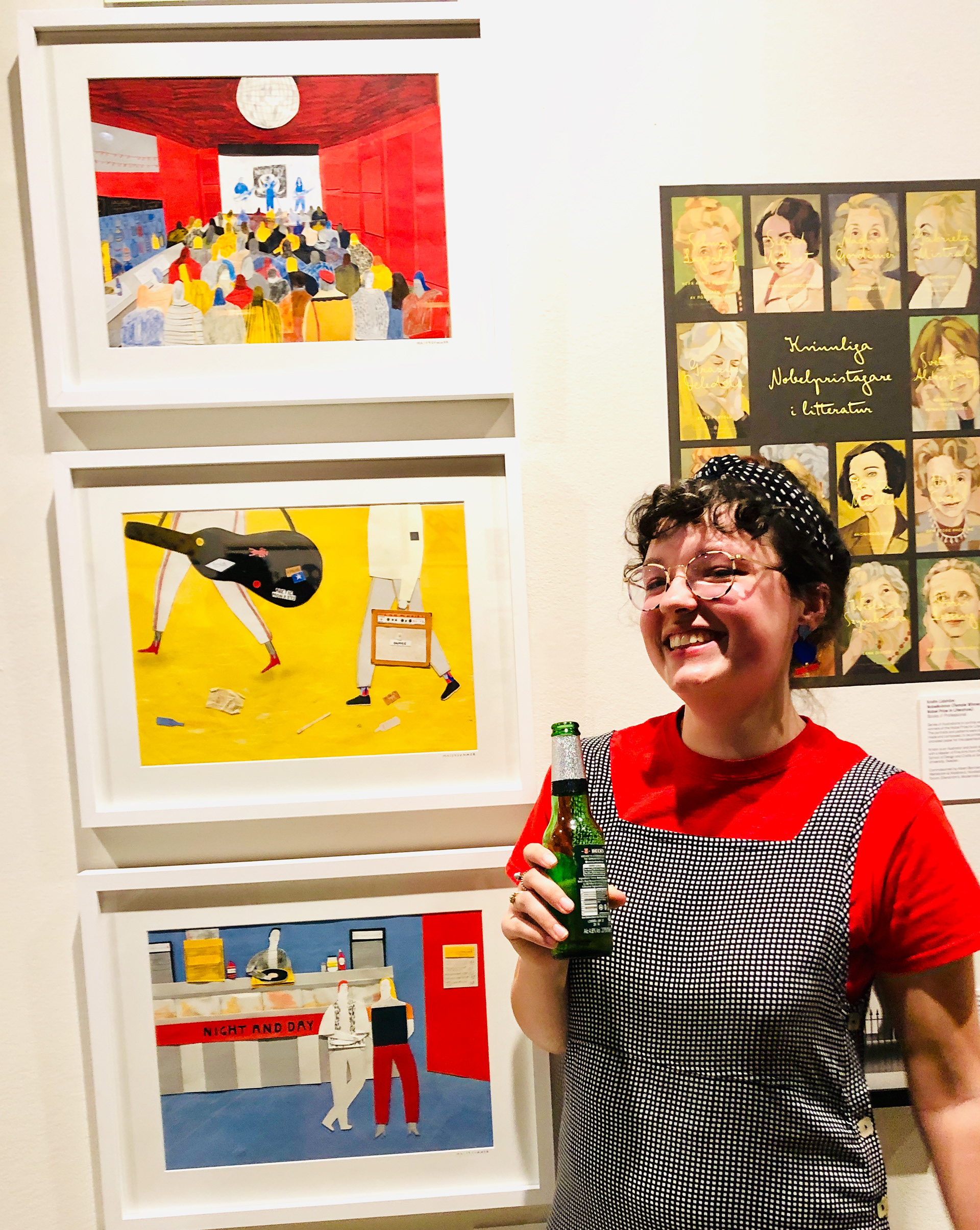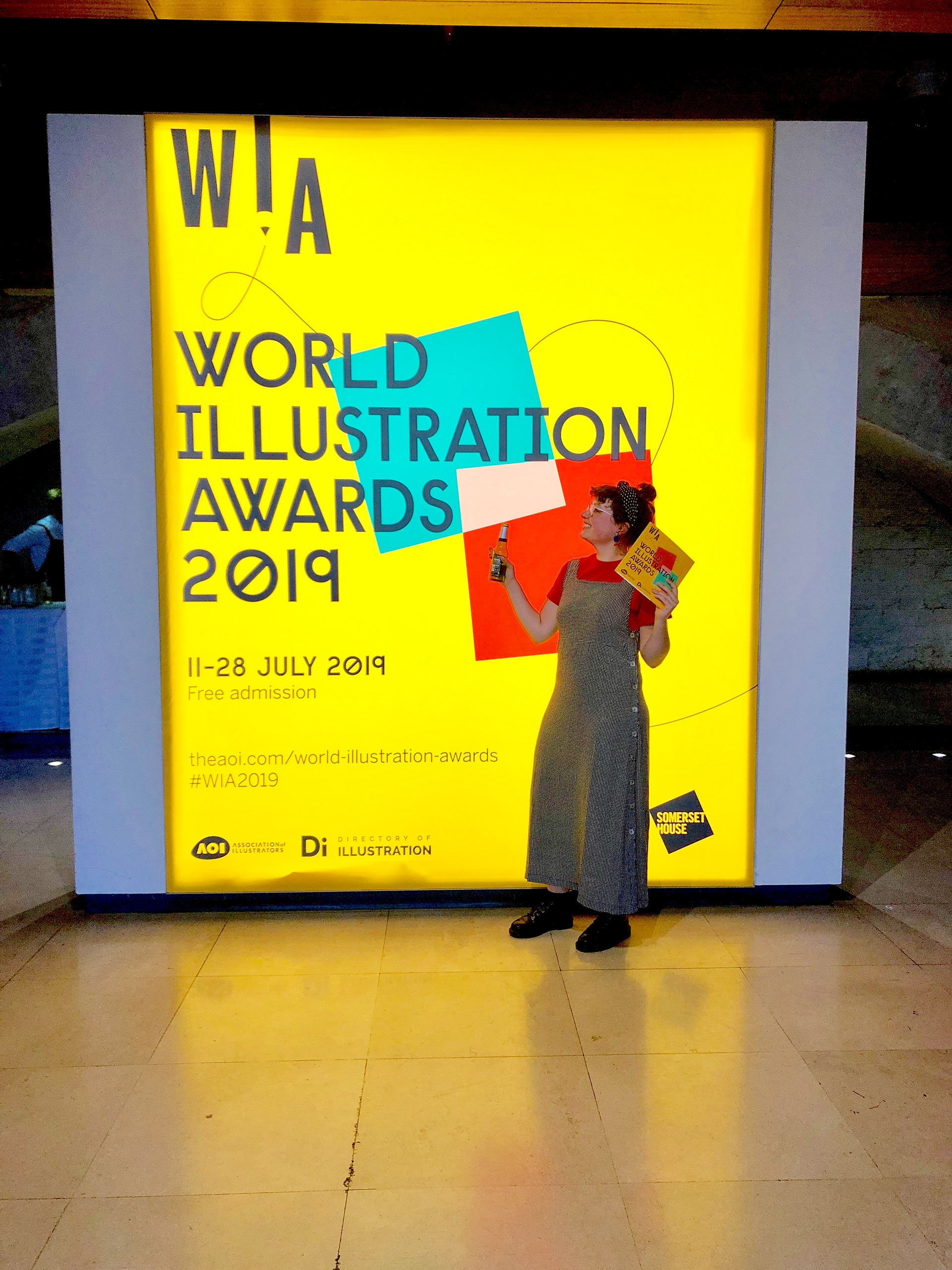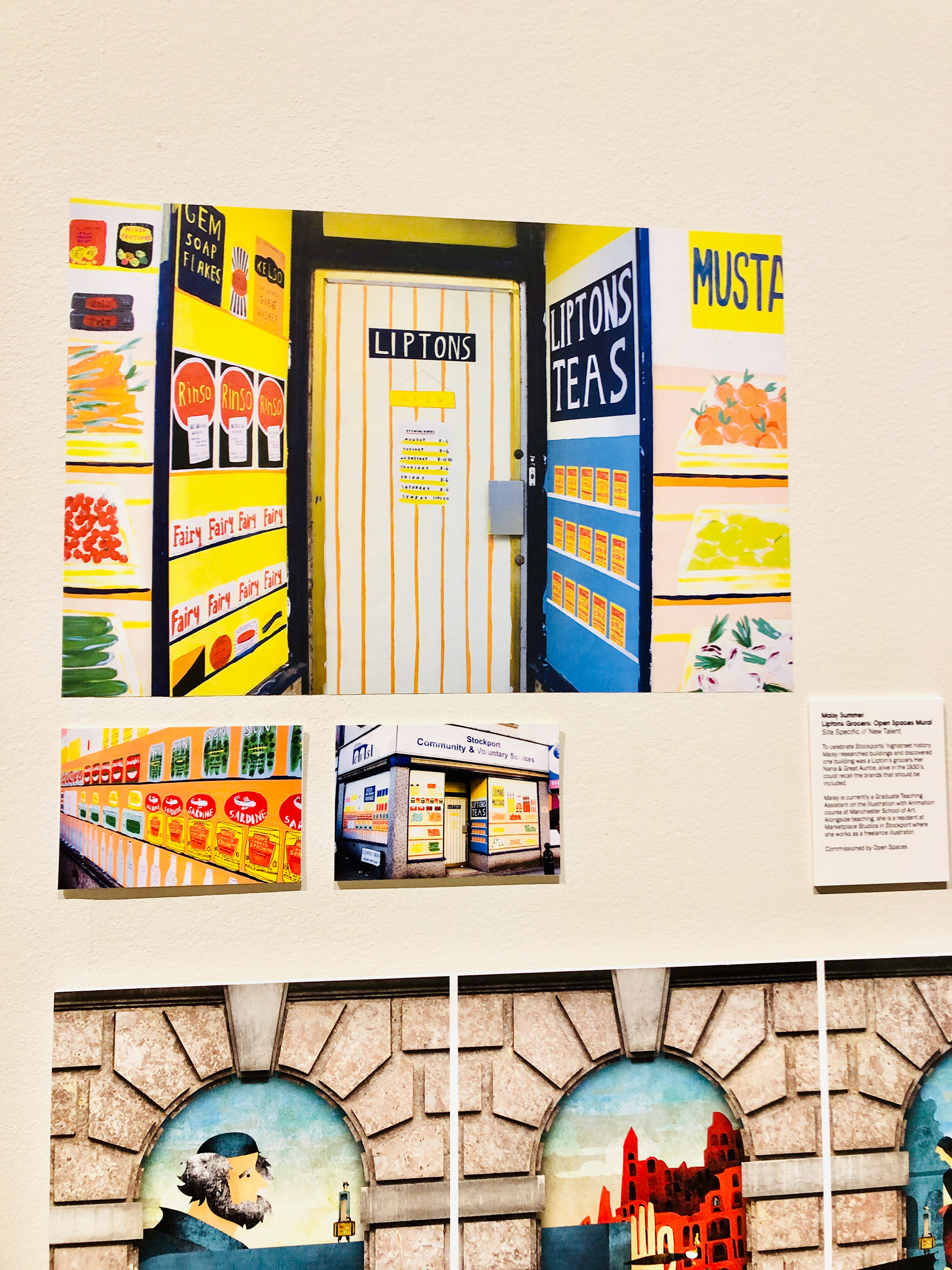 AOI World Illustration Awards - Shortlisted in 'Site Specific' and 'Books' category and exhibited at Somerset House, London, July 2019.
Makers Market - Northern Quarter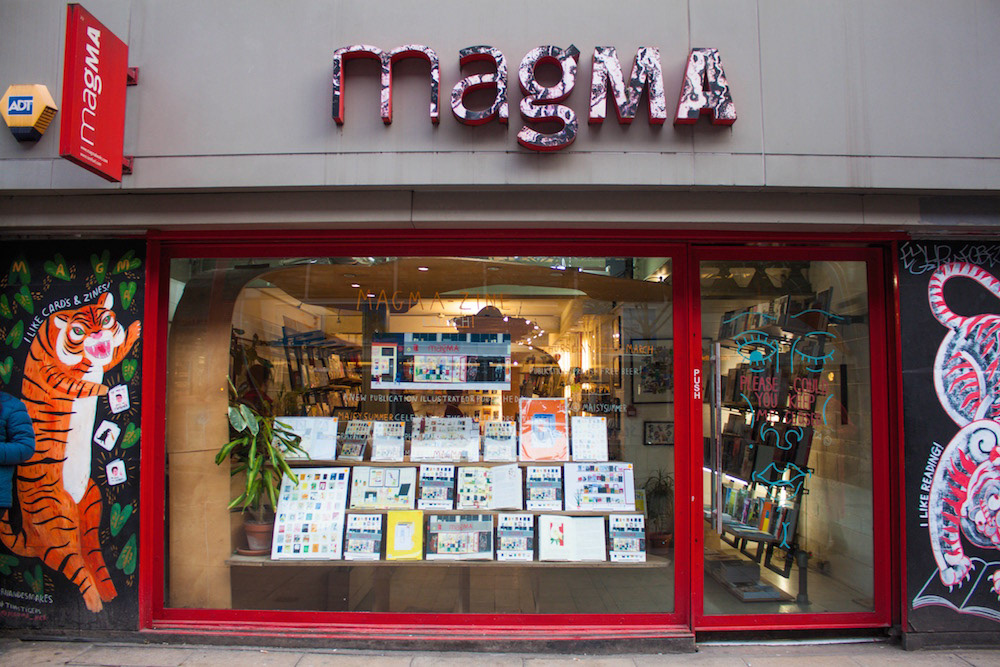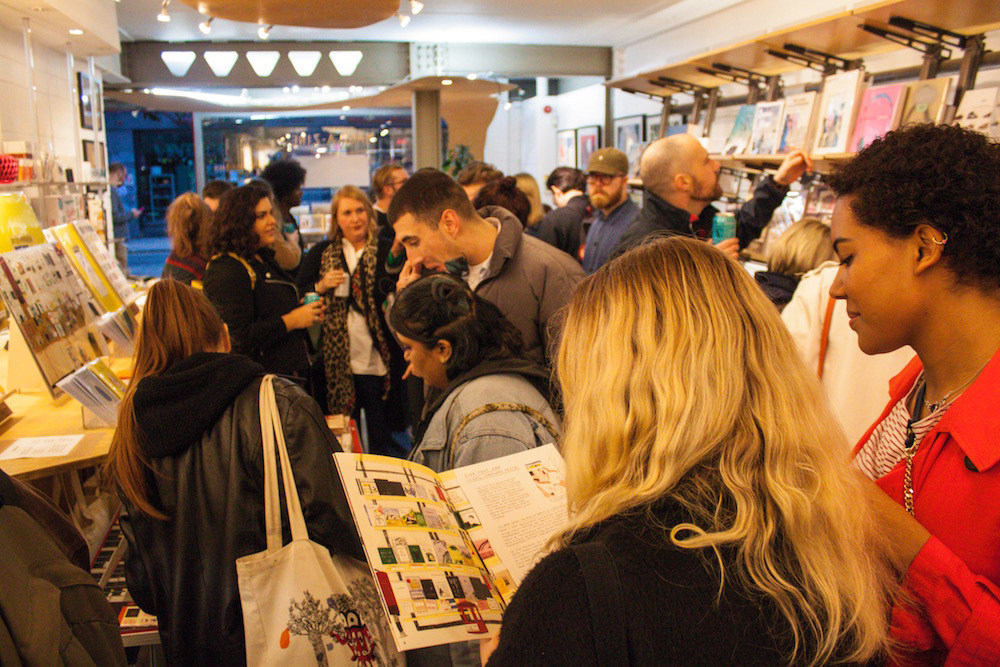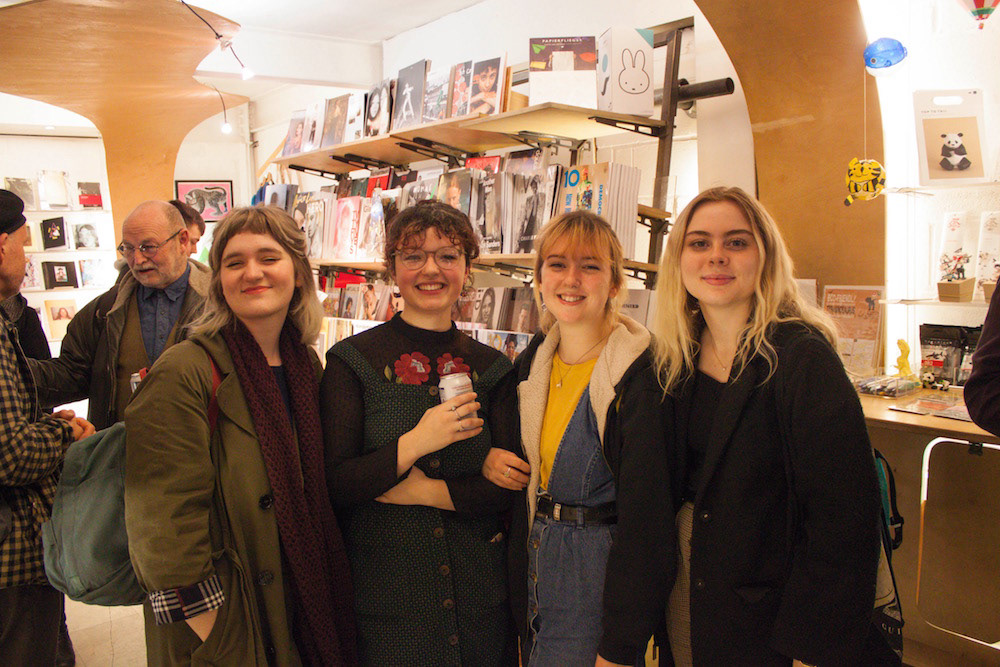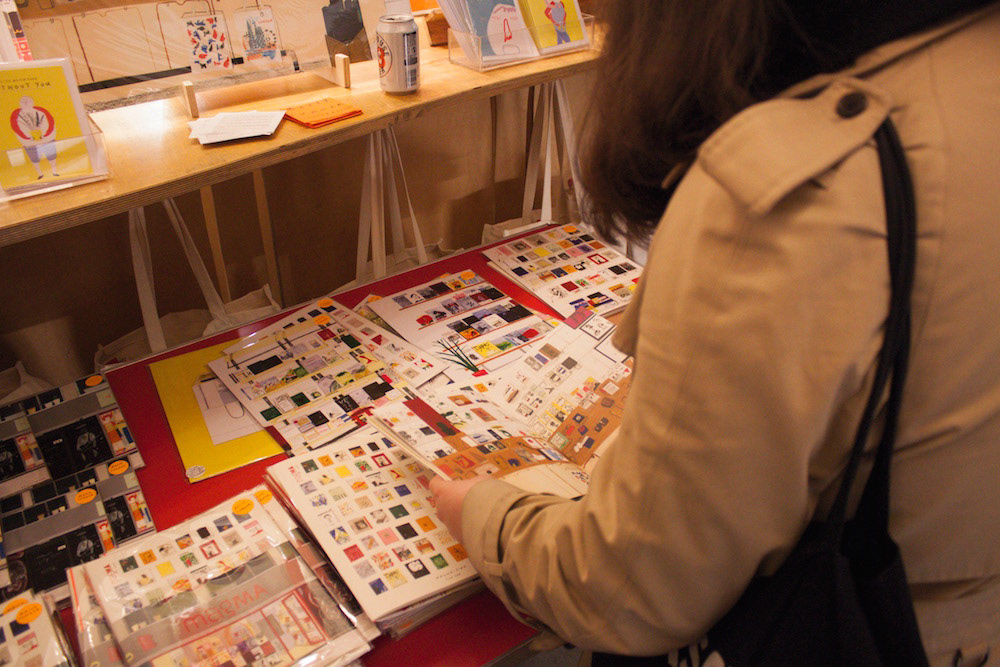 Magma Exhibition - Launch of my Magma-Zine - March 2019
Curious Collection Withington - March 2019
MANCHESTER PRINT FAIR 2018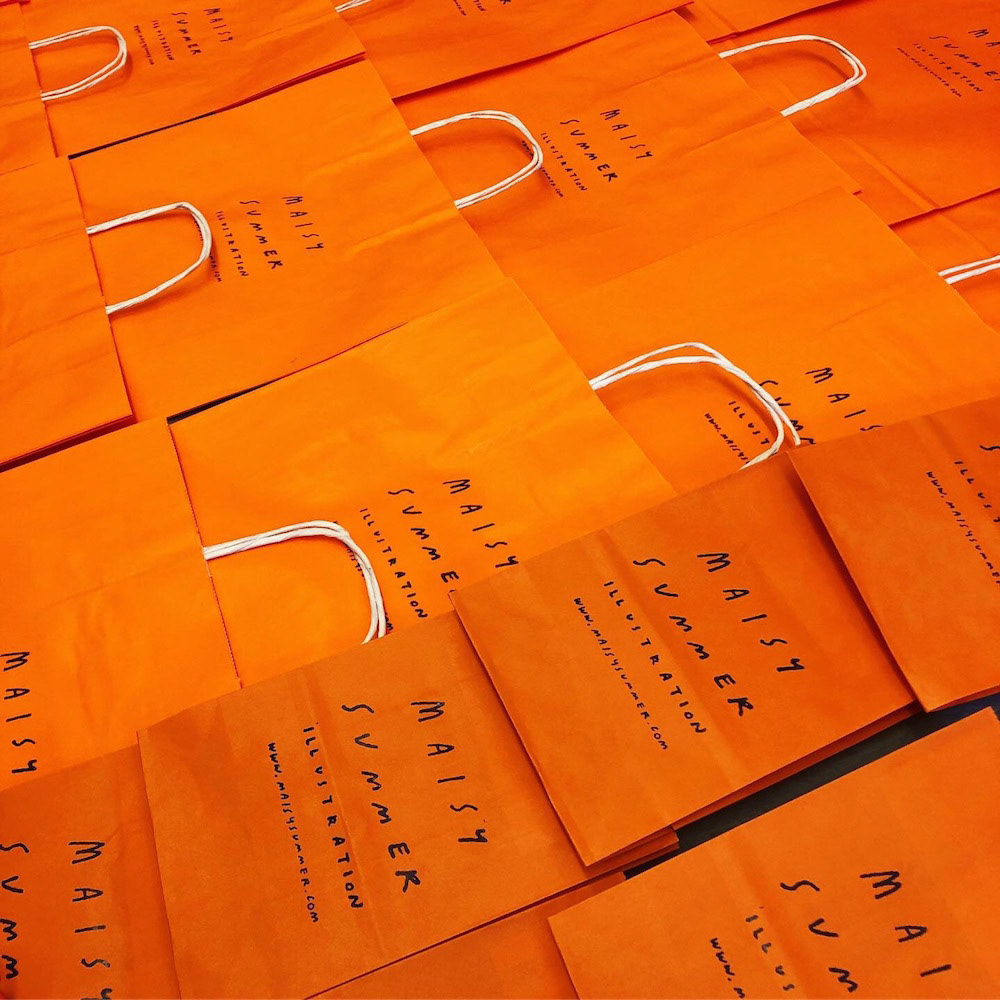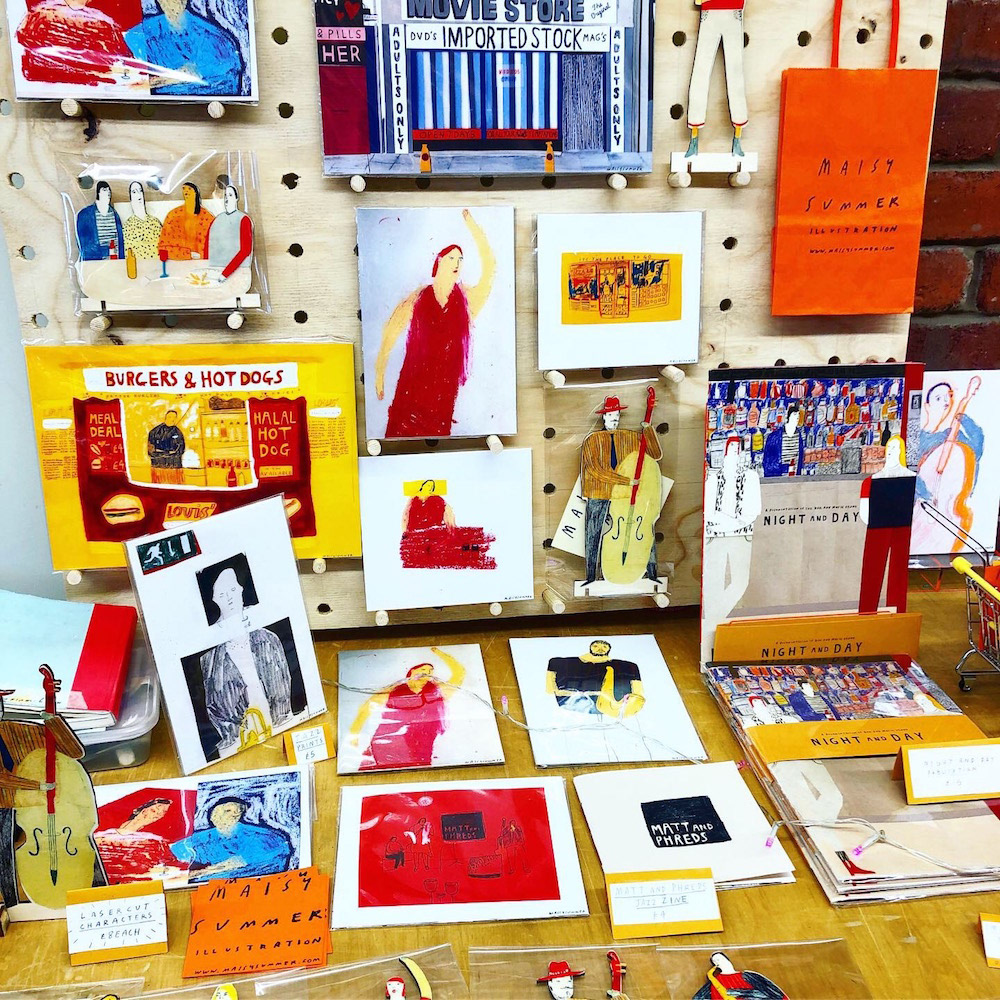 Manchester Print Fair 2018 - Manchester Central Library / The Whitworth / Stockport Hat Museum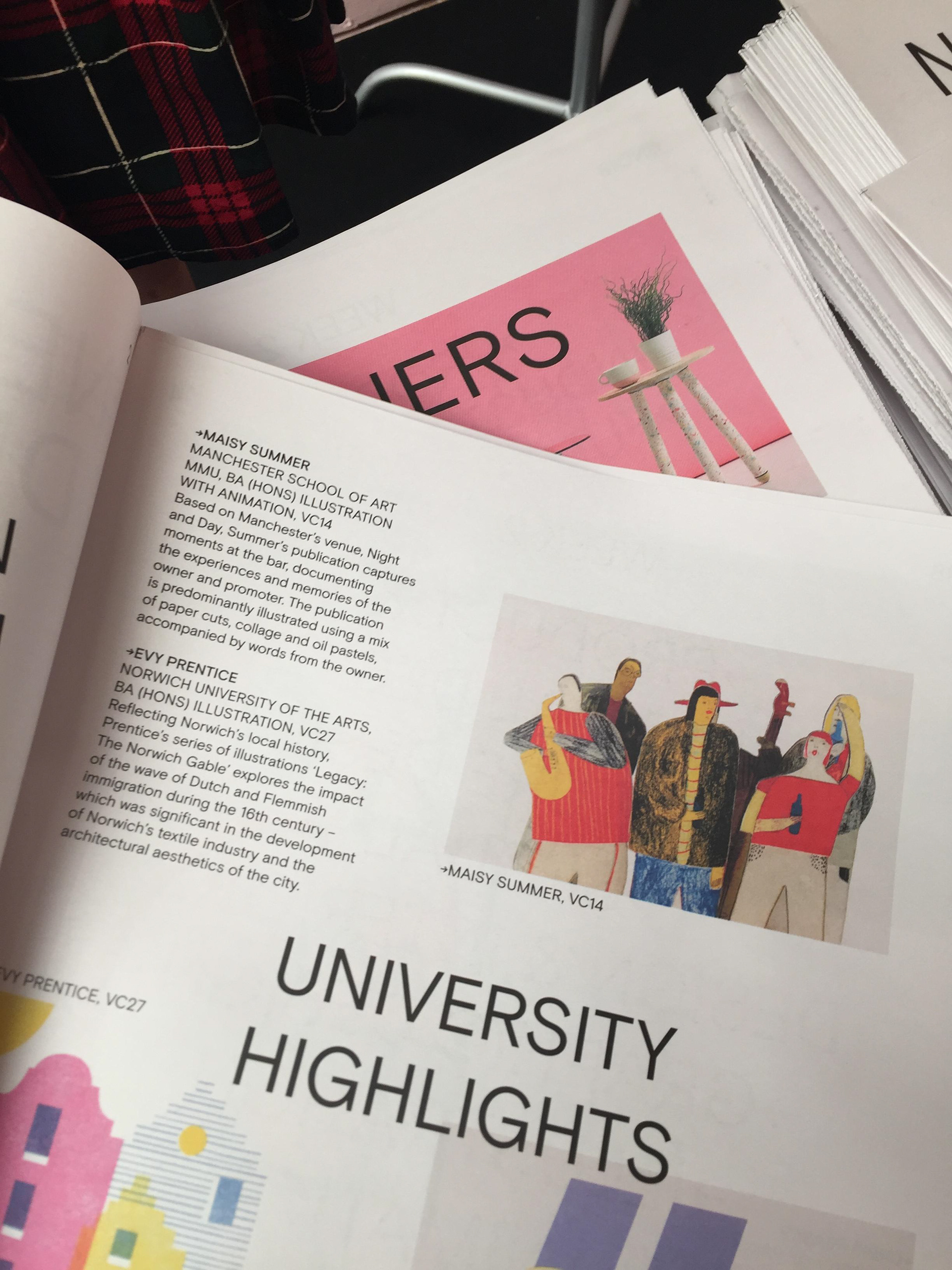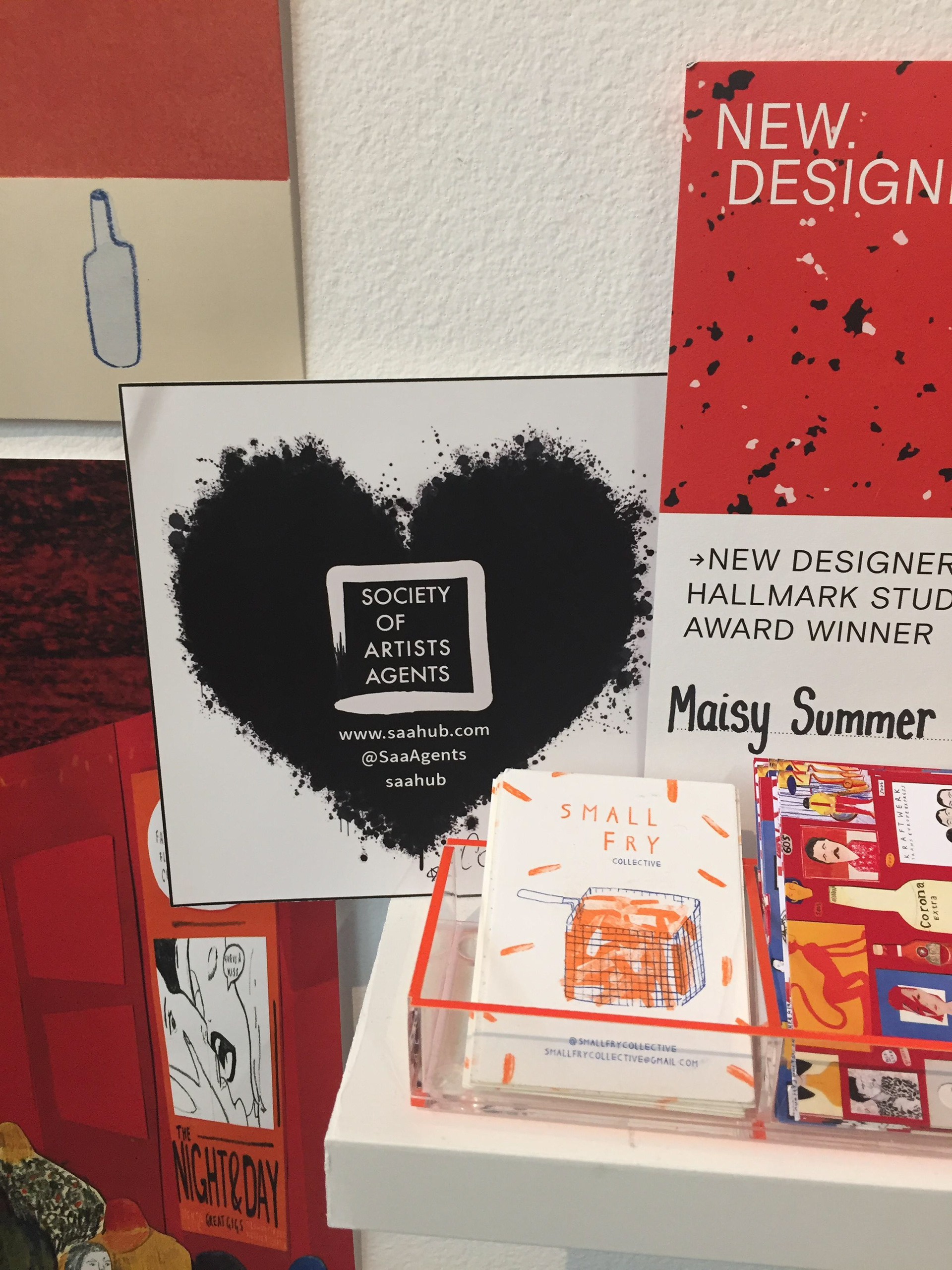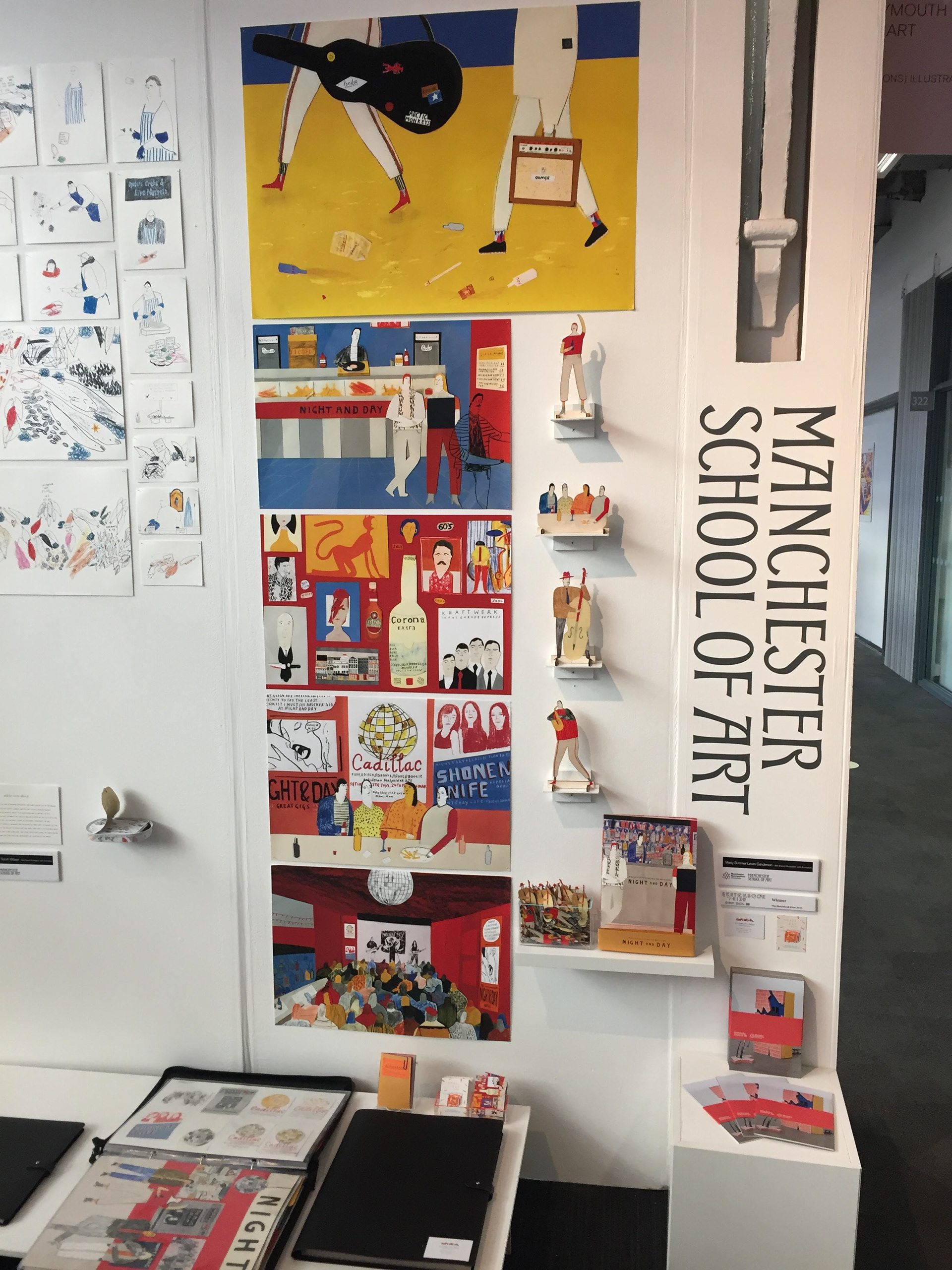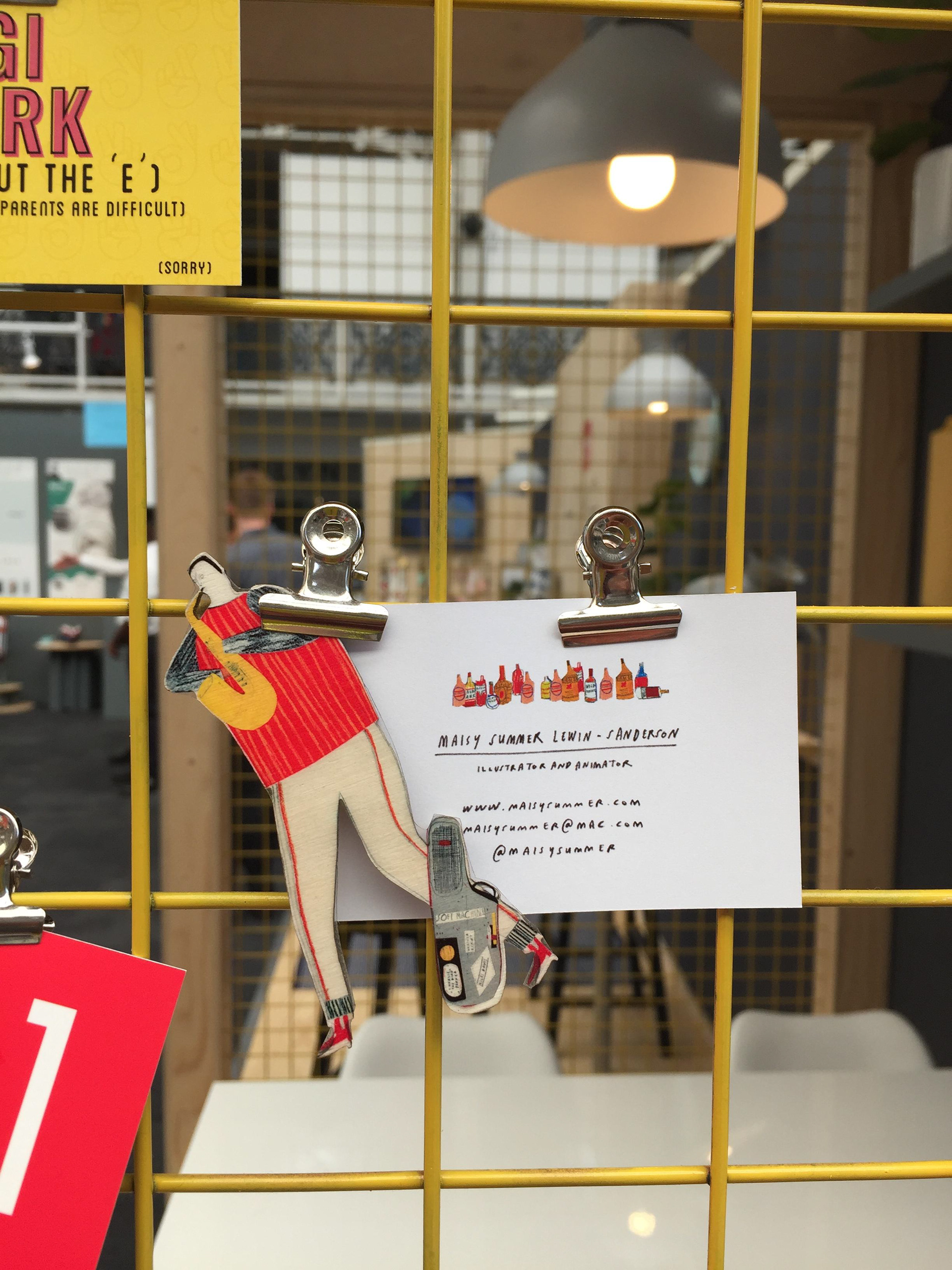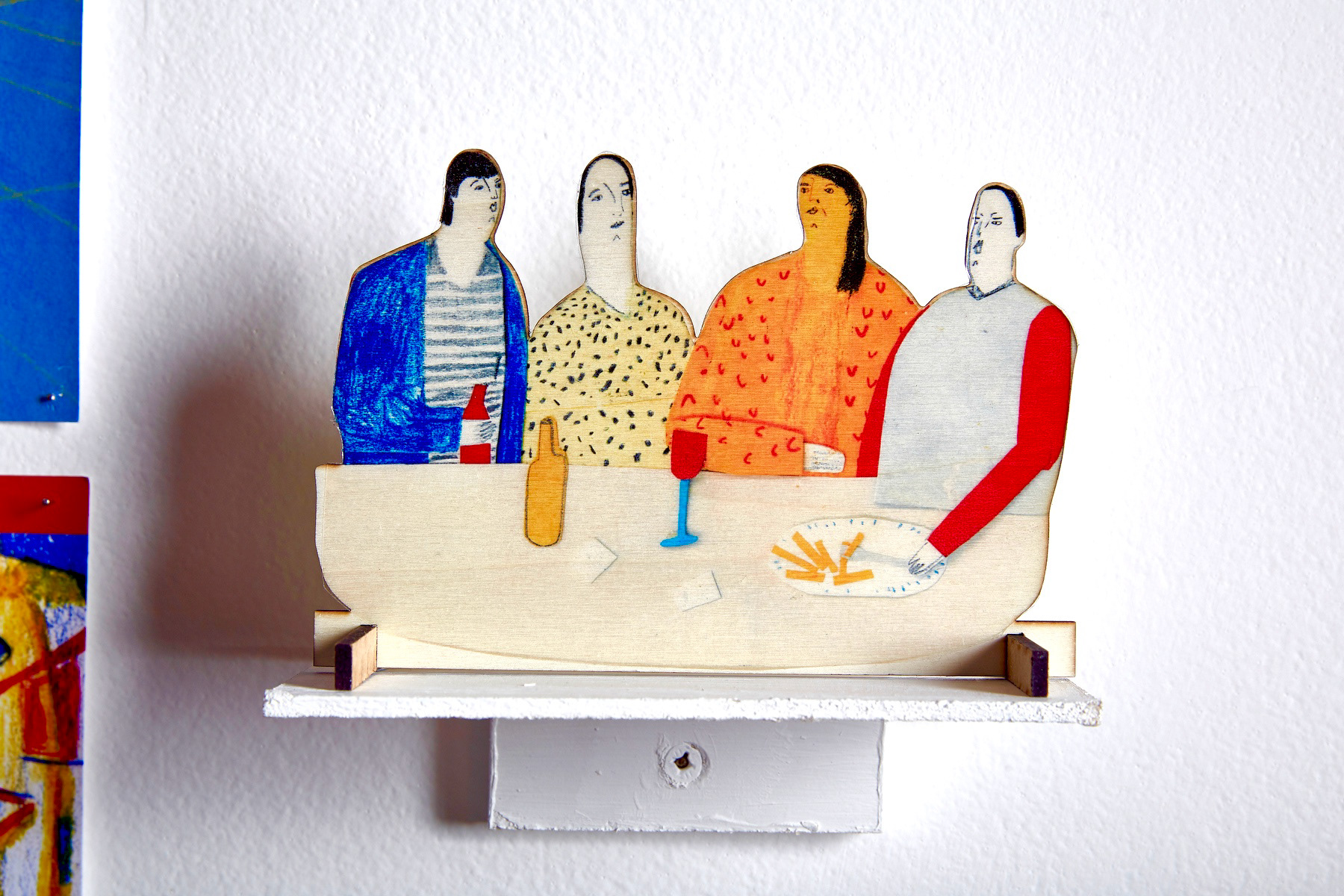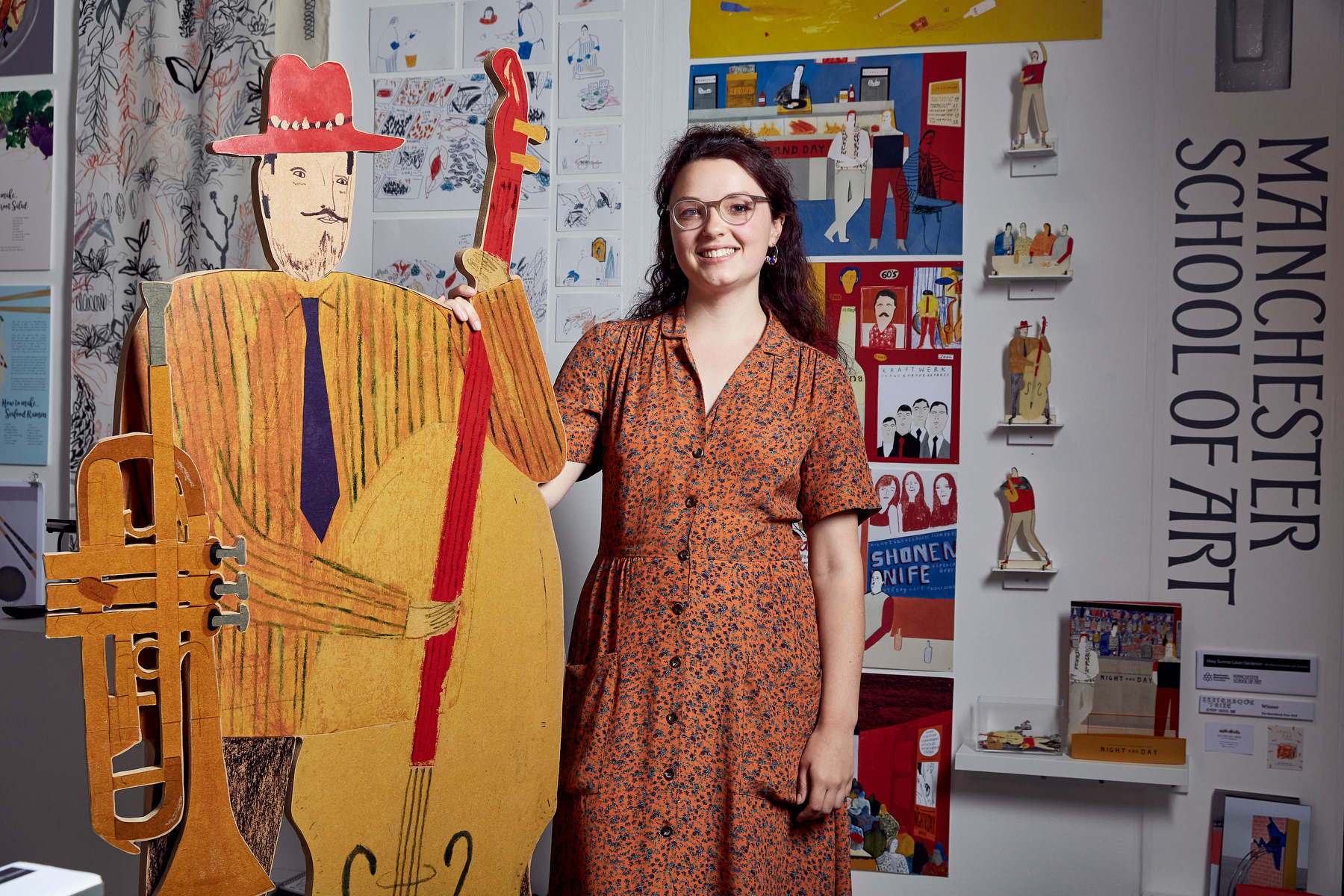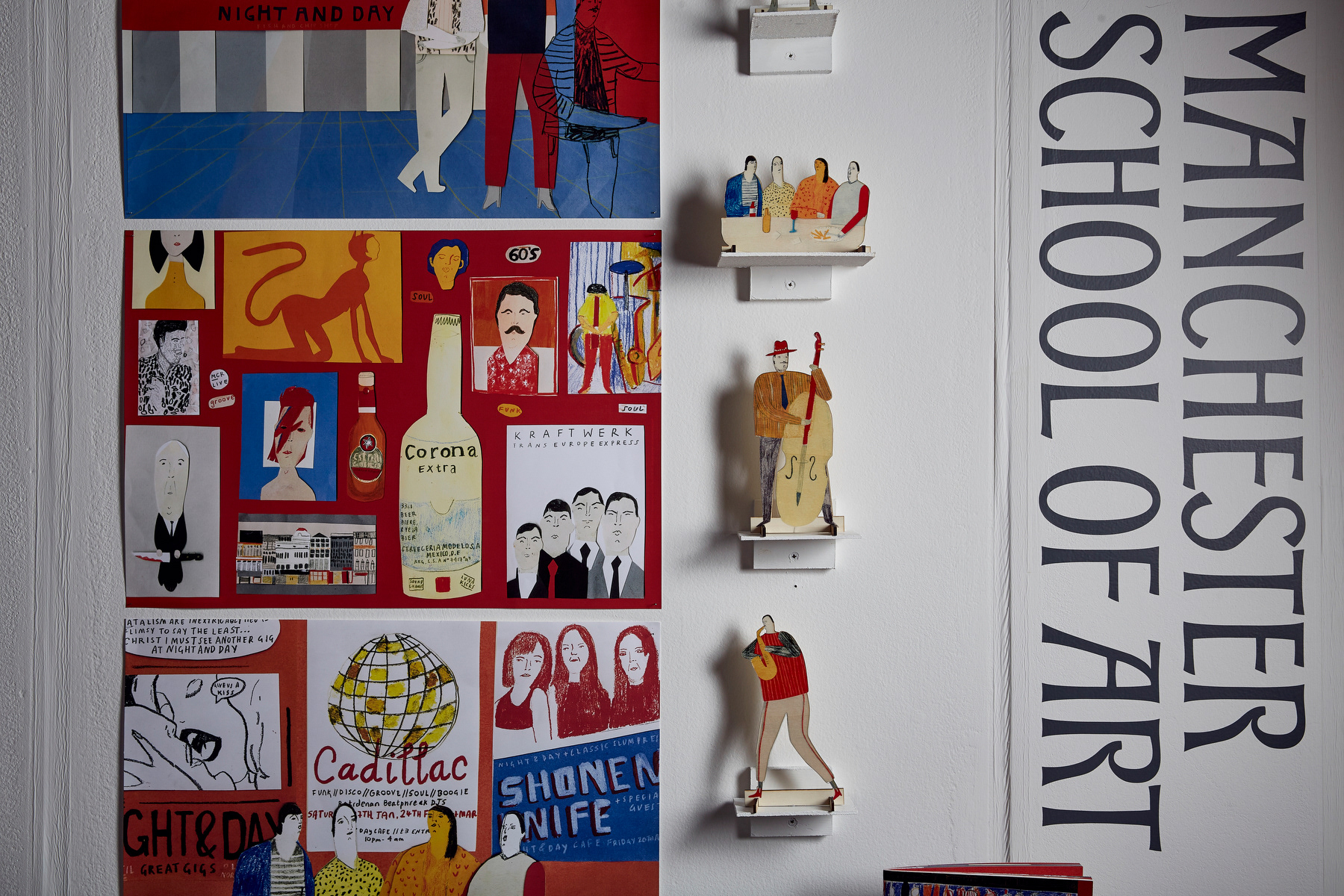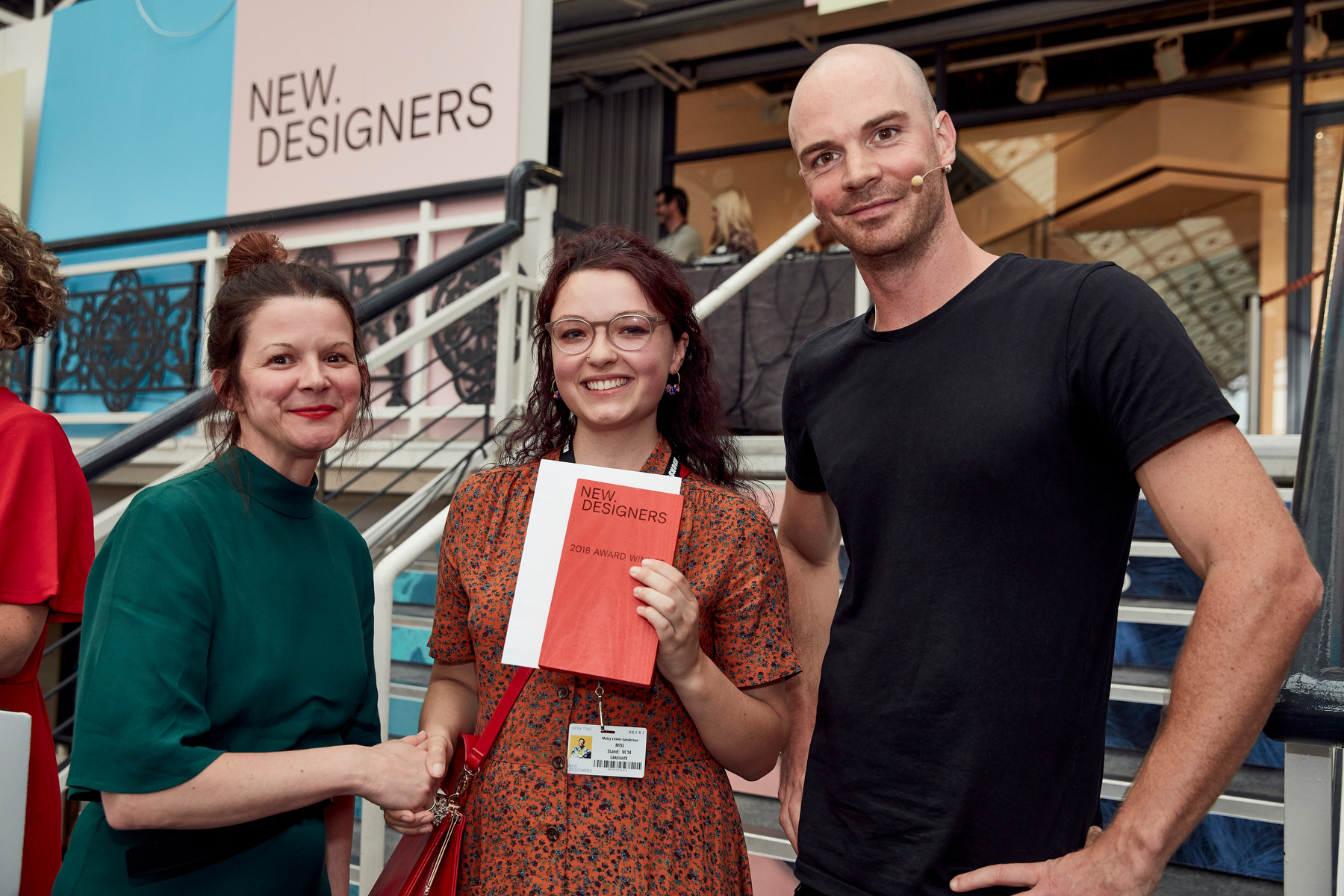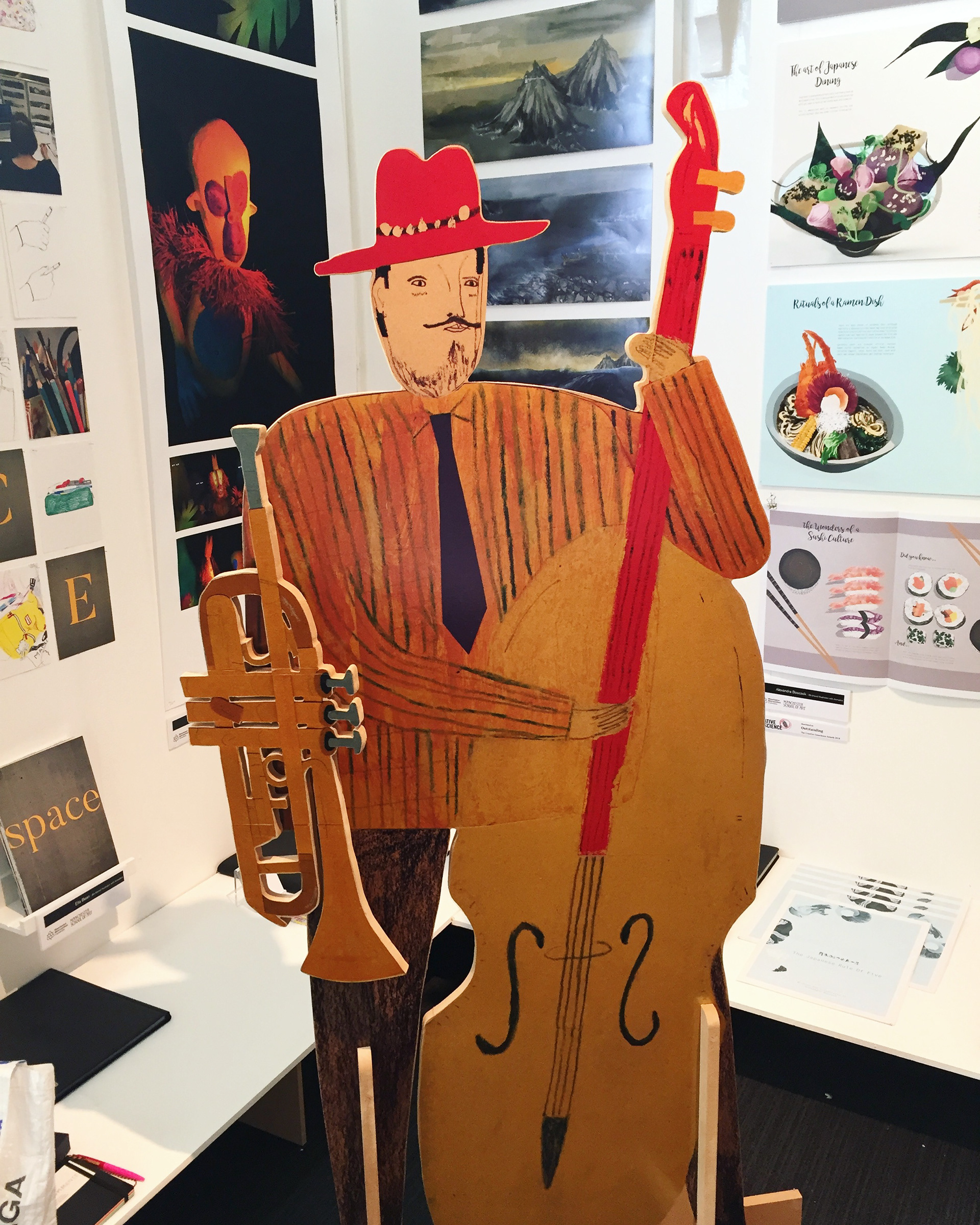 New Designers 2018 - Business Design Centre - Winner of the Hallmark Studio Award Week 2. 
Runner up of the Society of Artists Agents Award receiving a Commendation, work featured in New Designers Show Guide - University Highlights.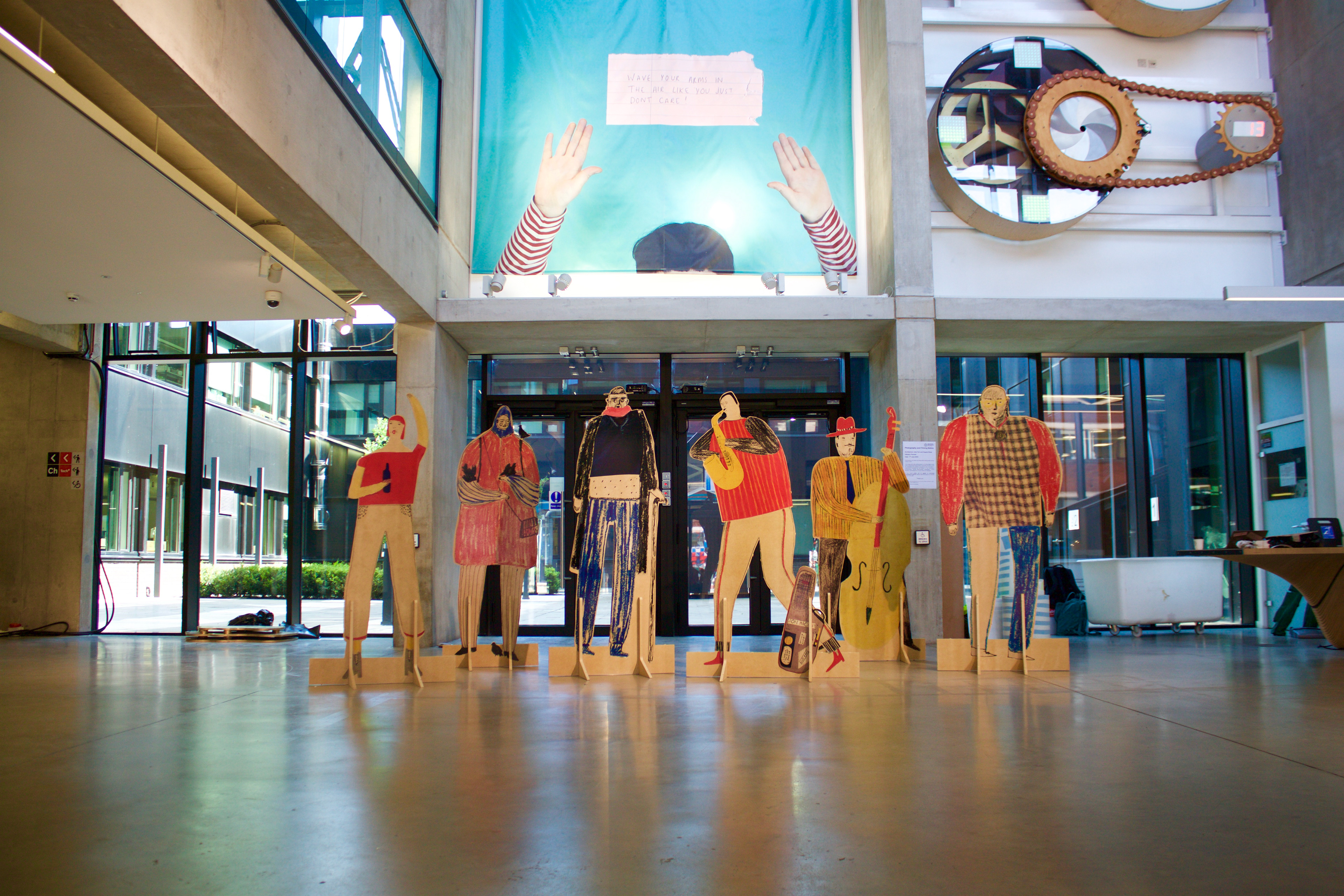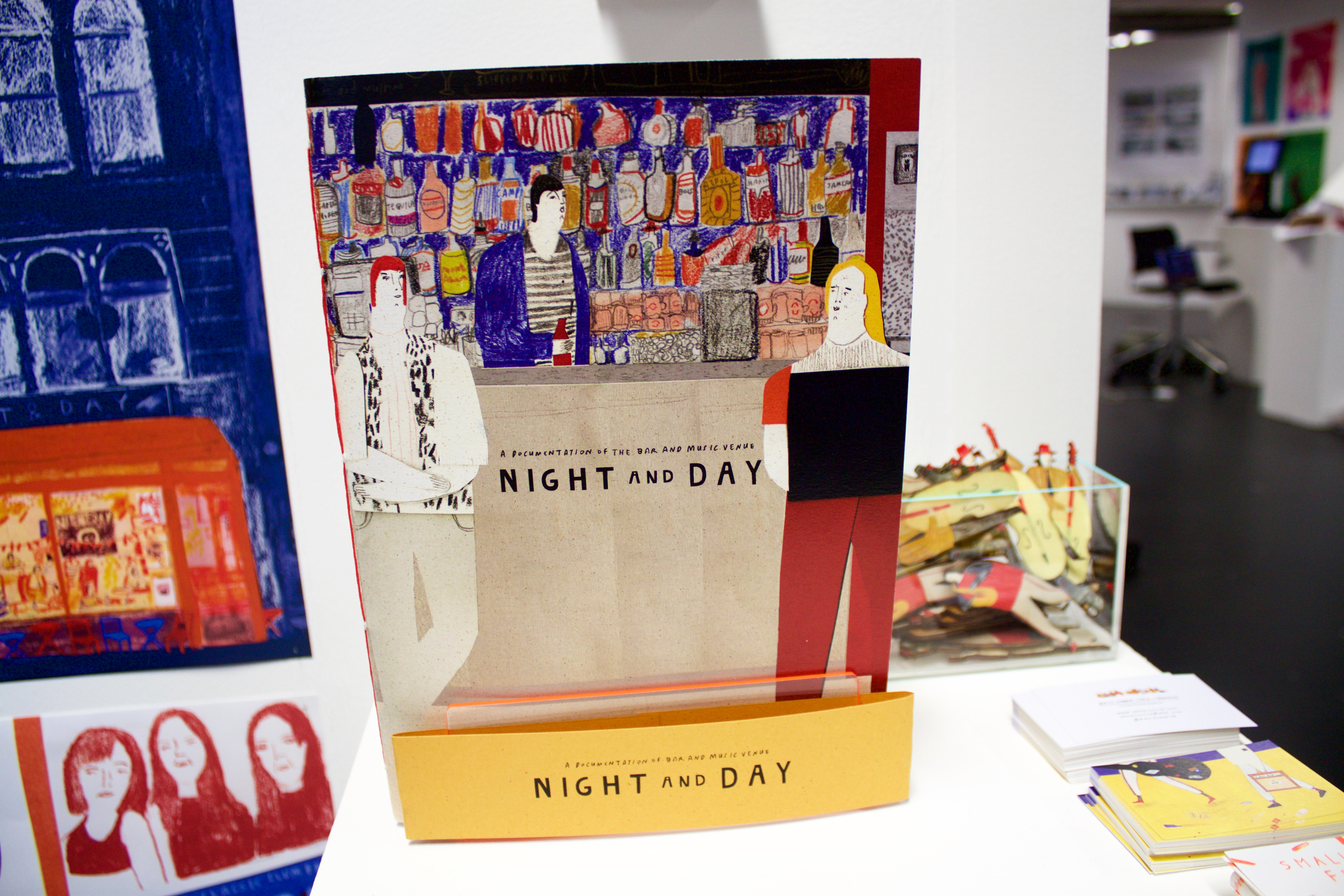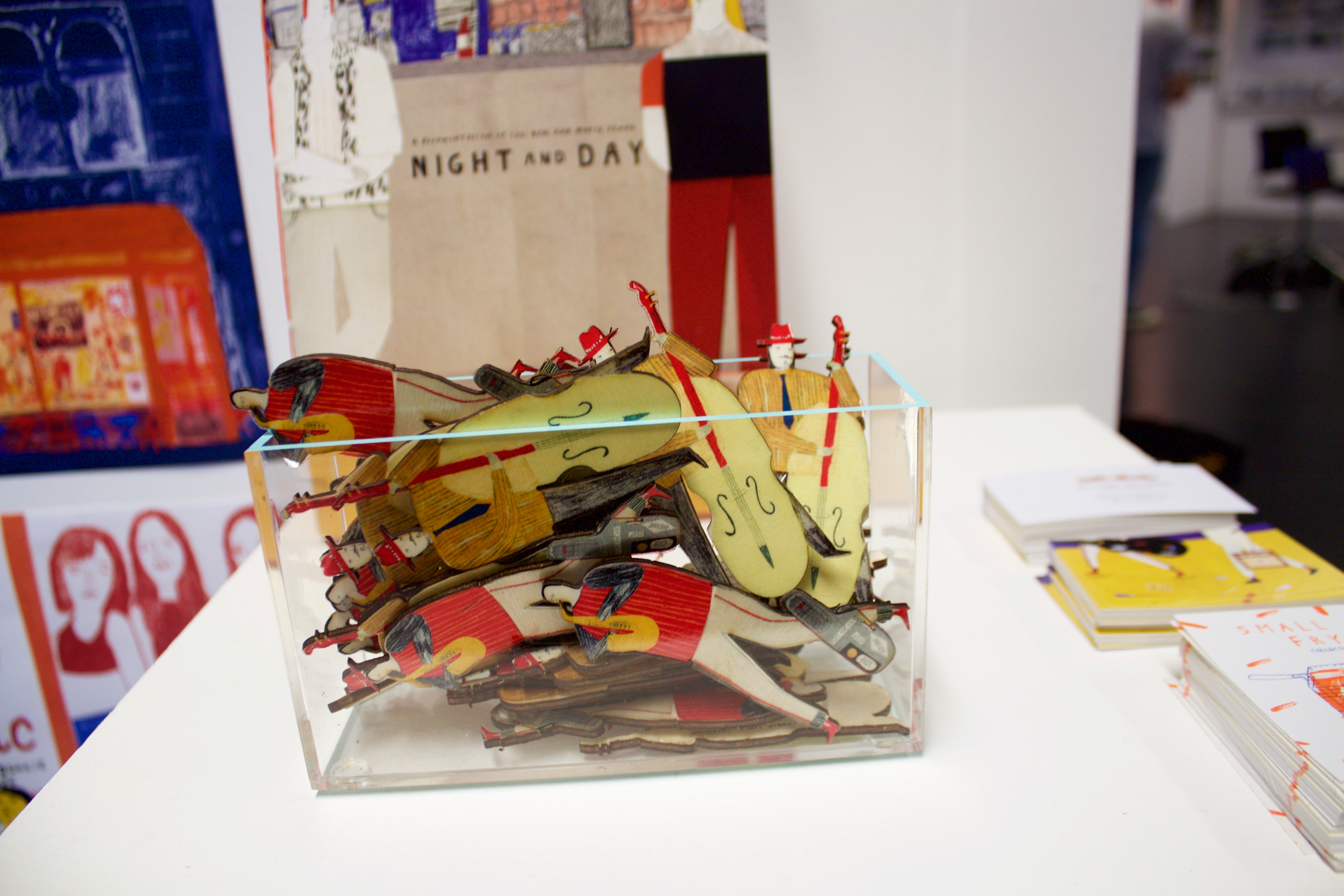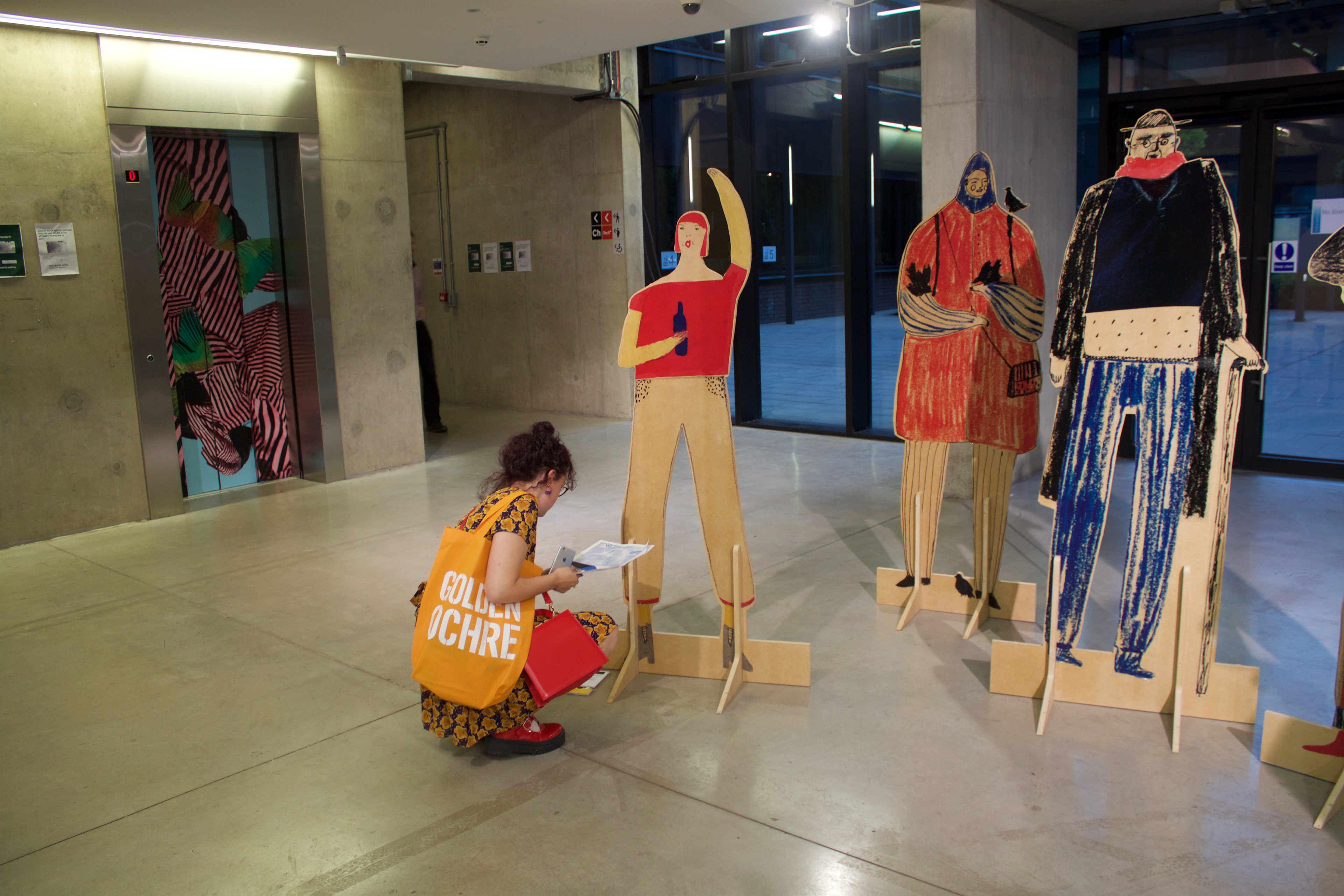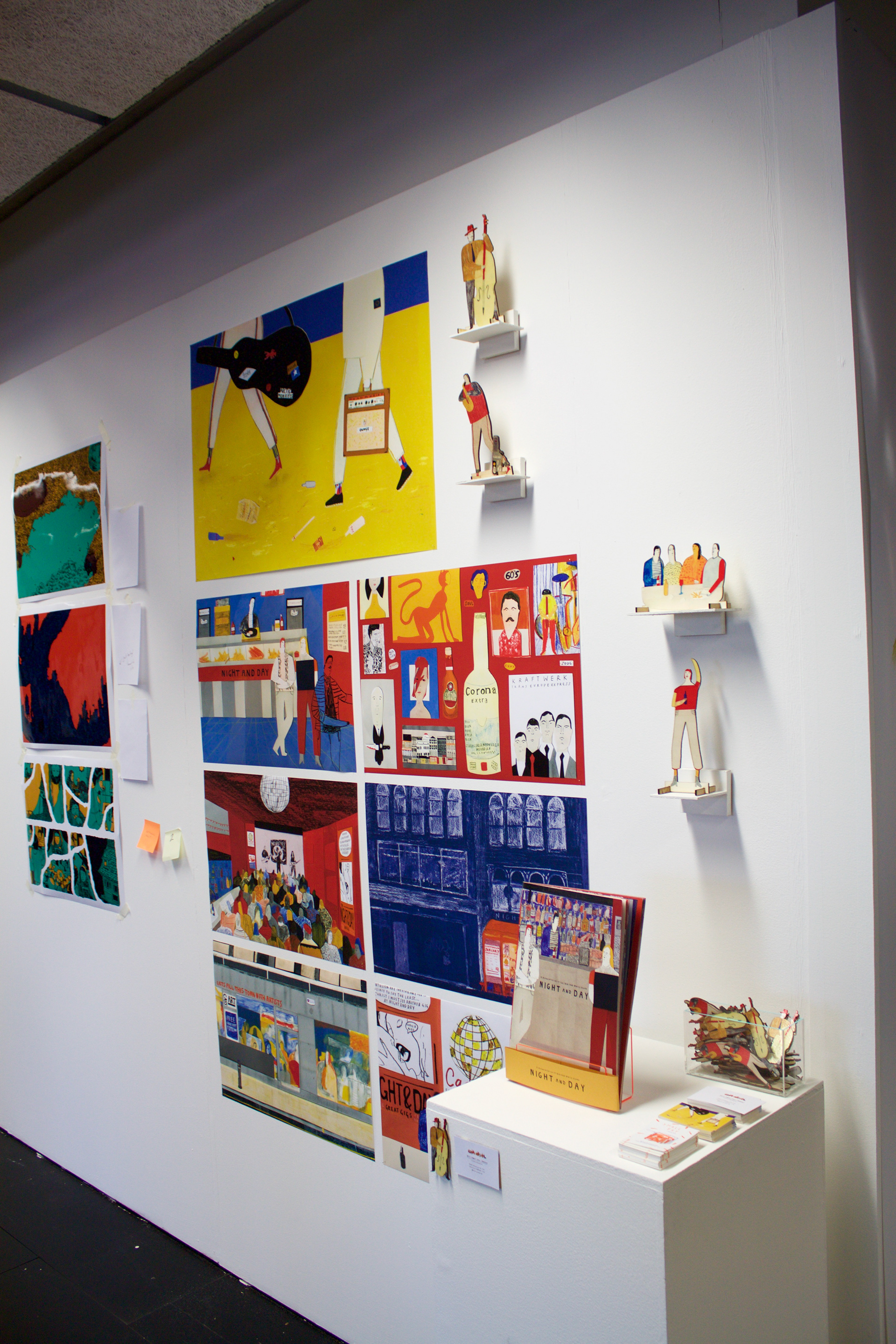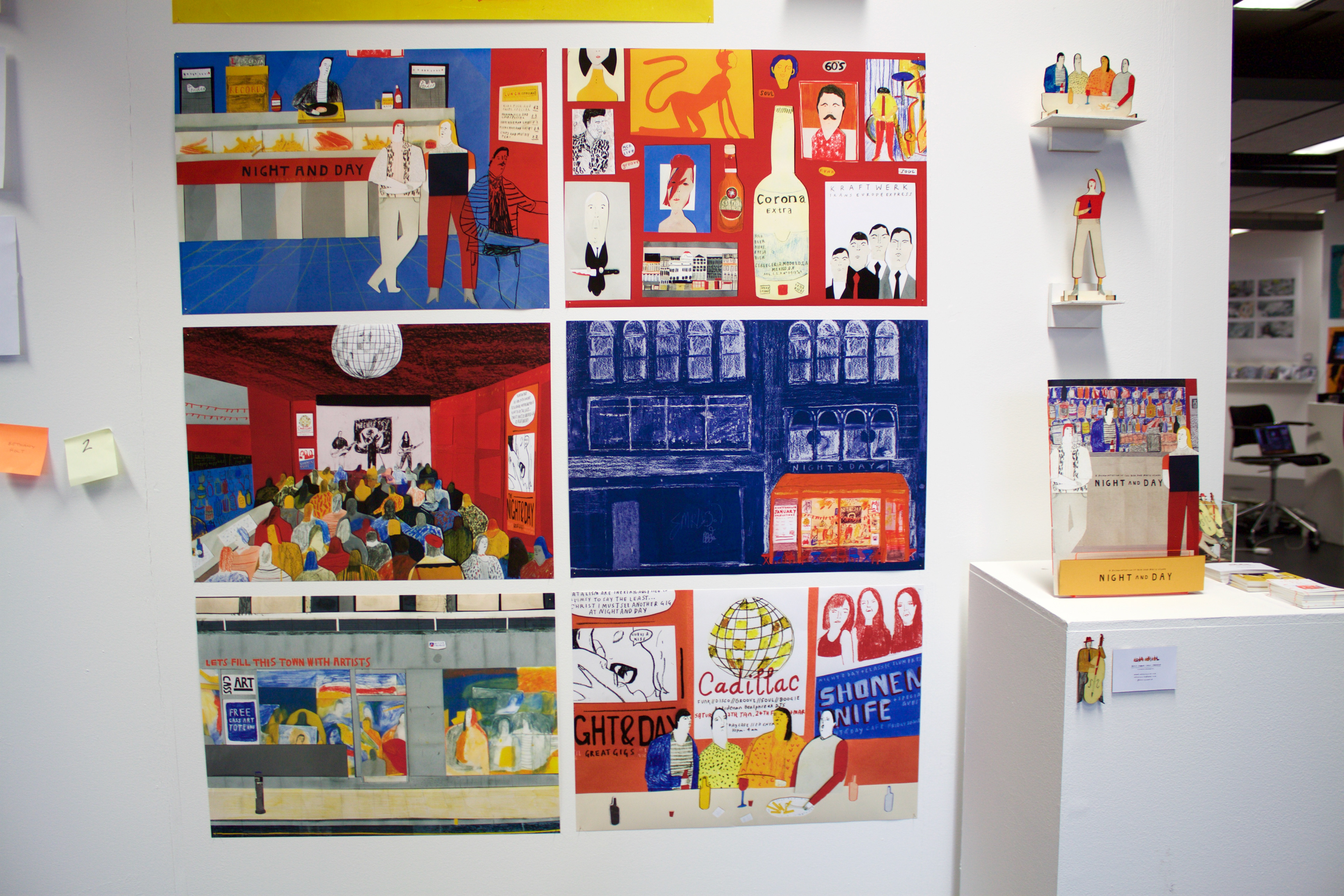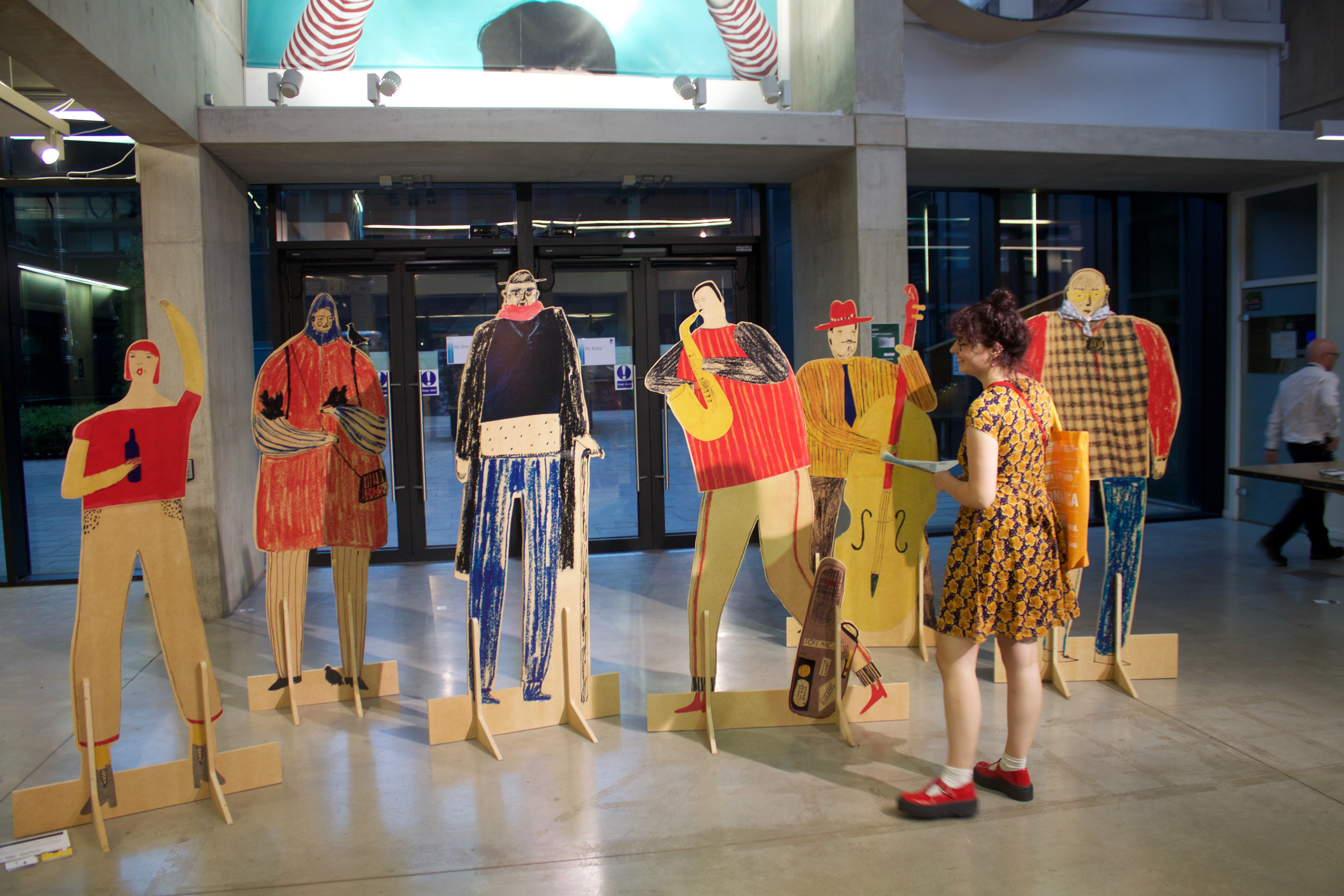 Manchester School of Art - Degree Show 2018. My own show + collaborative Benzie Vertical Gallery Characters.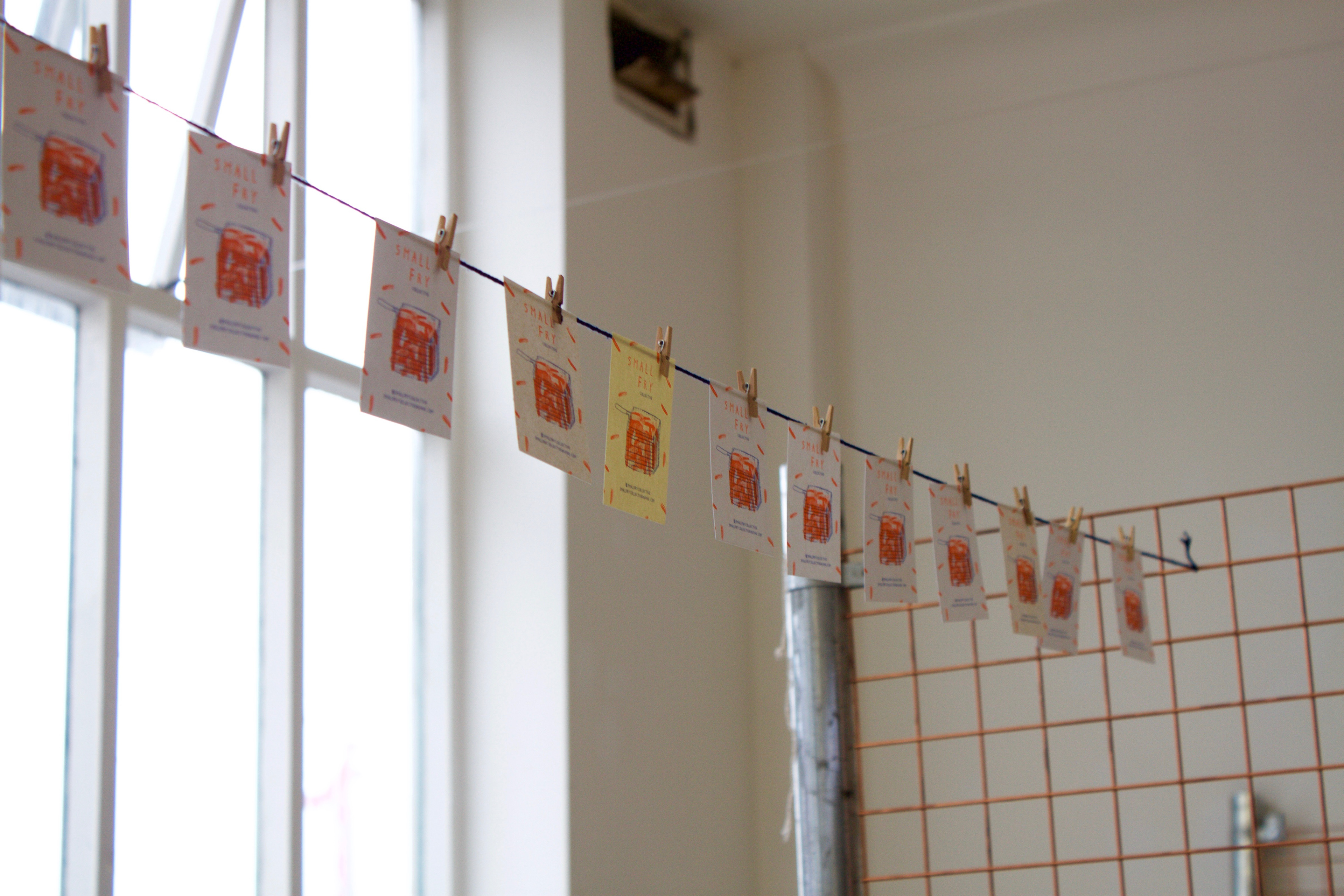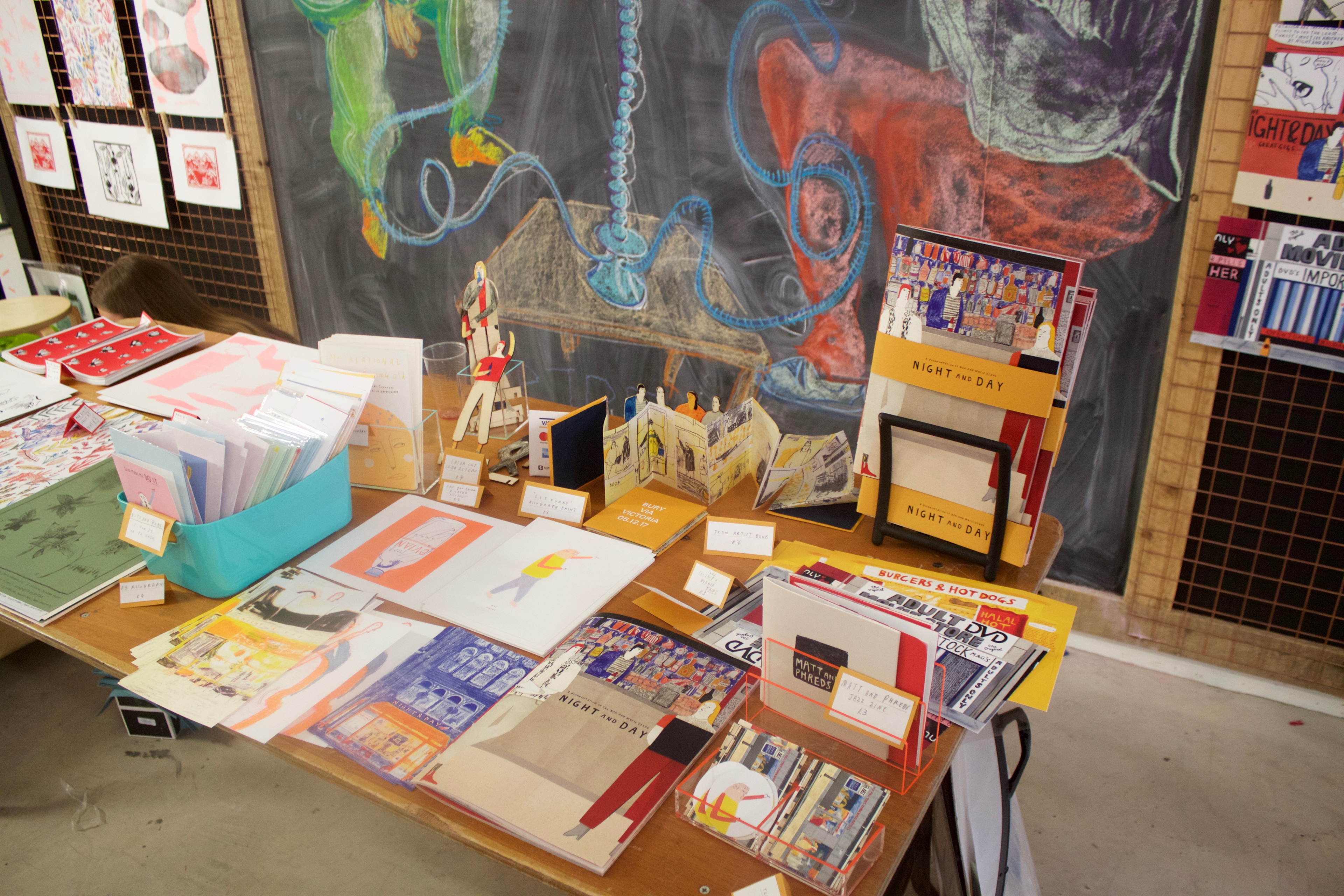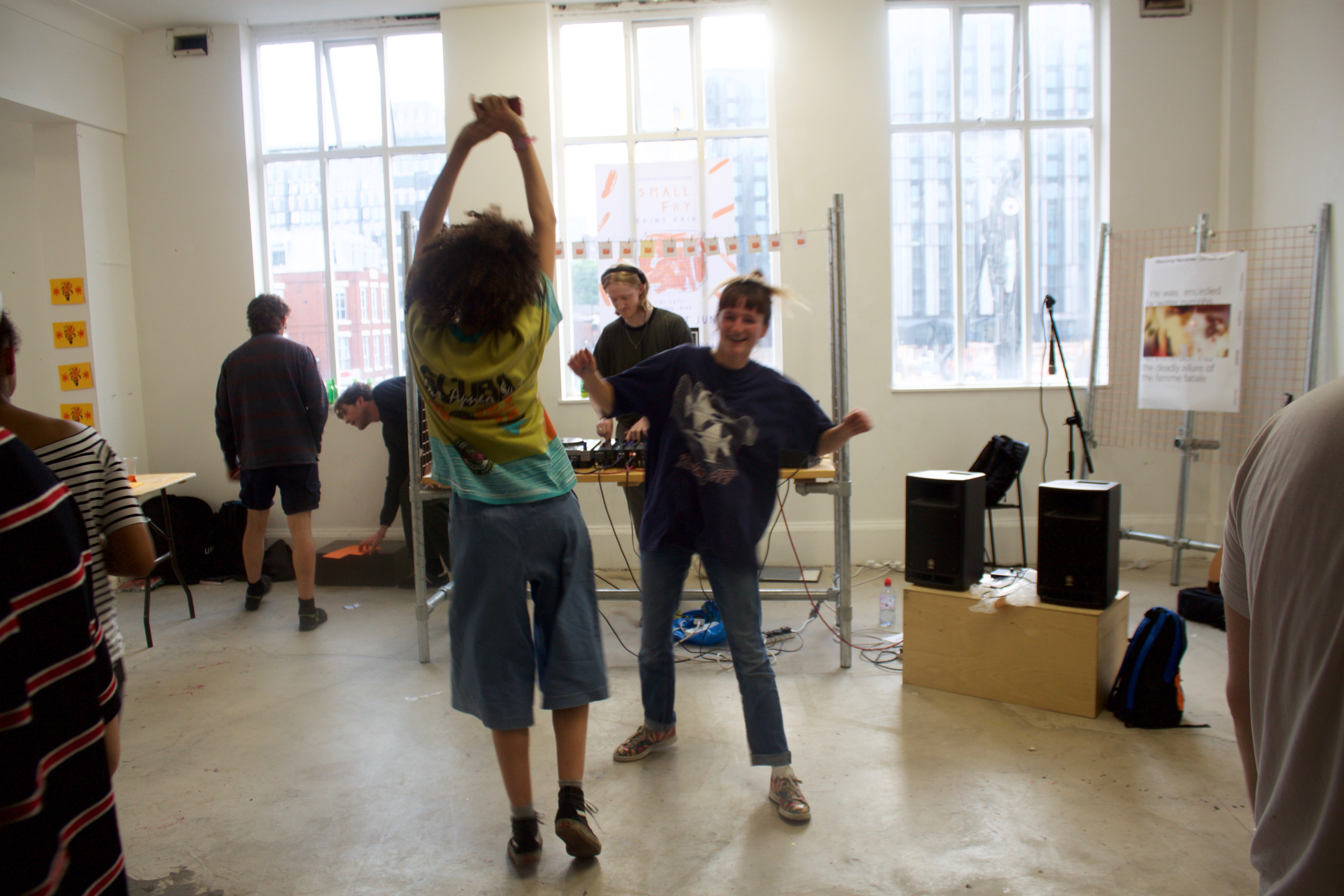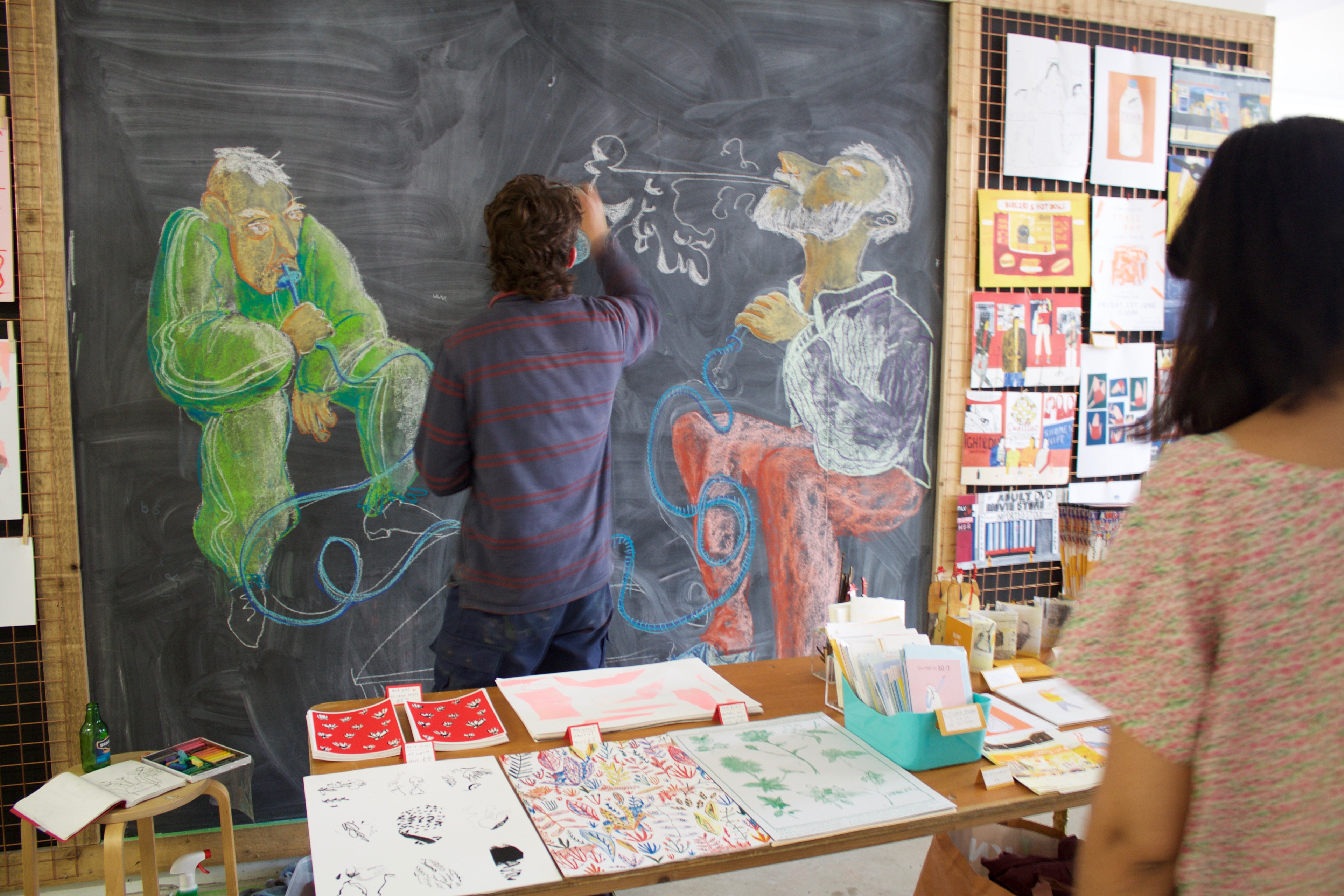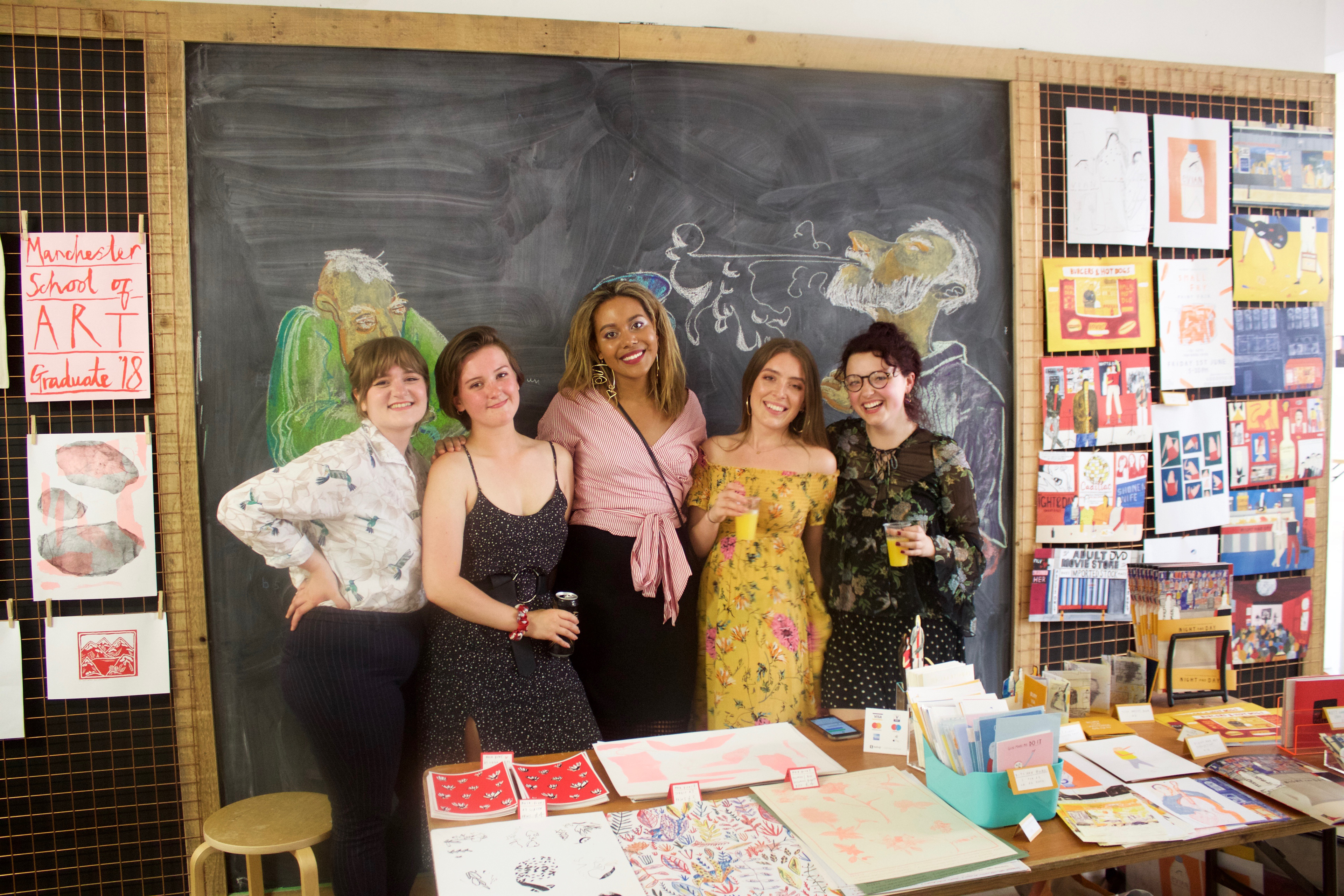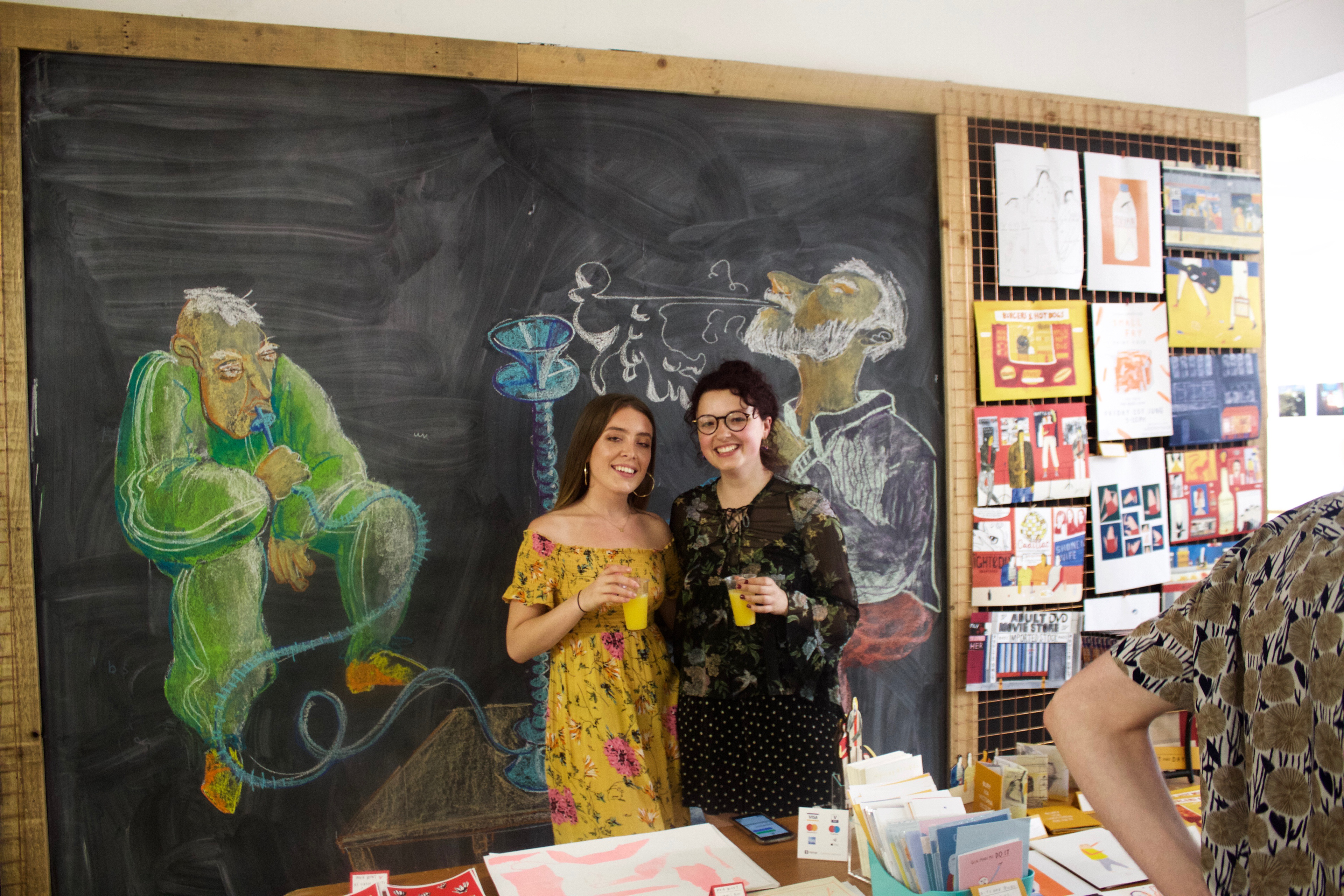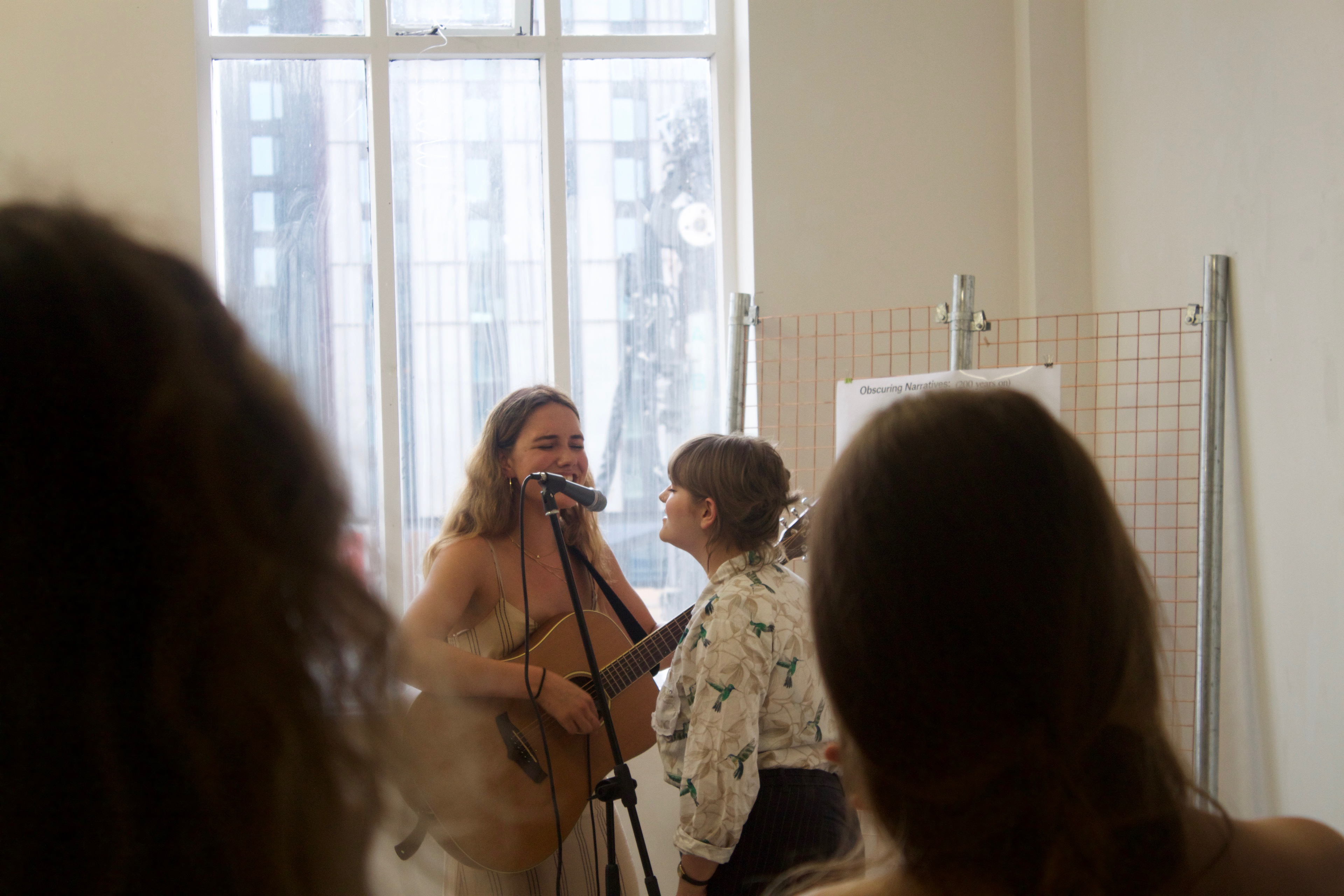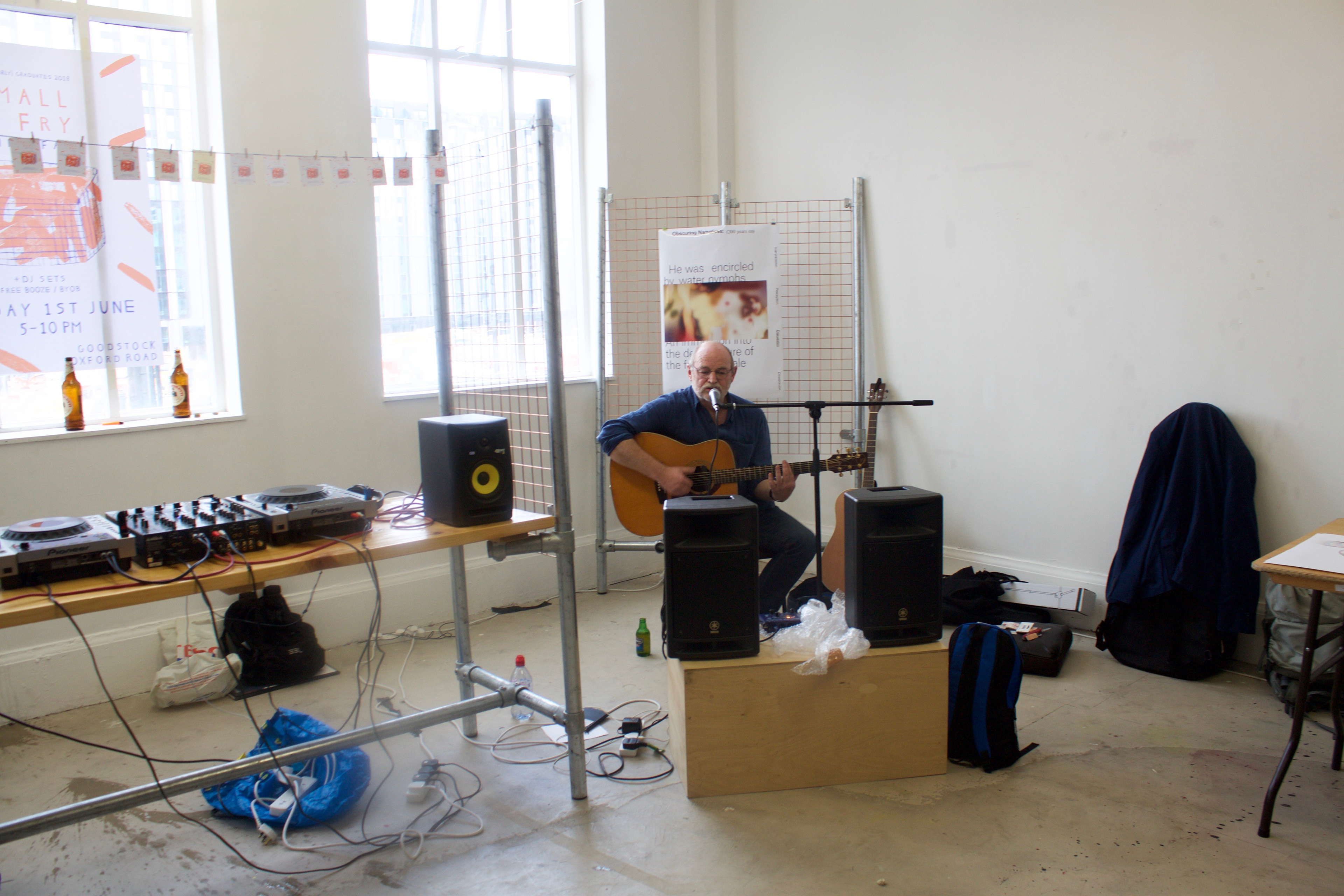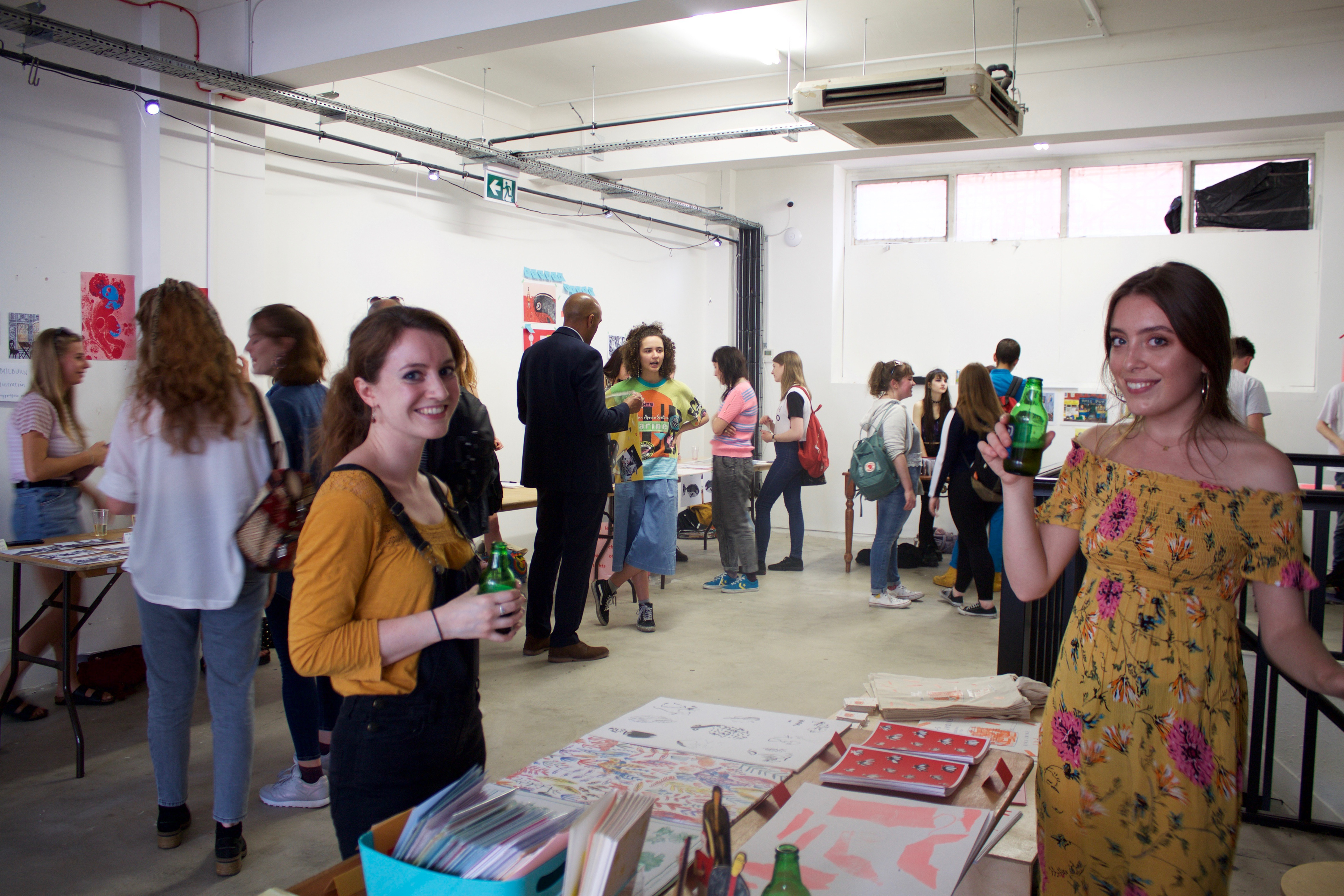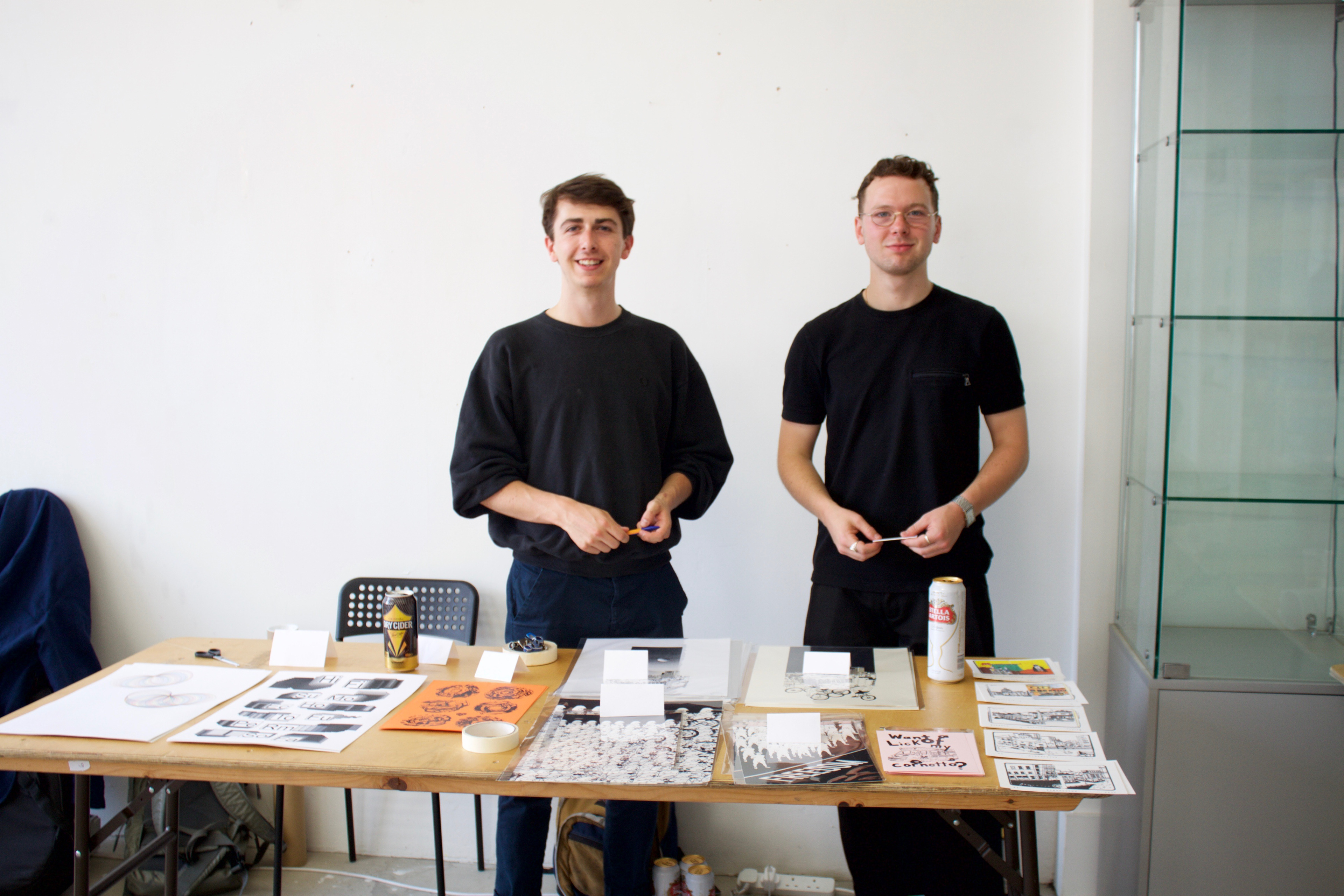 Small Fry Collective co-founded by myself, first event was an interdisciplinary print fair which showcased the (nearly) graduates of Manchester School of Art. 
Goodstock, Oxford Road, Manchester, 01-06-18.
NIGHT AND DAY LAUNCH + SOLO EXHIBITION 2018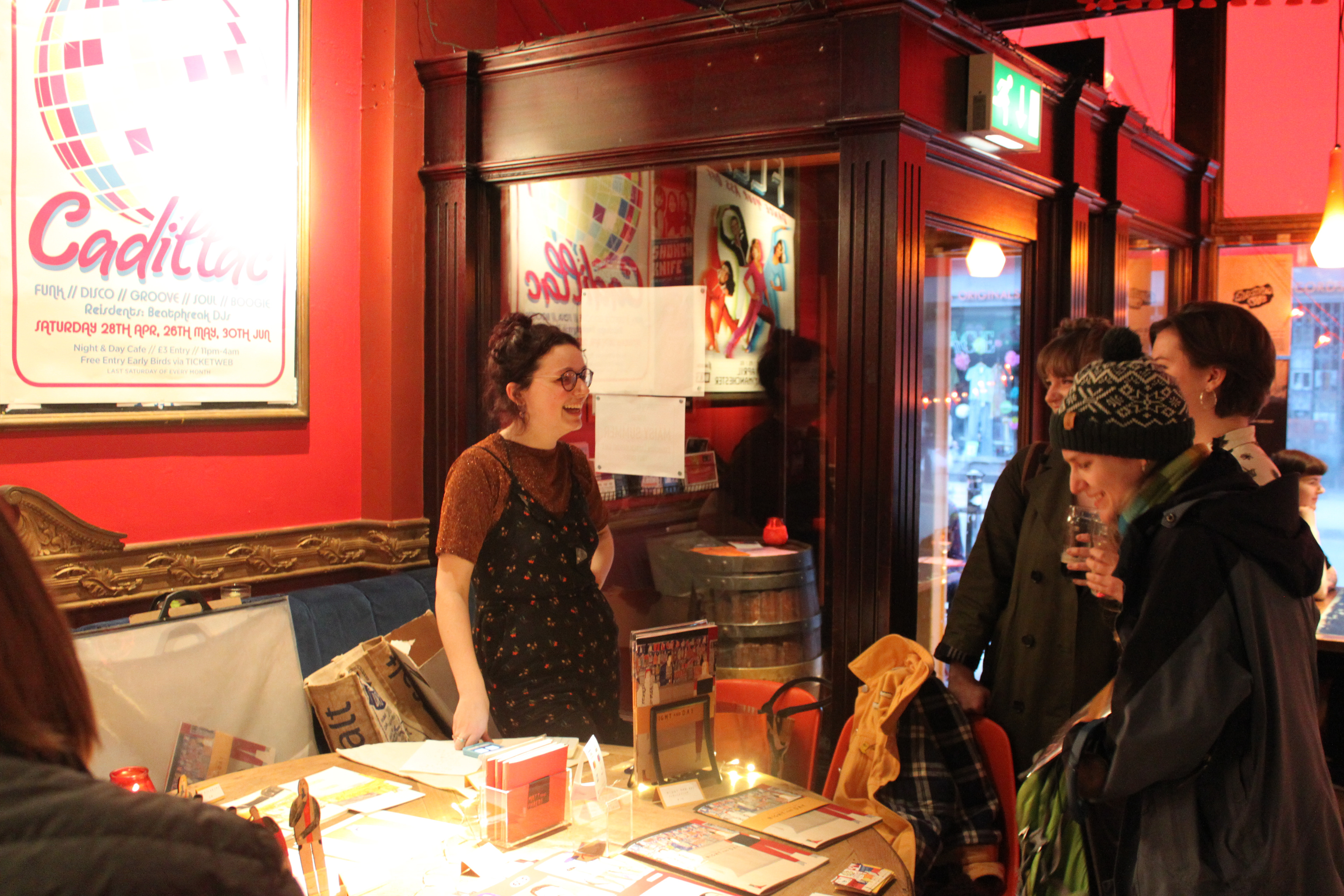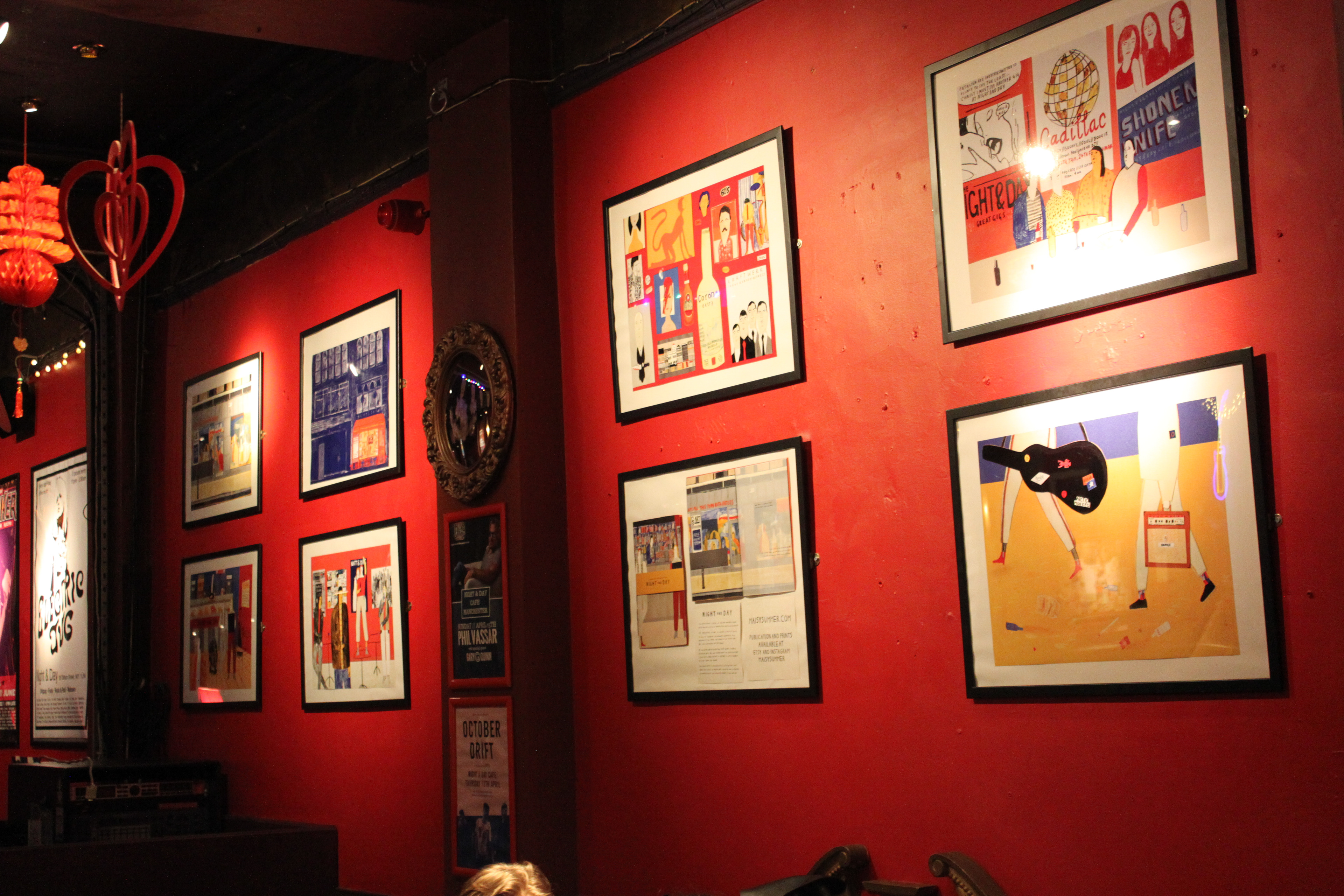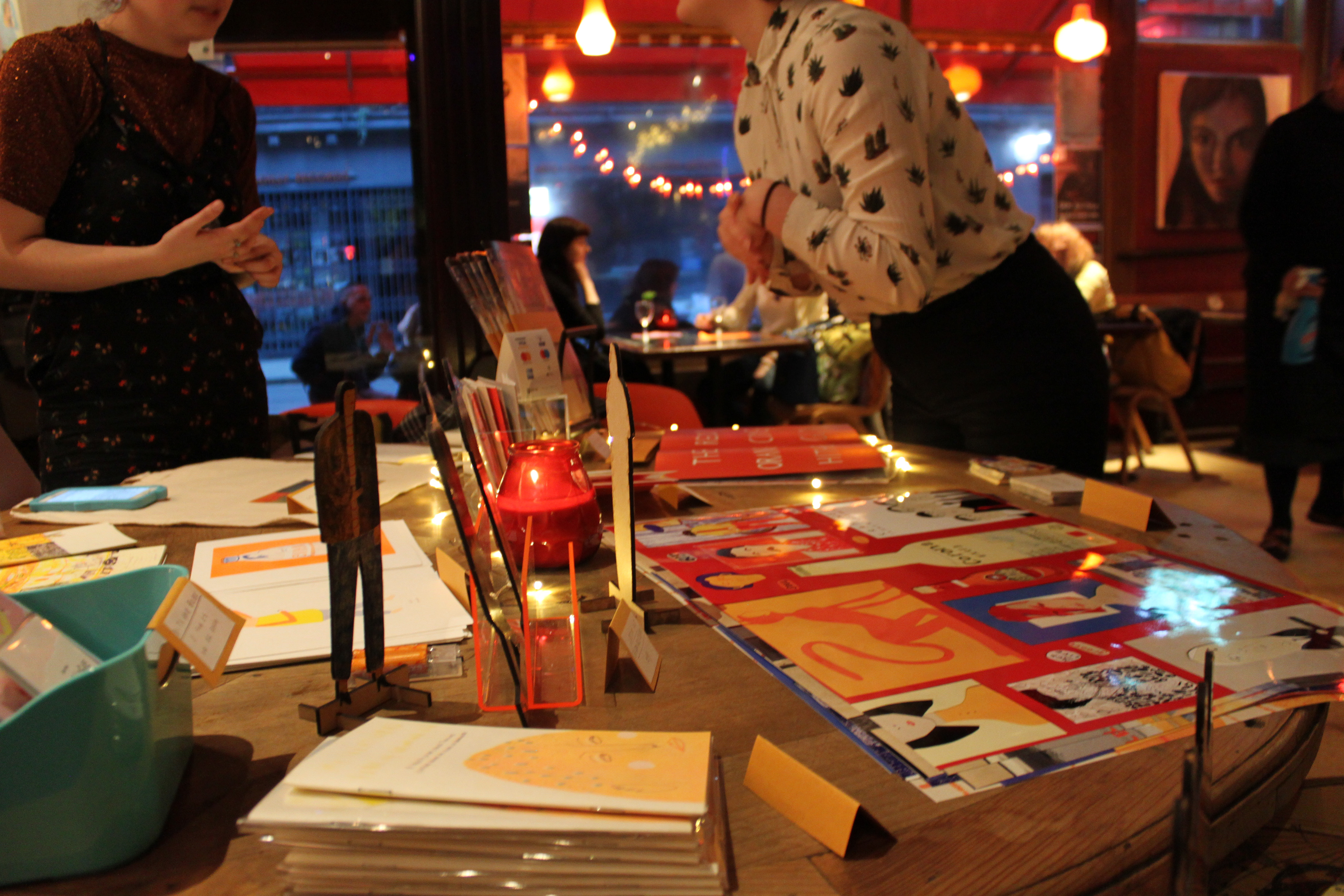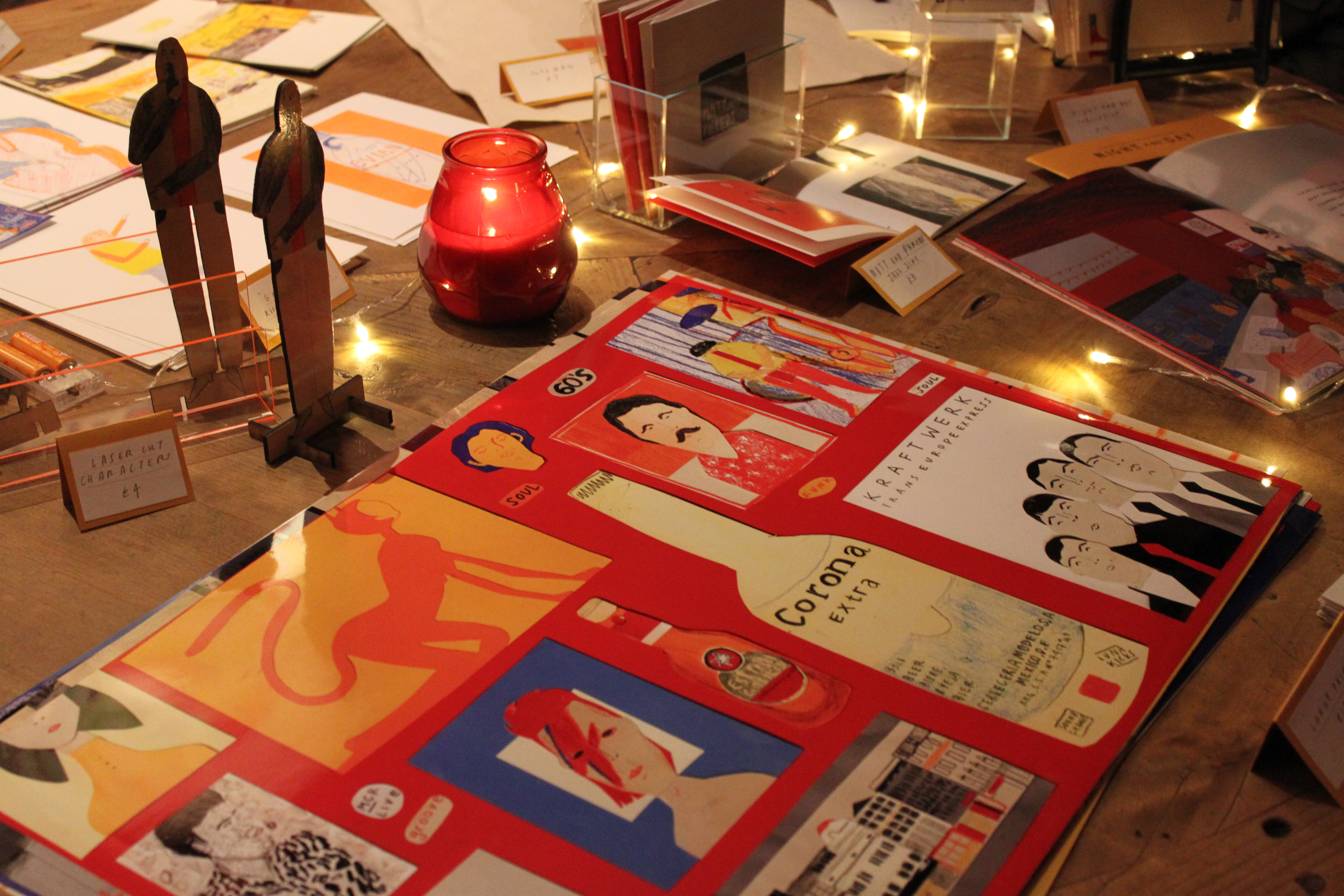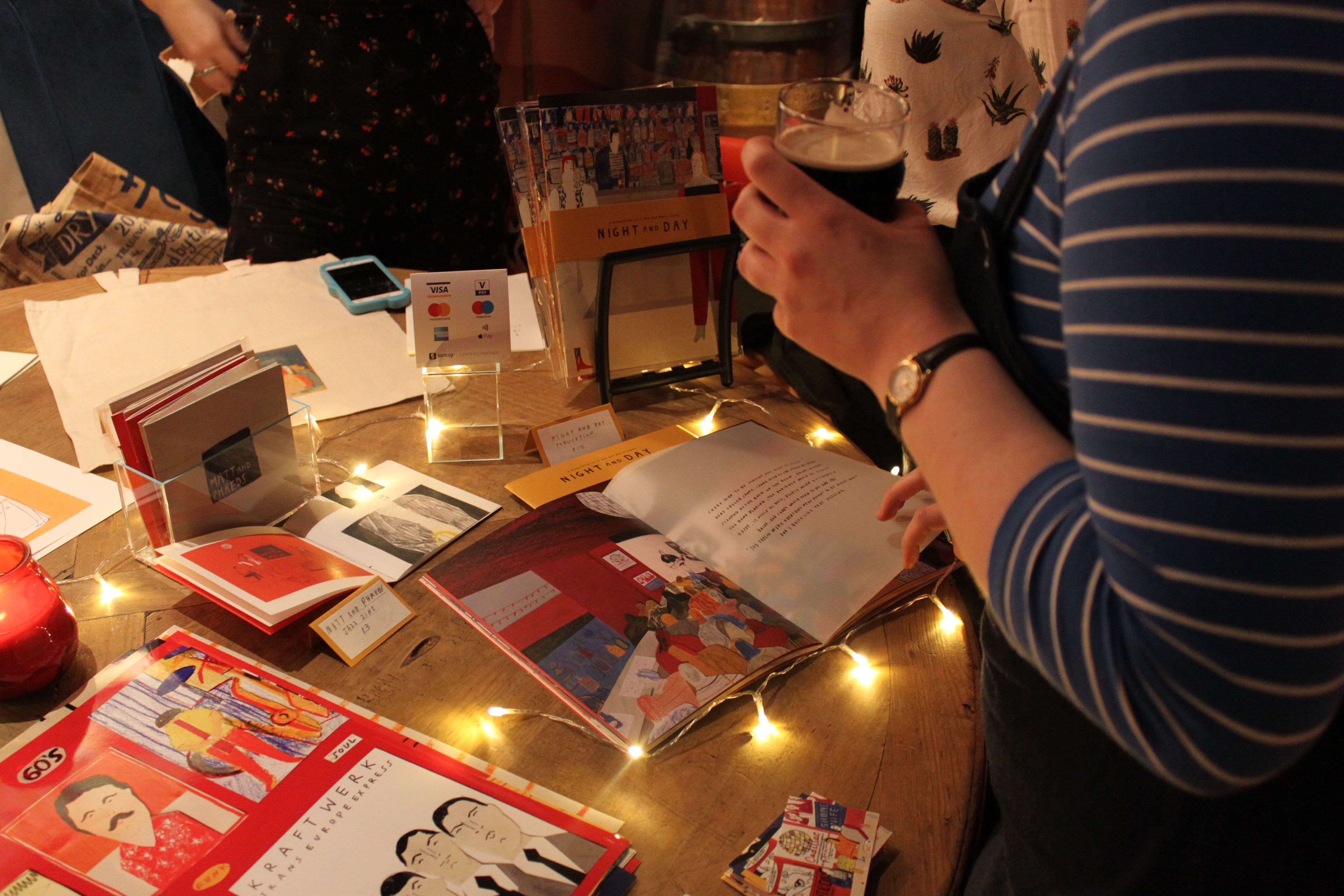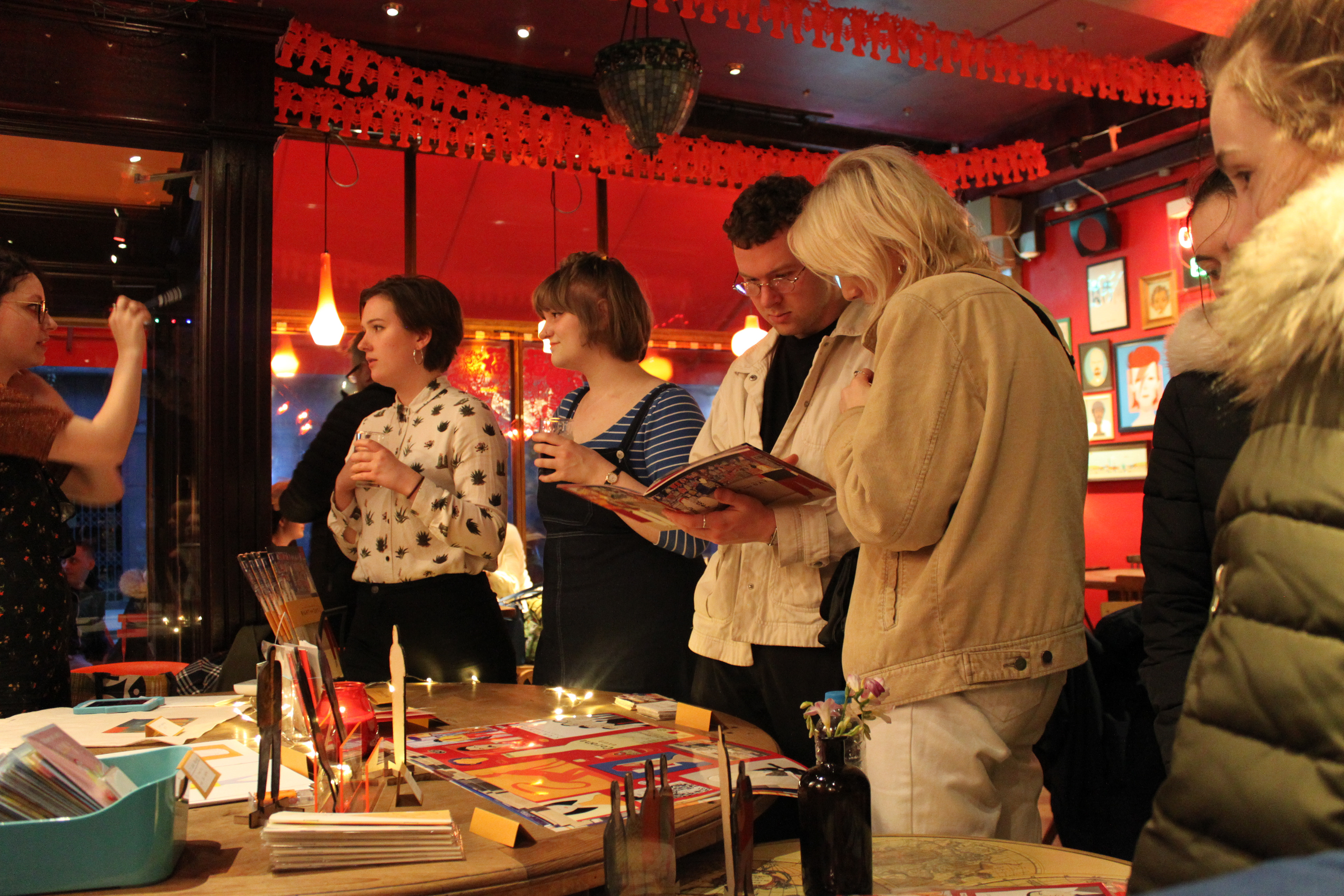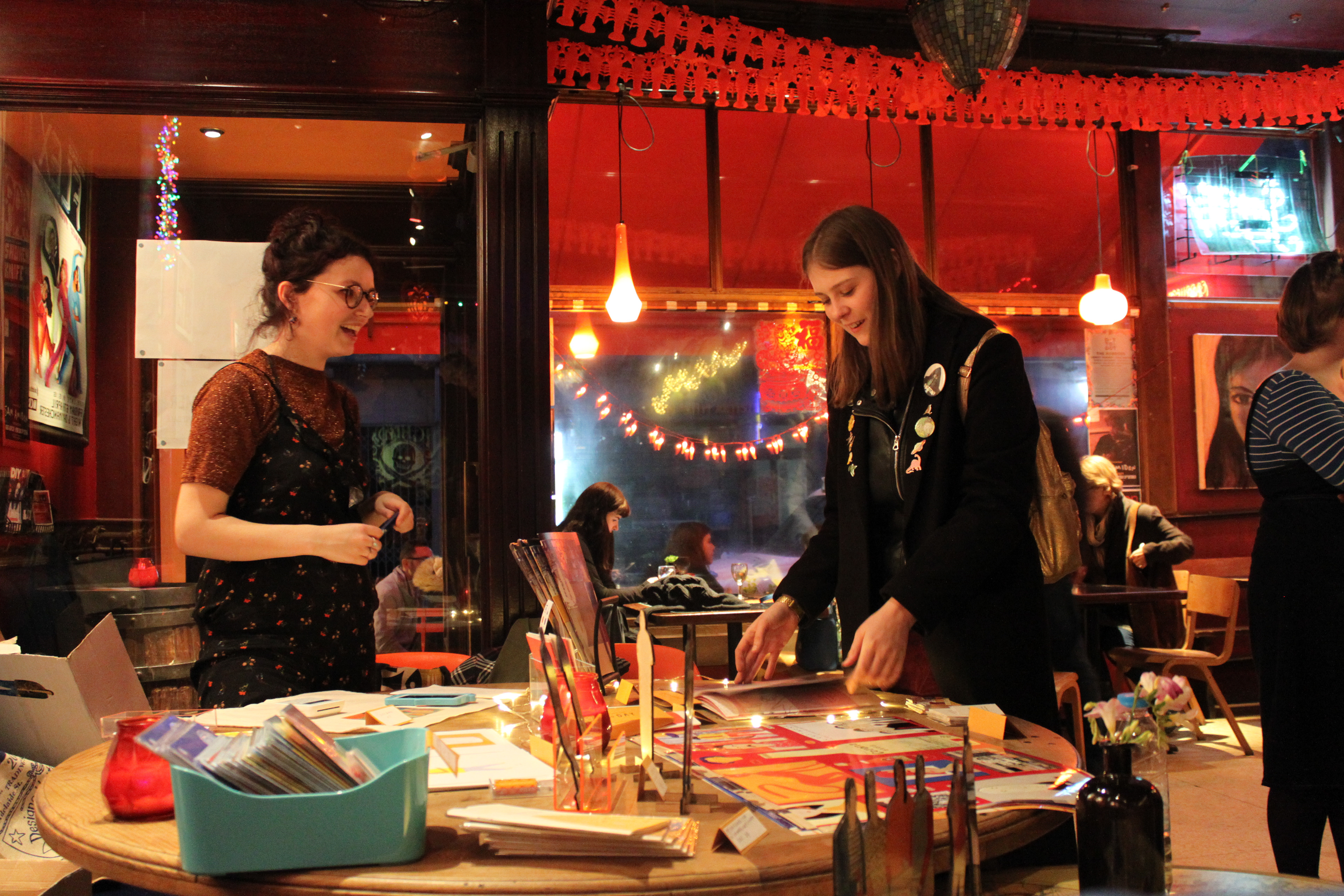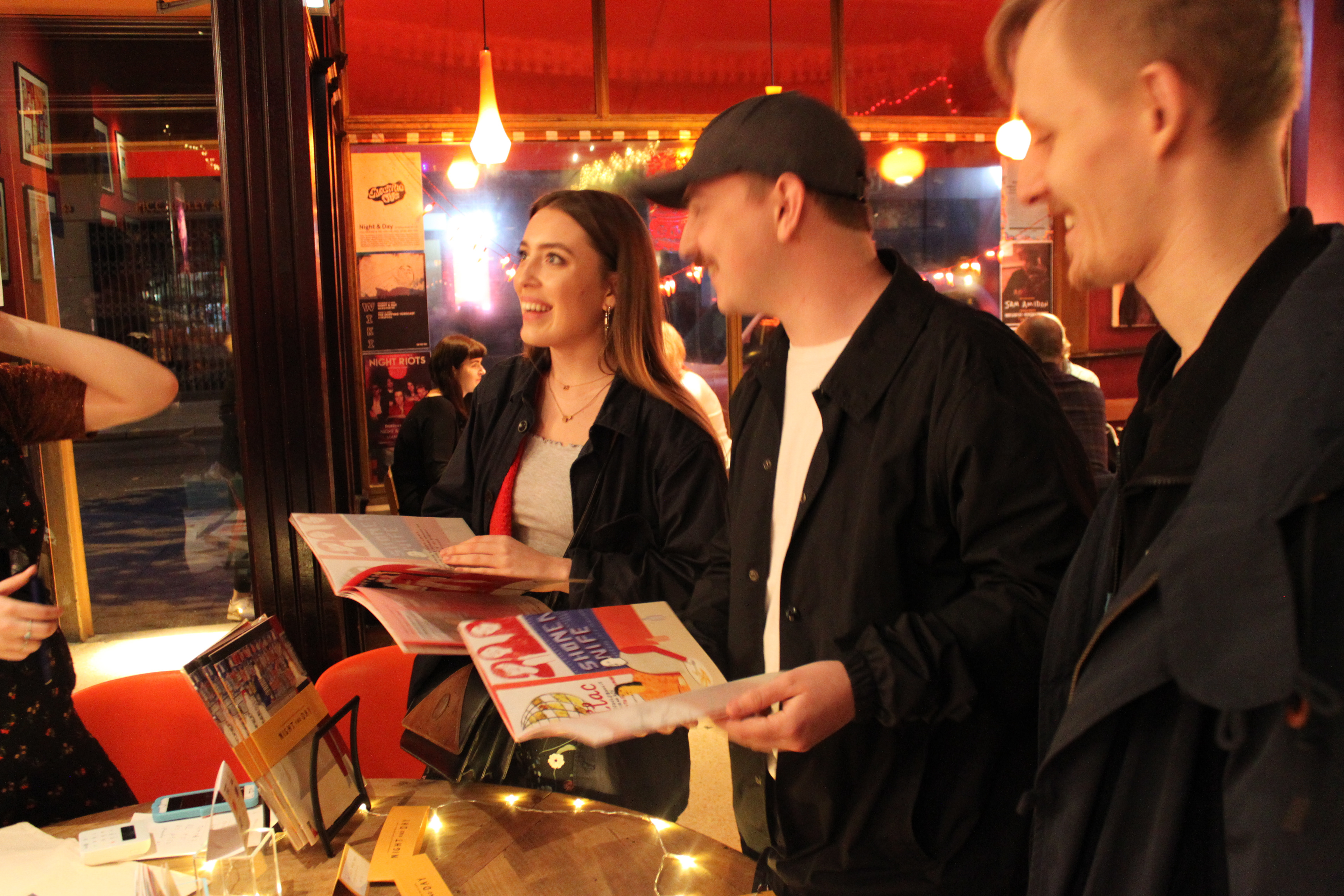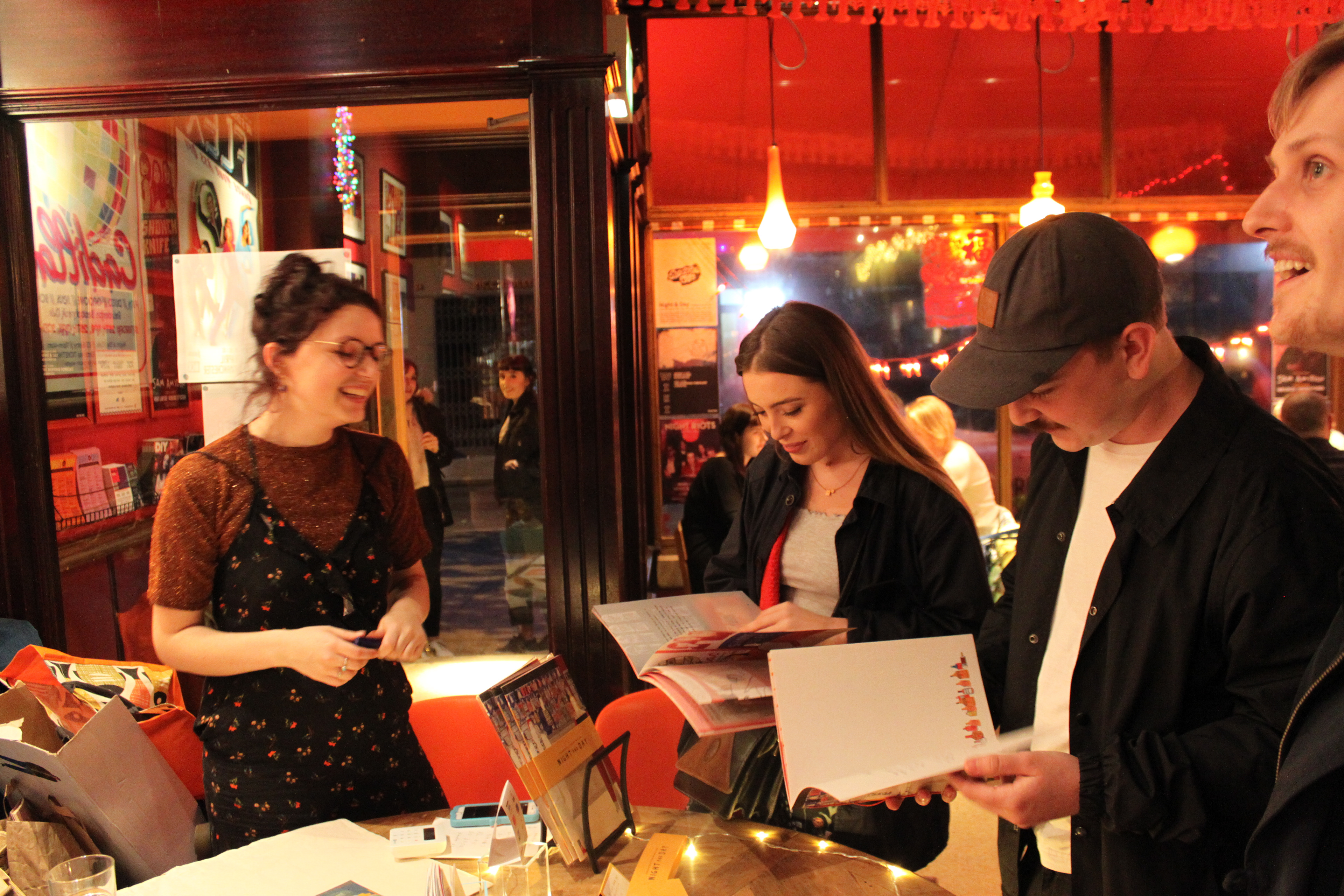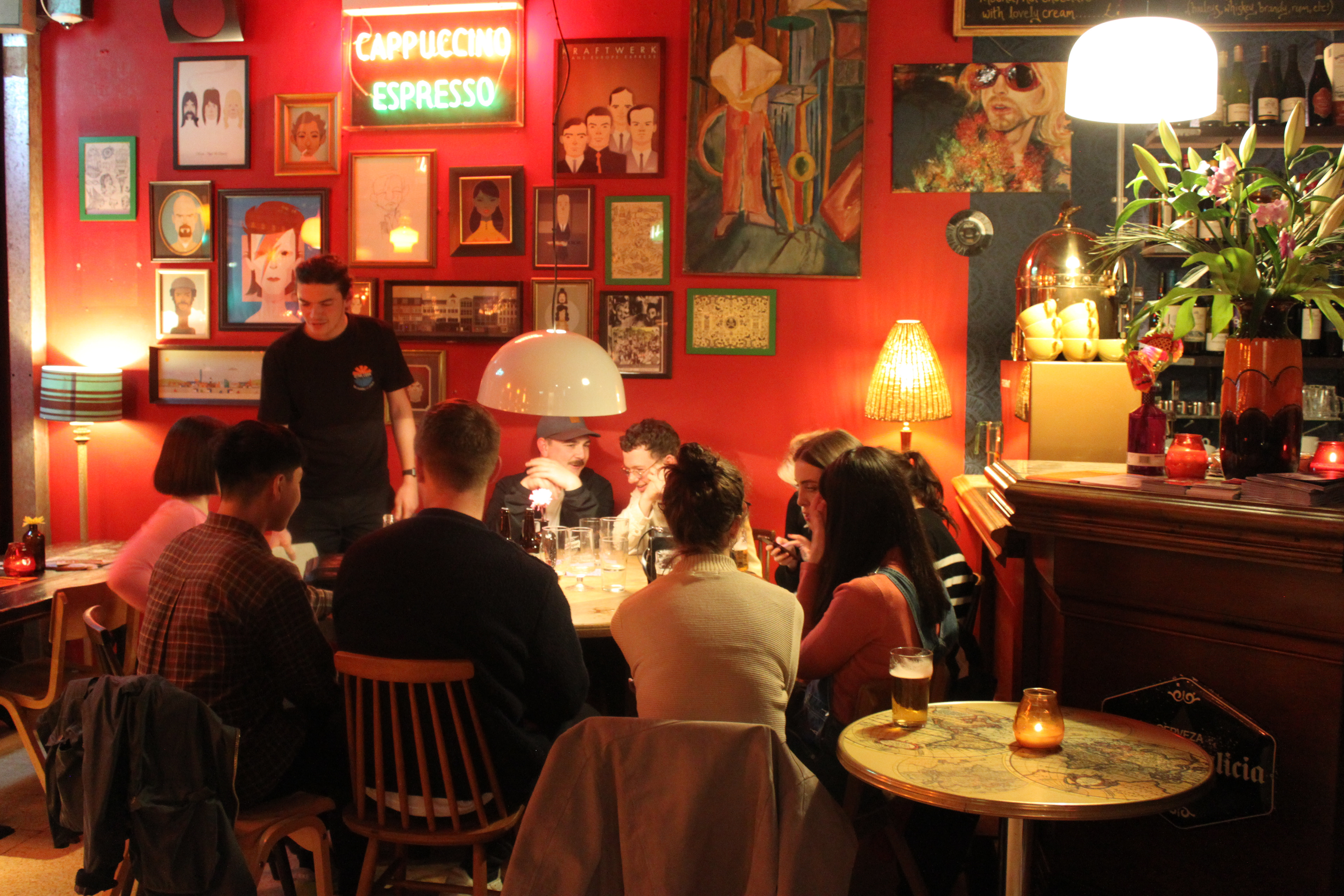 Night and Day (Solo Exhibition) - Manchester, 3rd April 2018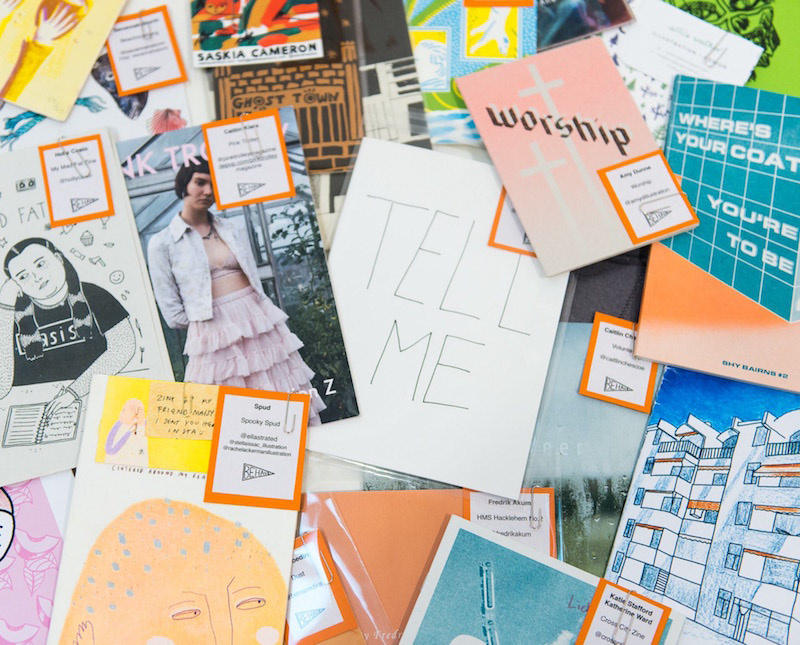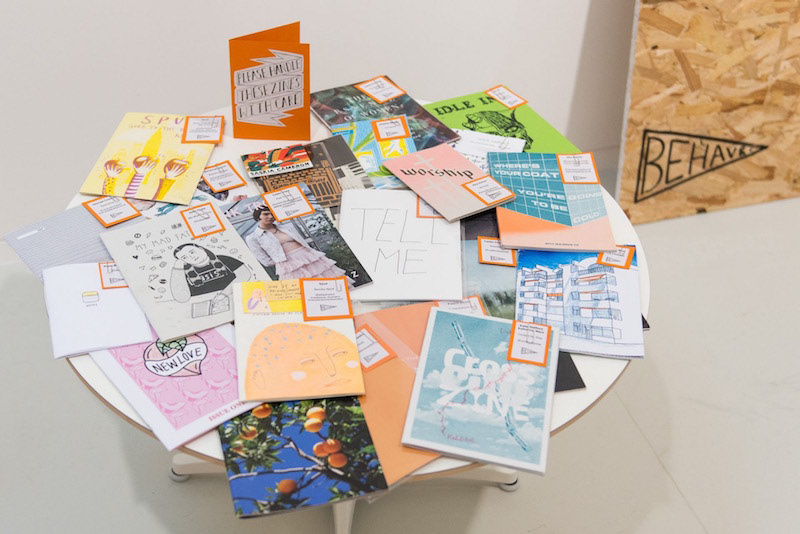 Zine on display at 'Tate St Ives' as part of Behave Collective
PUBLICATIONS STOCKED IN MAGMA MCR 2018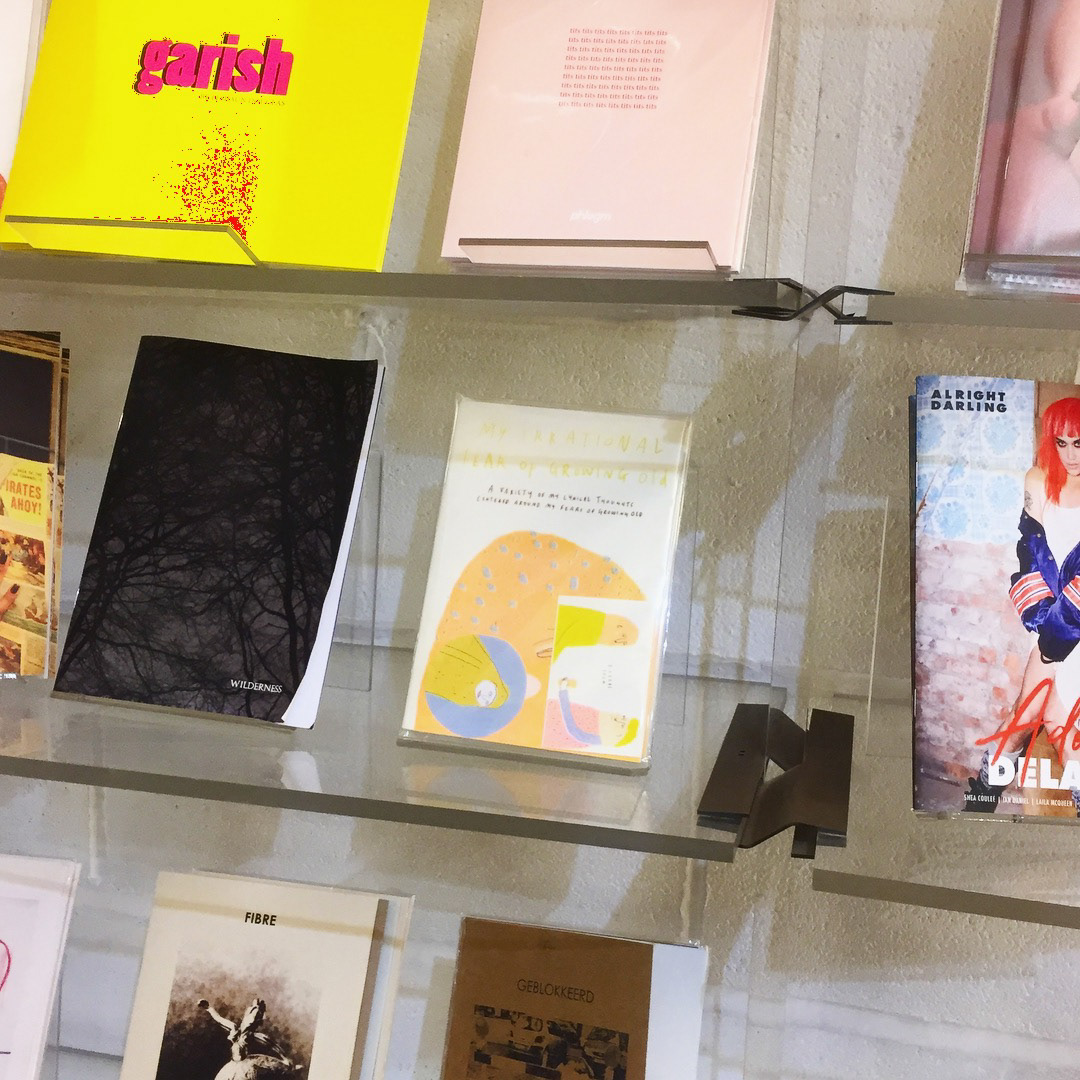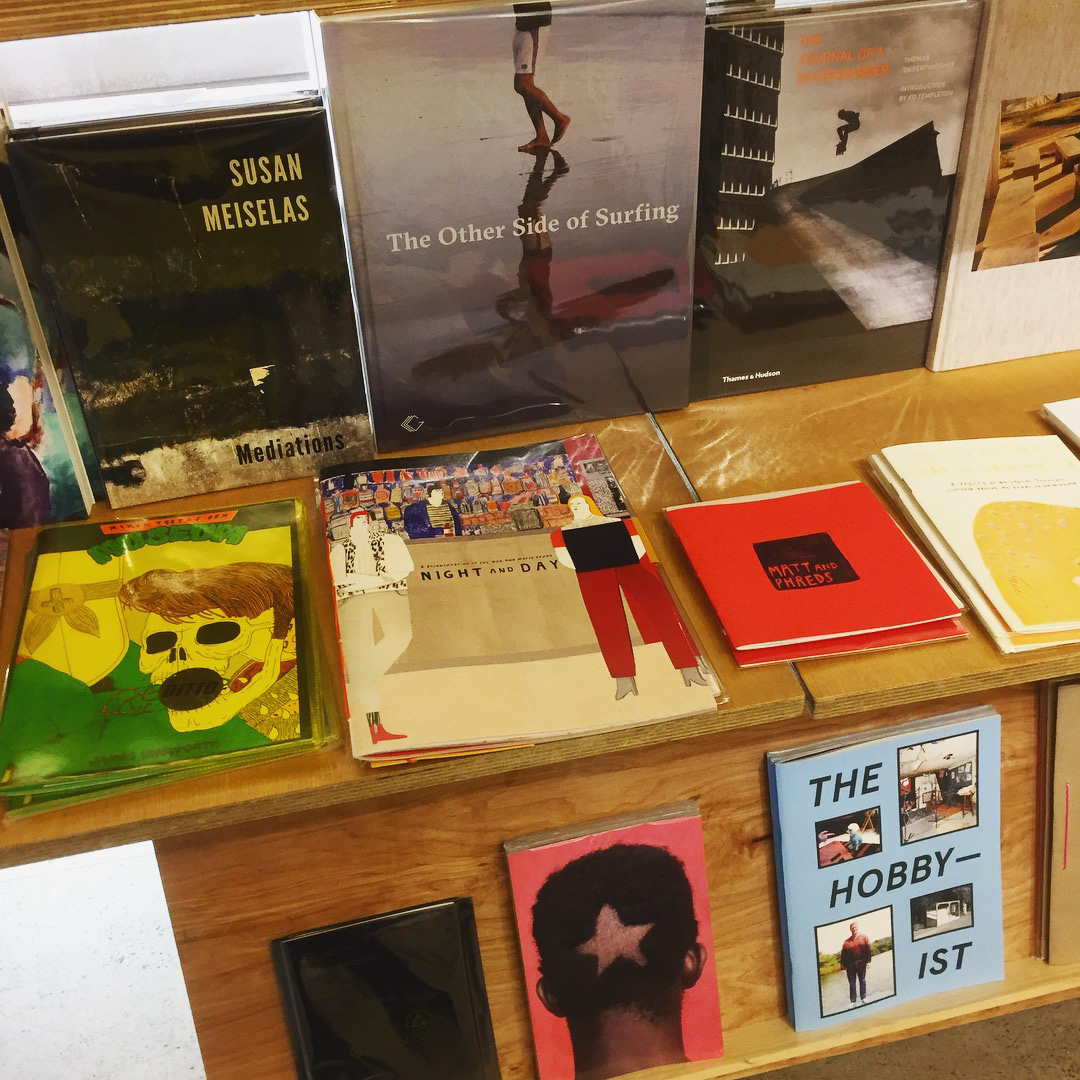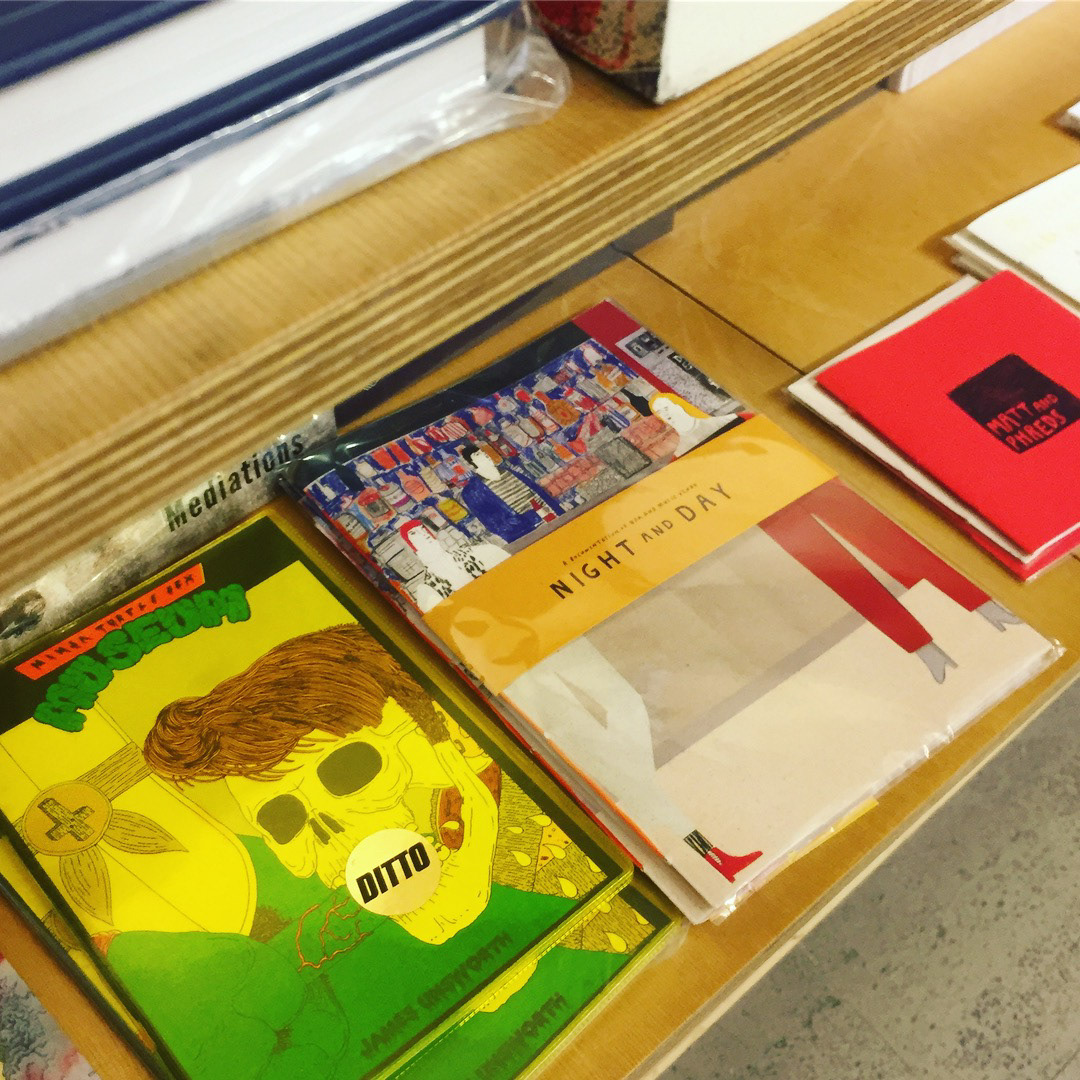 Night and Day, Matt and Phreds Jazz Zine, and Irrational Fear are now stocked in Magma Manchester, April 2018.