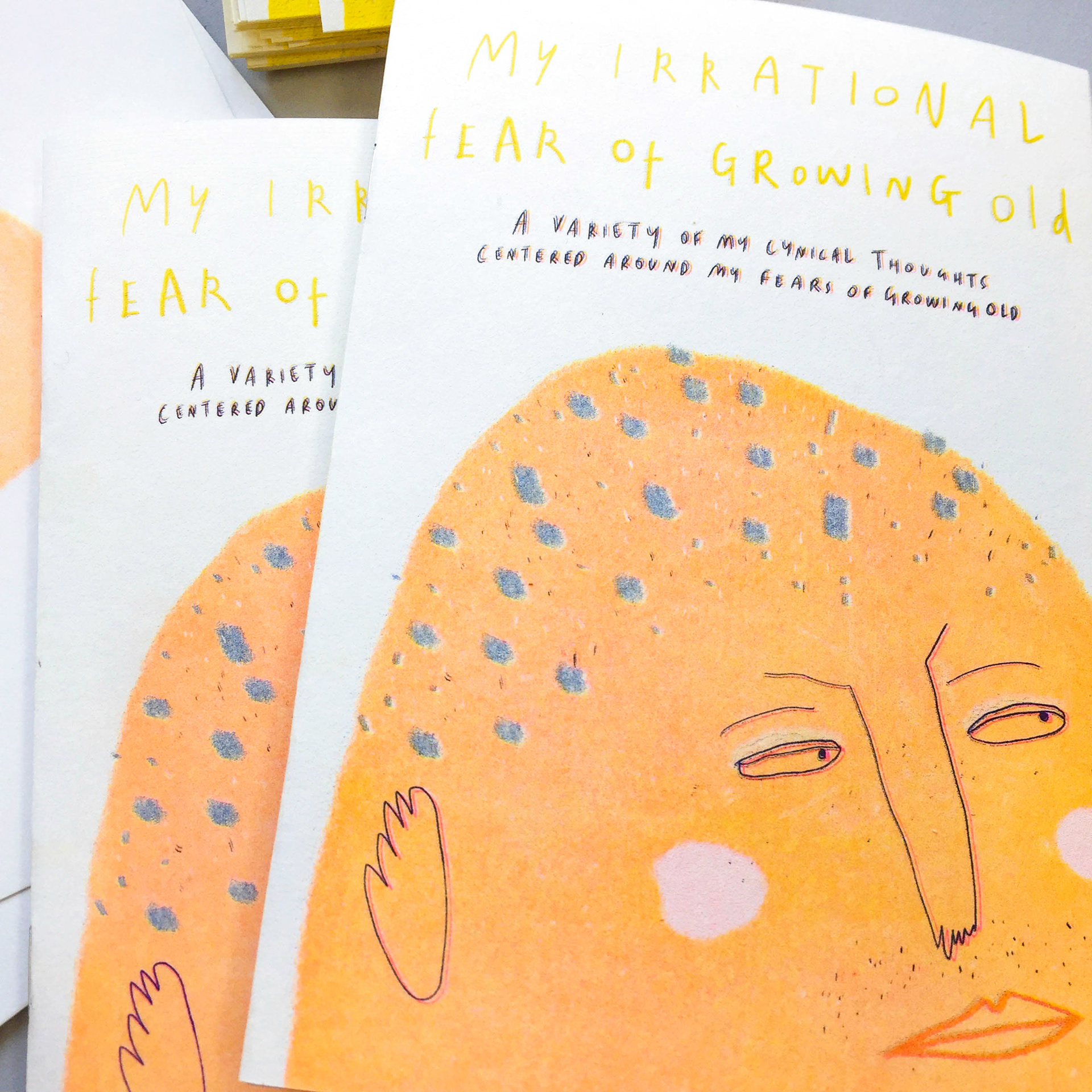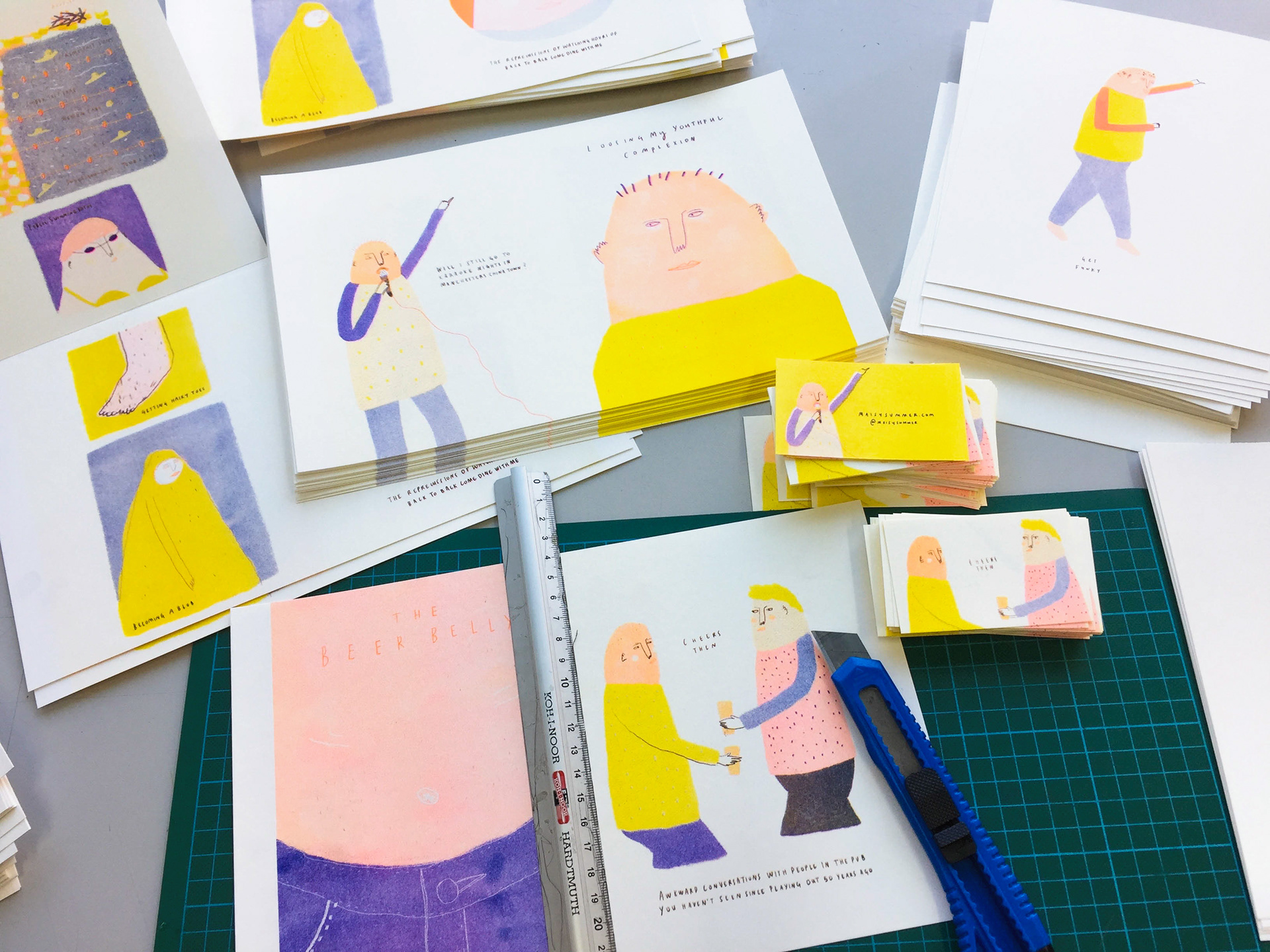 Risograph Zine on a variety of my cynical thoughts centred around my fears of growing old. This Zine is stocked in Magma Manchester. Zine was orginally made digitally, then risograph printed CMYK.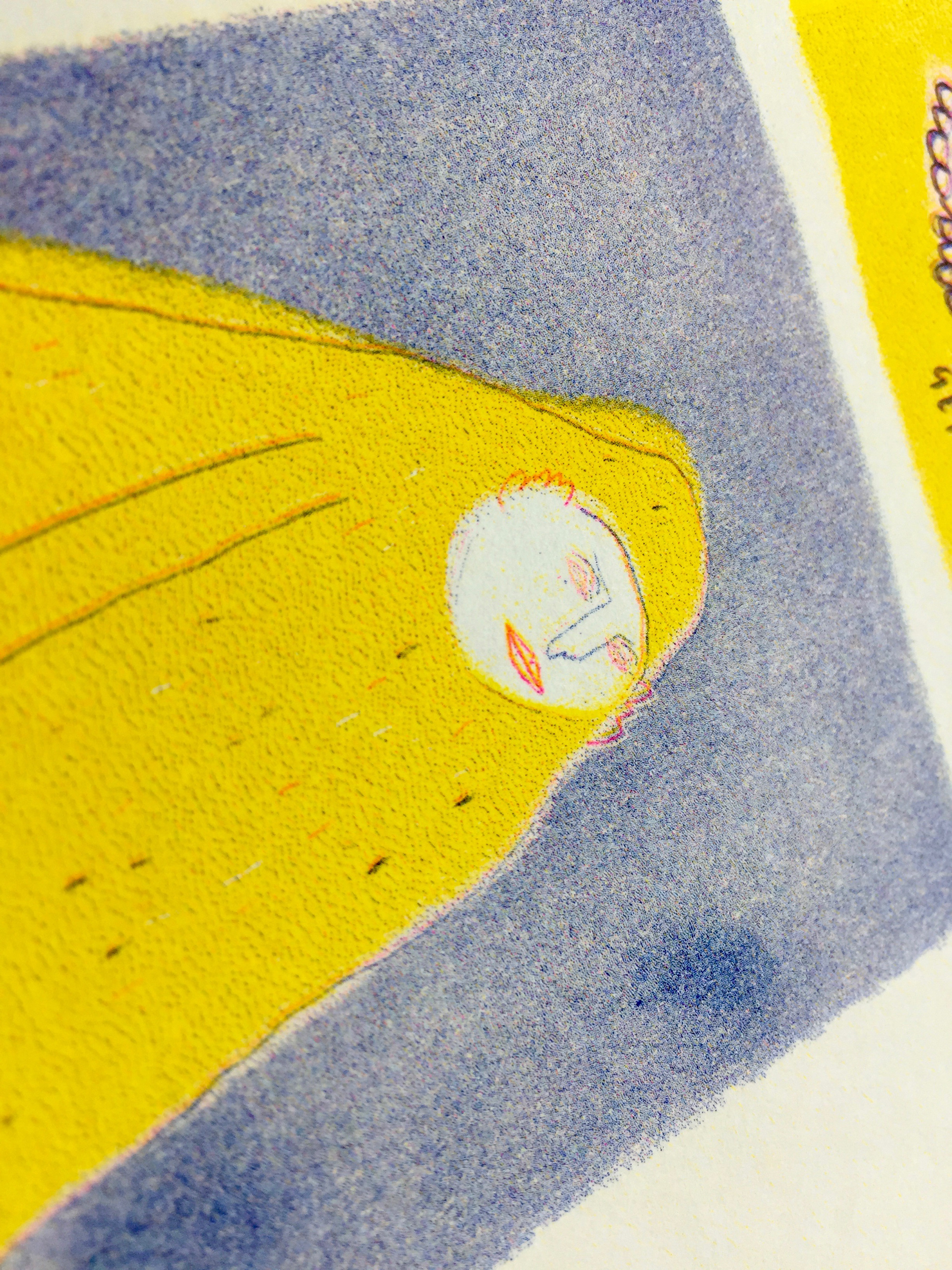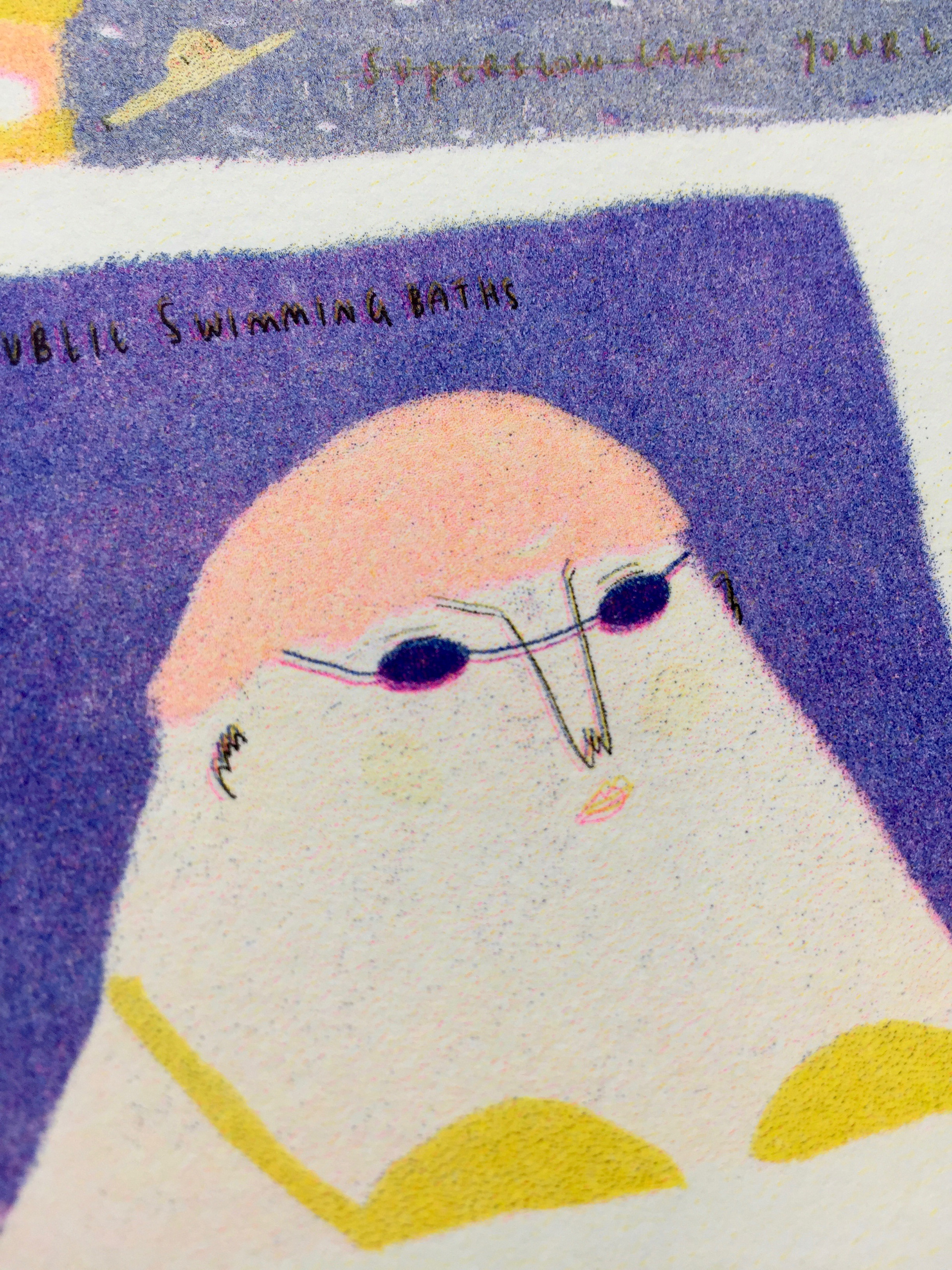 Being a big Flurry Blob, Going to public Swimming Baths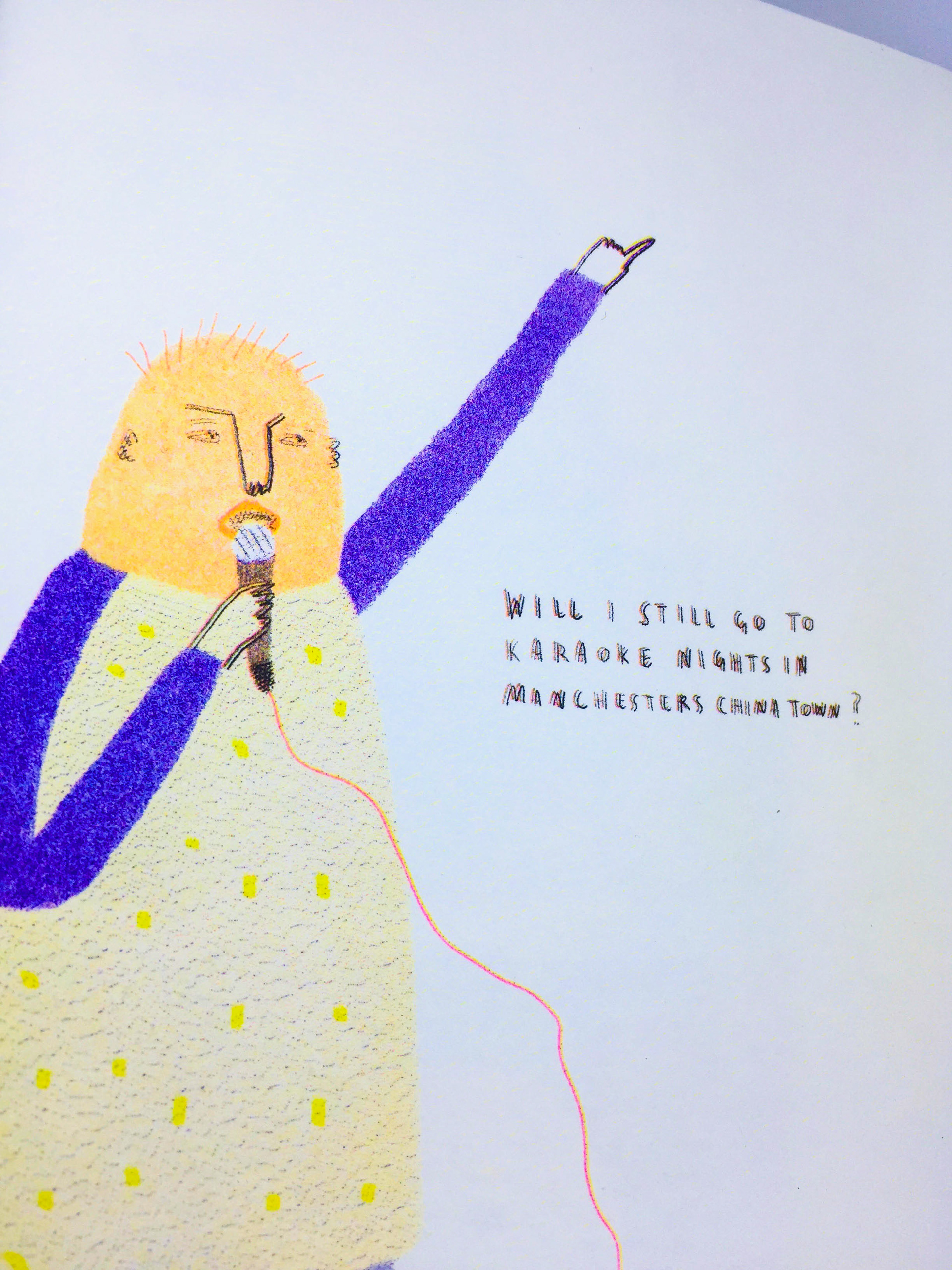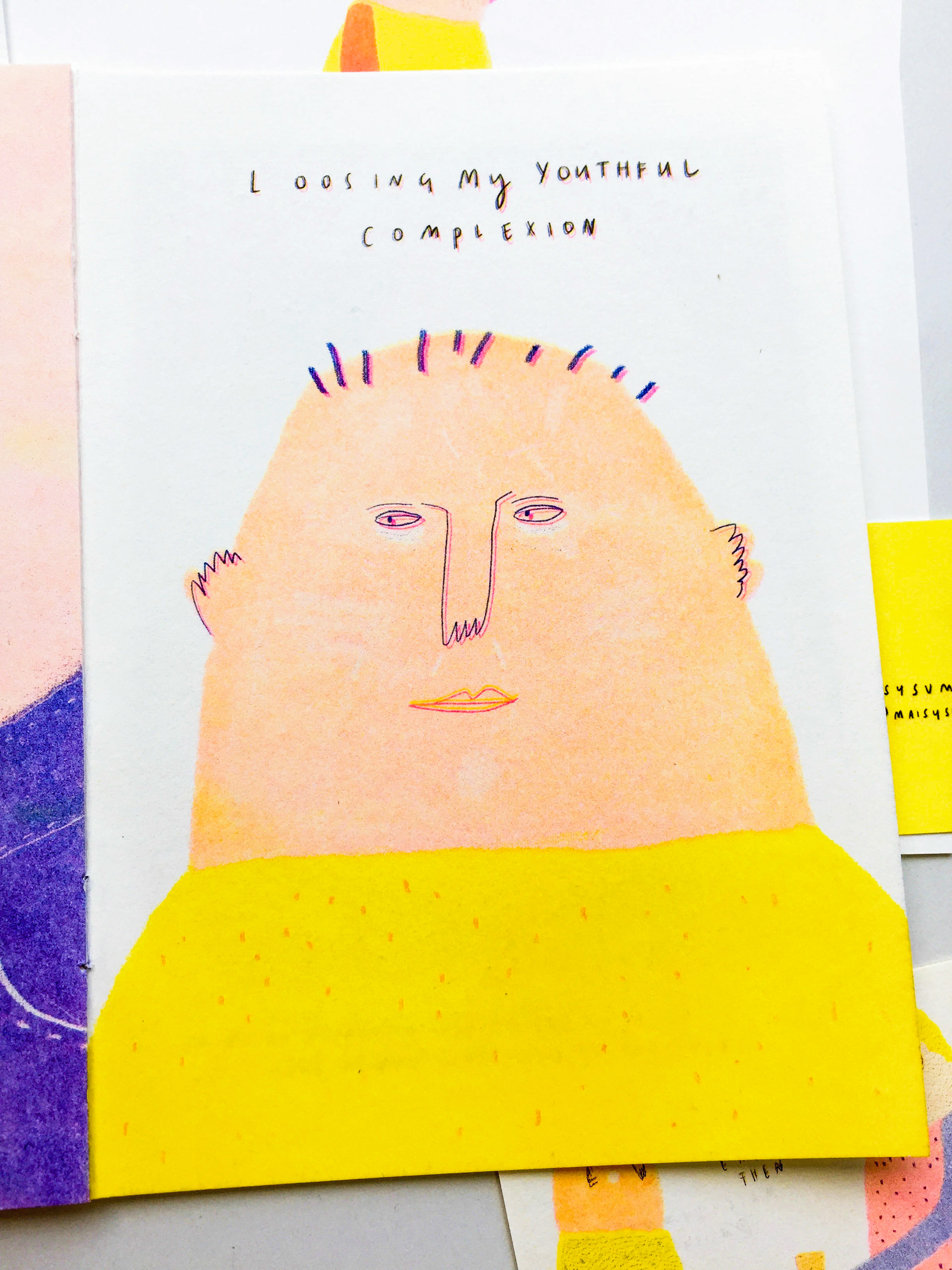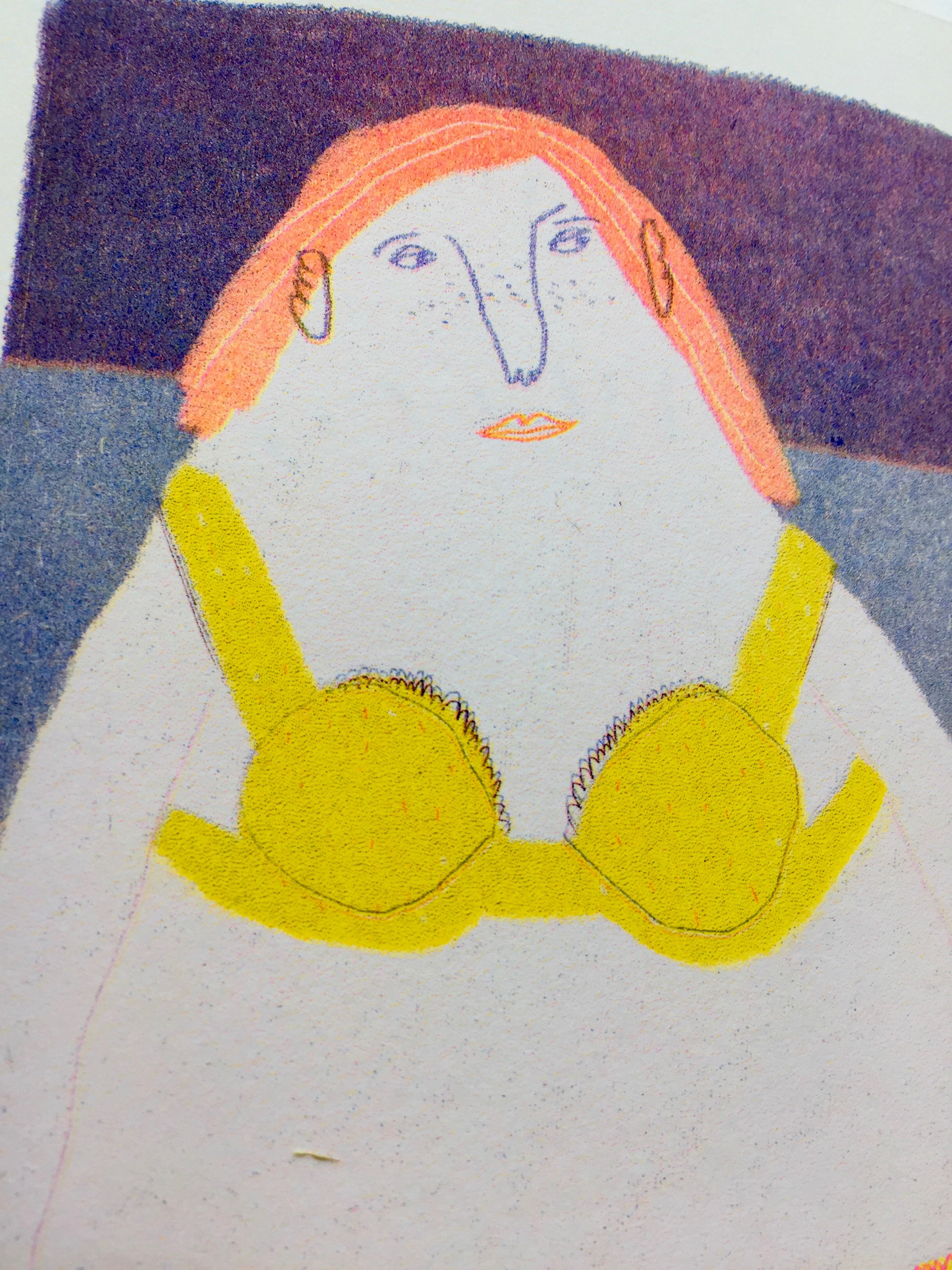 Loosing my 'Youthful' Complexion - Eating too much Aioli on holiday.