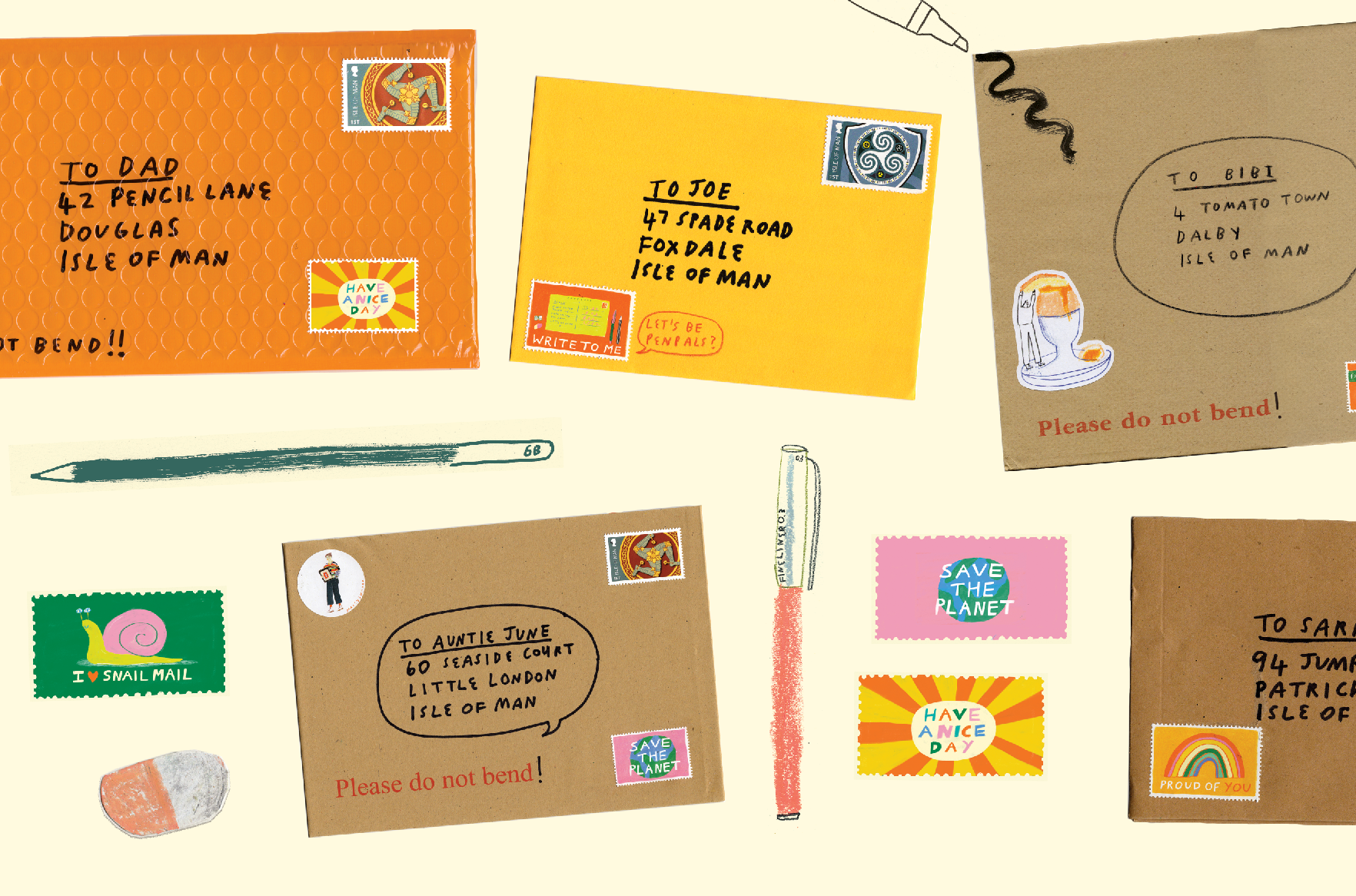 'Stay Connected' is a limited edition collectable sticker & postcard + stamp set for the Isle of Man Post Office issued to coincide with Thinking of You week 2021. 

There is a sheetlet of 6 x 1st class Triskelion stamps for postal use and 6 decorative message labels that encourage the sending of letters to loved ones. The sheetlet also comes packaged with 5 postcards. 

#thinkingofyouweek is an initiative from The Greeting Card Association, intended to harness the emotional power of greeting cards to create a wave of love, caring and happiness.
Stamp Design + Social Media Content