Maisy is an Illustrator and Animator based at Marketplace Studios, Stockport. Working on projects across publishing, animation, murals, installations and editorial. Maisy's created work for brands such as Paperchase, Sunday Times, Hallmark, as well as independent Manchester creative and musical hubs, Night & Day & Magma.​​​​​​​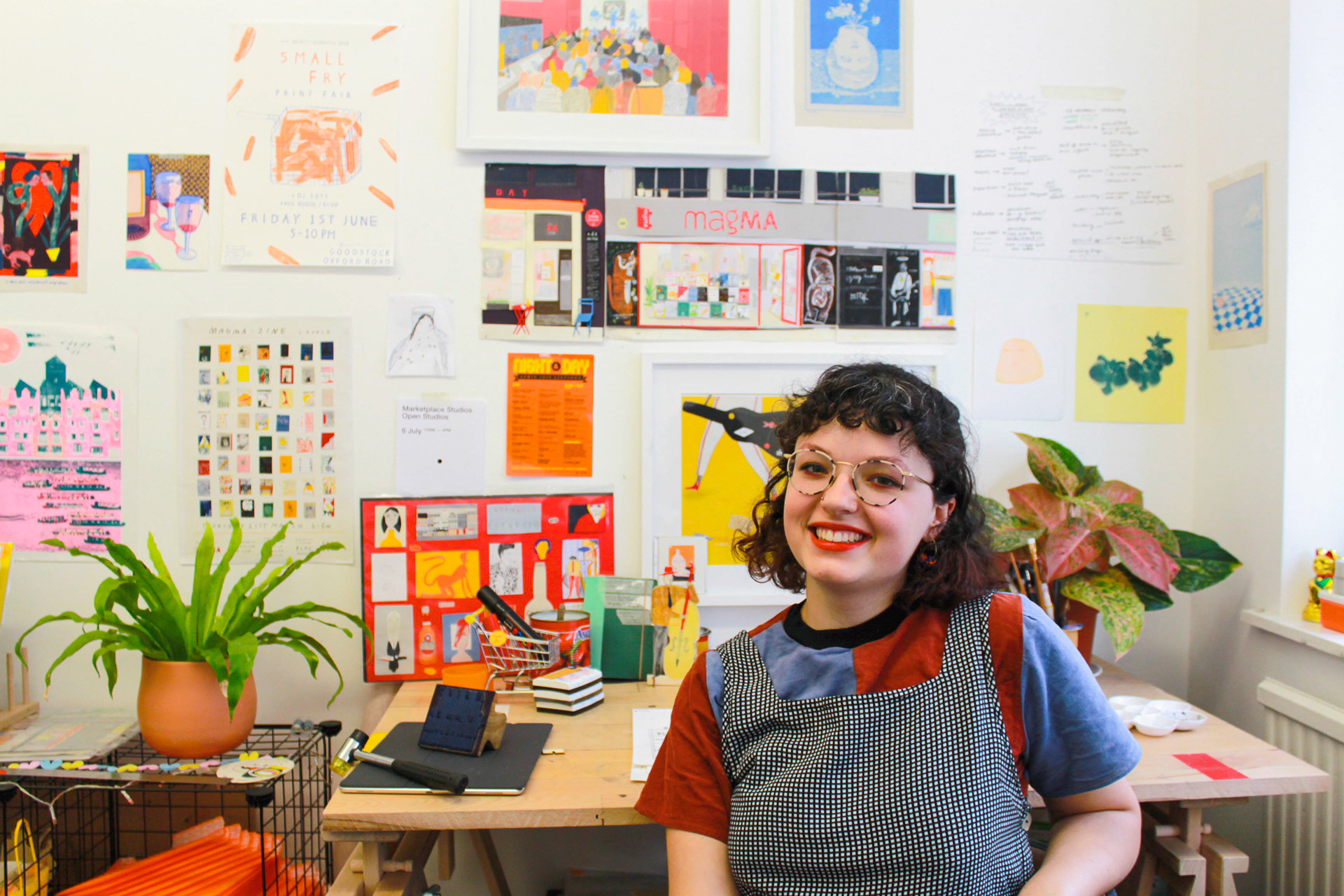 Maisy illustrations feature a variety of techniques. These include a combination of paper collage mixed with other mediums ranging from traditional to digital. This handcrafted approach and playful nature within her practice creates outcomes that are both skilfully composed and beautifully produced. 
Her practice delves into illustrating, documenting and collating stories of places, buildings, the people, their rich histories and narratives. This process of documenting on location with drawing then investigating, is built upon with interviews and research - then evolves into a variety of outcomes; from illustrated publications, laser-cut characters and print. Her first publication was set in 'Night and Day', once a Fish & Chip shop come jazz bar, and now eclectic and electric Manchester music venue. This process of working has been translated into other briefs: including a publication for the book shop Magma, a mural for community project 'Open Spaces', and hoardings for the re-development 'Hilton House' in the Northern Quarter. ​​​​​​​
Maisy's projects have been shortlisted in the AOI's World Illustration Awards 2019, in both 'Book' and 'Site Specific' categories. Additionally, her work has been shortlisted in the 'Best Use of Illustration' category in the Stack Magazine Awards 2019. Her illustrations have also been featured in Creative Review, as well as the New Designers show guide highlights. Maisy co-runs and co-founded Small Fry, a collective putting on creative events including print fairs and talks; ranging from animation, graphic design, illustration and publishing. Alongside this Maisy is a teaching assistant on the 'Illustration with Animation' course at Manchester School of Art.
Shortlisted for the
AOI's World Illustration Awards
 in partnership with the Directory of Illustration - in both 'Book' and 'Site Specific' Categories 2019 and work exhibited at Somerset House, London and continuing with the WIA UK tour.
Animation Work Experience: 'Clockwork Frog' - Instantprint Ad & 'Factory Create' - Disney Club Penguin 
​​​​​​​
Currently stocked in:
Afflecks Manchester
(as part of
SWALK Collective
), Magma MCR, Market Place Studios, Corner/Shop No 70,  Rare Mags, Velvet Fox Interiors, M.A.D.E Cirencester, Handmade Nottingham, Bury Art Shop, GK Gallery & Curious Collection Withington