I am a freelance Illustrator & Animator, based at Marketplace Studios, Stockport. Alongside this I'm a teaching assistant on the 'Illustration with Animation' course at Manchester School of Art. 
My practice interests are illustrating, documenting & collating stories of independent venues: the people, places, histories, & their narratives. Resulting in a range of outcomes from publications, 3D character installations & murals. 
I also design work for clients such as Paperchase & Hallmark on cards, animations, journals, & diaries.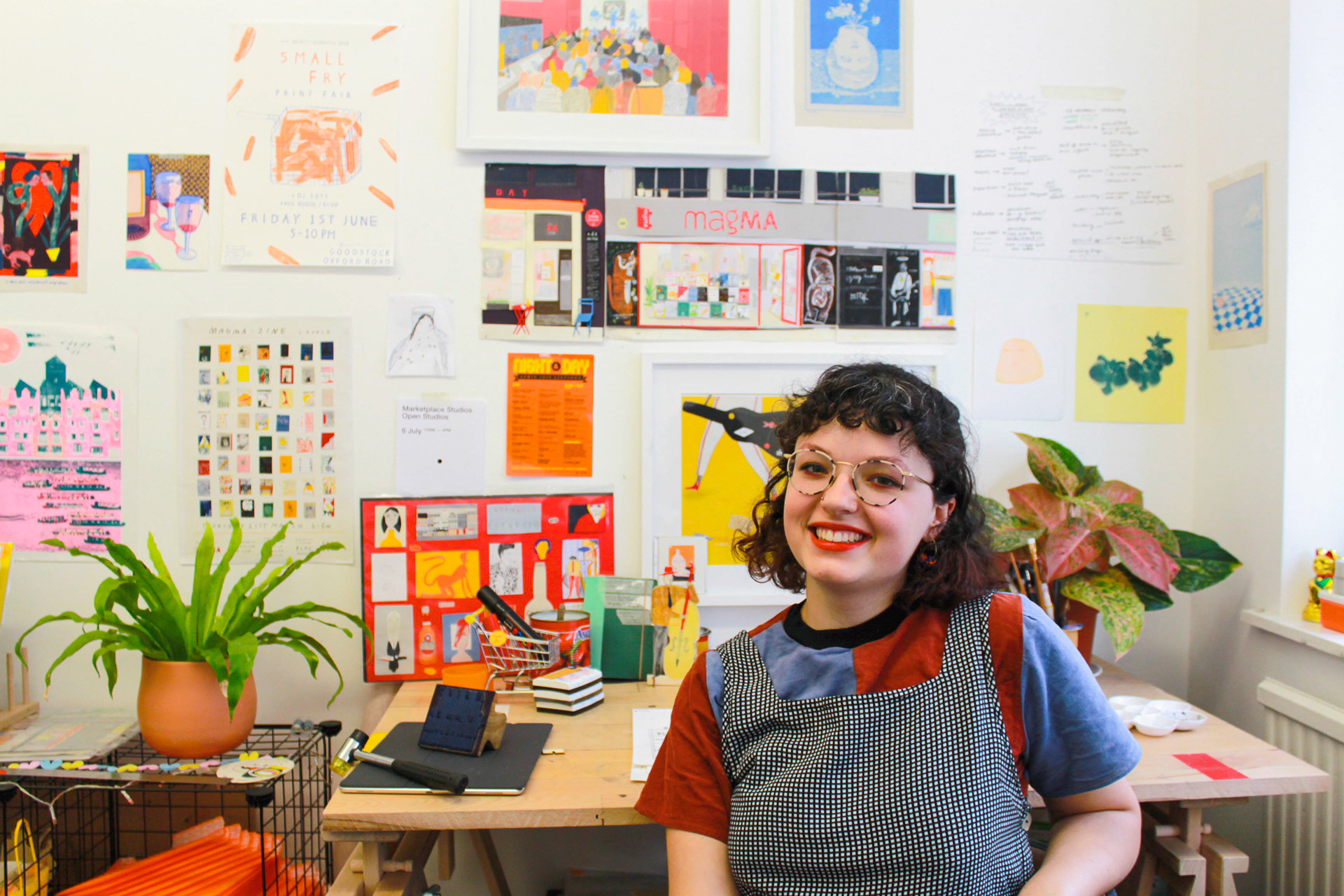 This process of documenting through on location drawing then investigating, evolving & shaping into projects, began with the renowned Manchester Northern Quarter's 'Night and Day café. Once fish & chip shop come jazz bar, to now eclectic & electric Manchester music venue. Through ongoing observational drawing plus interviews with the owner & promoter of the venue. I translated the history & voices of the venue into an illustrated publication, laser-cut characters (both small & life size), plus a series of prints. This process has been translated into other briefs, as a way to promote and celebrate the space. These include a publication for book shop Magma, a mural for community project 'Open Spaces', & hoardings for the re-development 'Hilton House' in the Northern Quarter. ​​​​​​​My illustrations are predominately constructed from paper, essentially drawing with scissors! I let characters and objects evolve from this process. I enjoy mixing different medias from traditional, to digital, to create unusual outcomes & textures. 
Shortlisted for the
AOI's World Illustration Awards
 in partnership with the Directory of Illustration - in both 'Book' and 'Site Specific' Categories 2019 and work exhibited at Somerset House, London and continuing with the WIA UK tour.
Animation Work Experience: 'Clockwork Frog' - Instantprint Ad & 'Factory Create' - Disney Club Penguin 
​​​​​​​
Currently stocked in:
Afflecks Manchester
(as part of
SWALK Collective
), Magma MCR, Market Place Studios, Corner/Shop No 70,  Rare Mags, Velvet Fox Interiors, M.A.D.E Cirencester, Handmade Nottingham, Bury Art Shop, GK Gallery & Curious Collection Withington