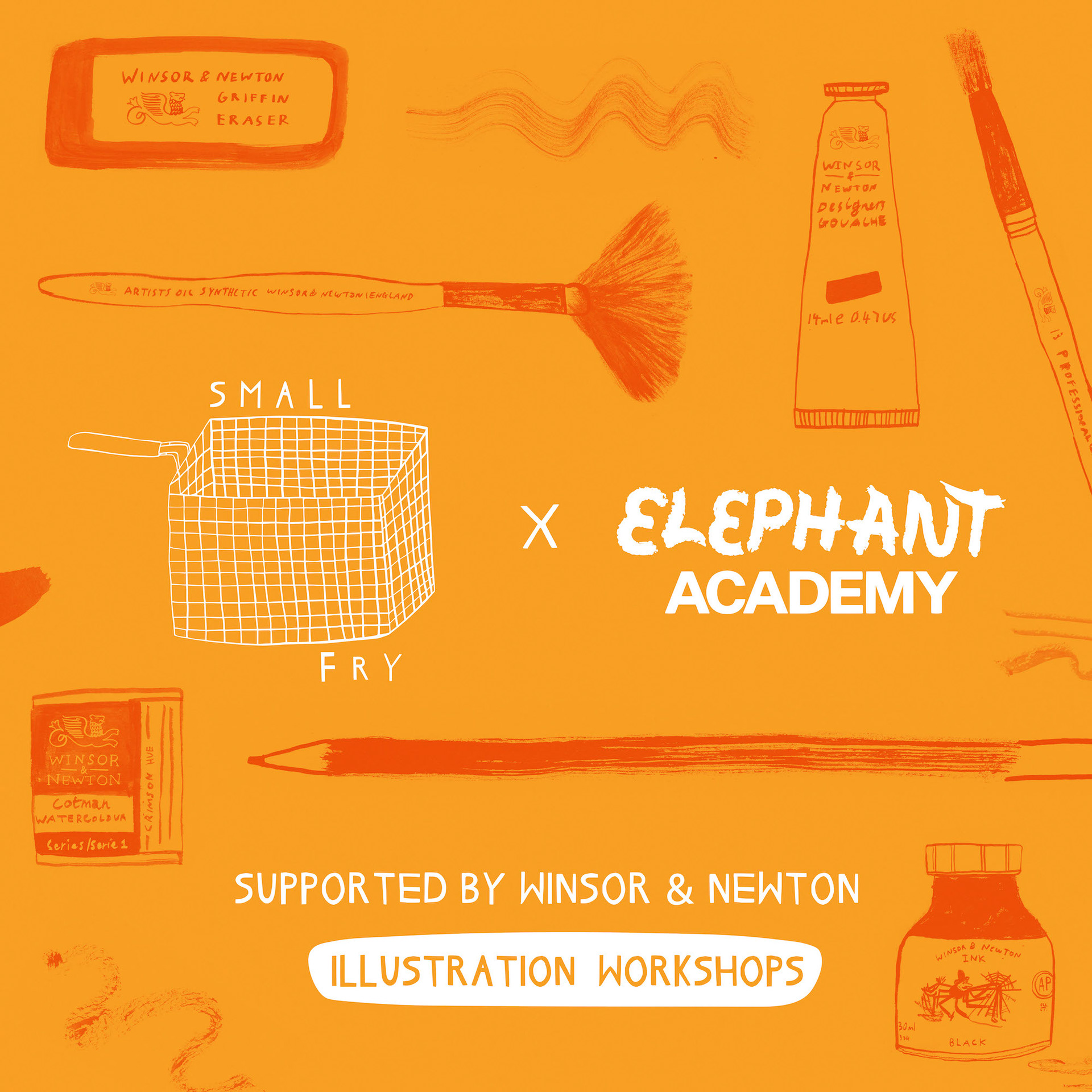 Illustrations for our @smallfrycollective workshop collaboration with @elephantacdmy supported by @winsorandnewton. Small Fry is venture founded in 2018 and over the years progressed into curating workshops, talks and events + hosting The AOI Manchester Meet-up group for Illustrators.

So proud of this line up of this wonderful illustrators we've curated for our Summer Illustration takeover at Elephant Academy.  Our first month in July is watercolour (tutors shown in the GIF below), then we'll move to Inky August & Gouache + Soft pastels in September.

I'll be running a Mixed Media workshop during the summer program alongside our tutors. The workshops will take you step by step through using the W&N materials to make a creation. They teach you technique & fun approaches of using the tools at hand, whist also exploring interesting themes, theory & history.

Course themes include; Editorial Illustration, Mix-Media shop fronts, People, Fashion Illustration, Illustrative Type, Museum mark-making, Urban Sketching, Pattern & Feels, puppets, Illustrating Movement & inky mark making & Character Design.