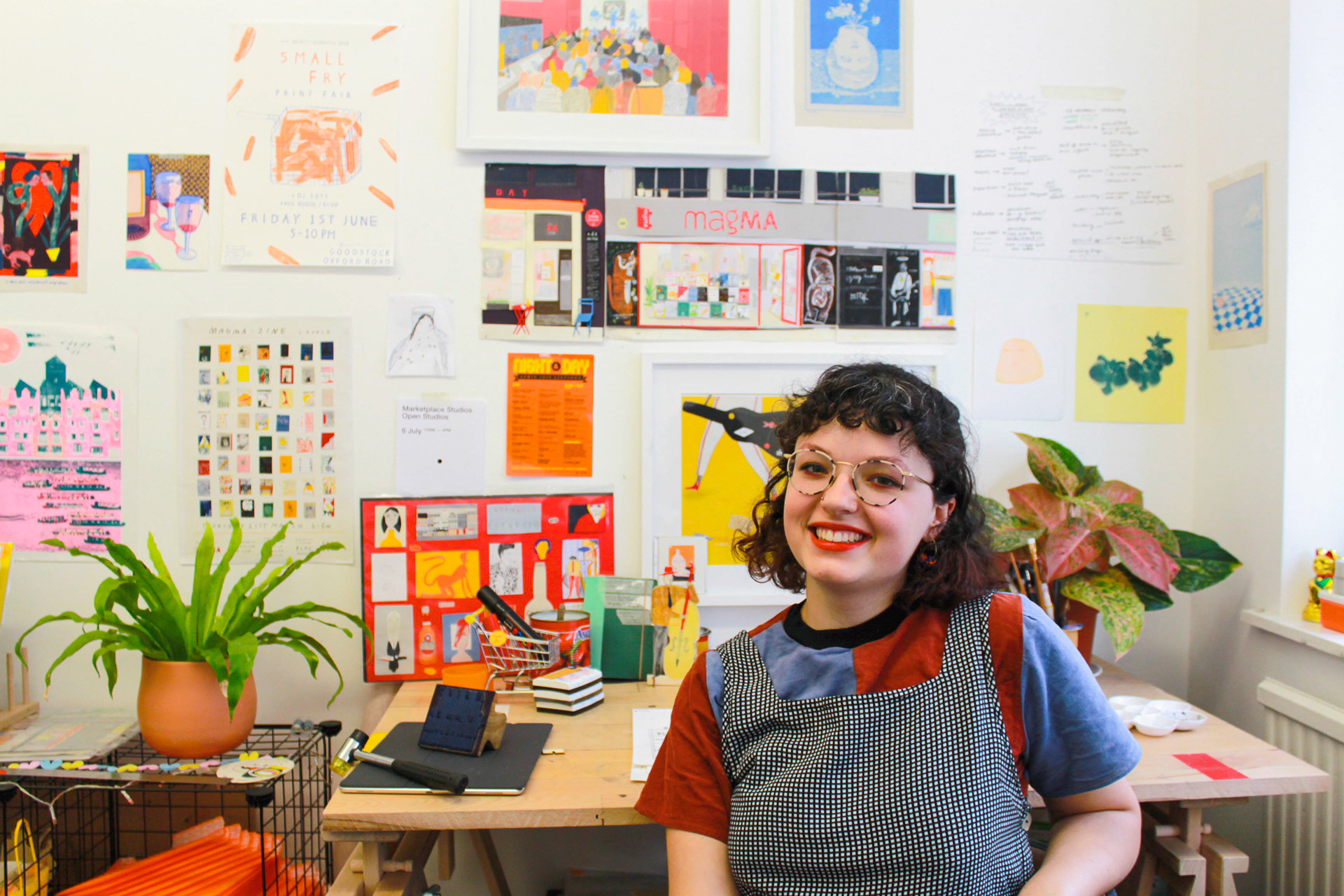 Maisy Summer is an award-winning Illustrator & Animator based in Manchester, UK. Working closely with clients on projects that often have storytelling and community at their centre. Maisy adopts a

 playful approach to her practice, creating layers of delightful textures & carefully observed details within her illustrations.
Her materials of choice are often a combination of gouache, pastels, and paper cuts, letting characters and objects evolve from this handcrafted process. Maisy's projects have been shortlisted in the AOI World Illustration Awards & STACK Magazine Awards, as well as received recognition in It's Nice That, Creative Boom & Creative Review. 
Maisy's projects can evolve into a variety of outcomes; from illustrated publications and animation to large scale character installations. Alongside freelancing, Maisy teaches at Manchester School of Art on the Illustration with Animation course. She also runs Small Fry (founded in 2018), a collective putting on events, talks & workshops across the city and beyond. Small Fry is currently partnering with the Association of Illustrators, as well as Elephant Academy on various workshops and events for creatives.
Email: hello@maisysummer.com
Curator of Small Fry, Founded in 2018
Creative Events, Talks & Workshops
WORKED WITH
Winsor and Newton, 
Sunday Times, 
Elephant Academy
Magma, Ensemble Design Studio, Hilton House
Night & Day, Paperchase, Hallmark, 
York University
Level=, Intern Mag, Oh Mag, Manchester School of Art
Greater Manchester Arts,
 The Pankhurst Centre
SHORTLIST & AWARDS
Longlisted Professional Advertising AOI WIA 2021
New Designers Show Guide University Hig

hlights
Manchester Art Gallery, Manchester
Somerset House, AOI Awards, London 
Benzie Building, Vertical Gallery, Manchester
Business Design Centre, New Designers, London