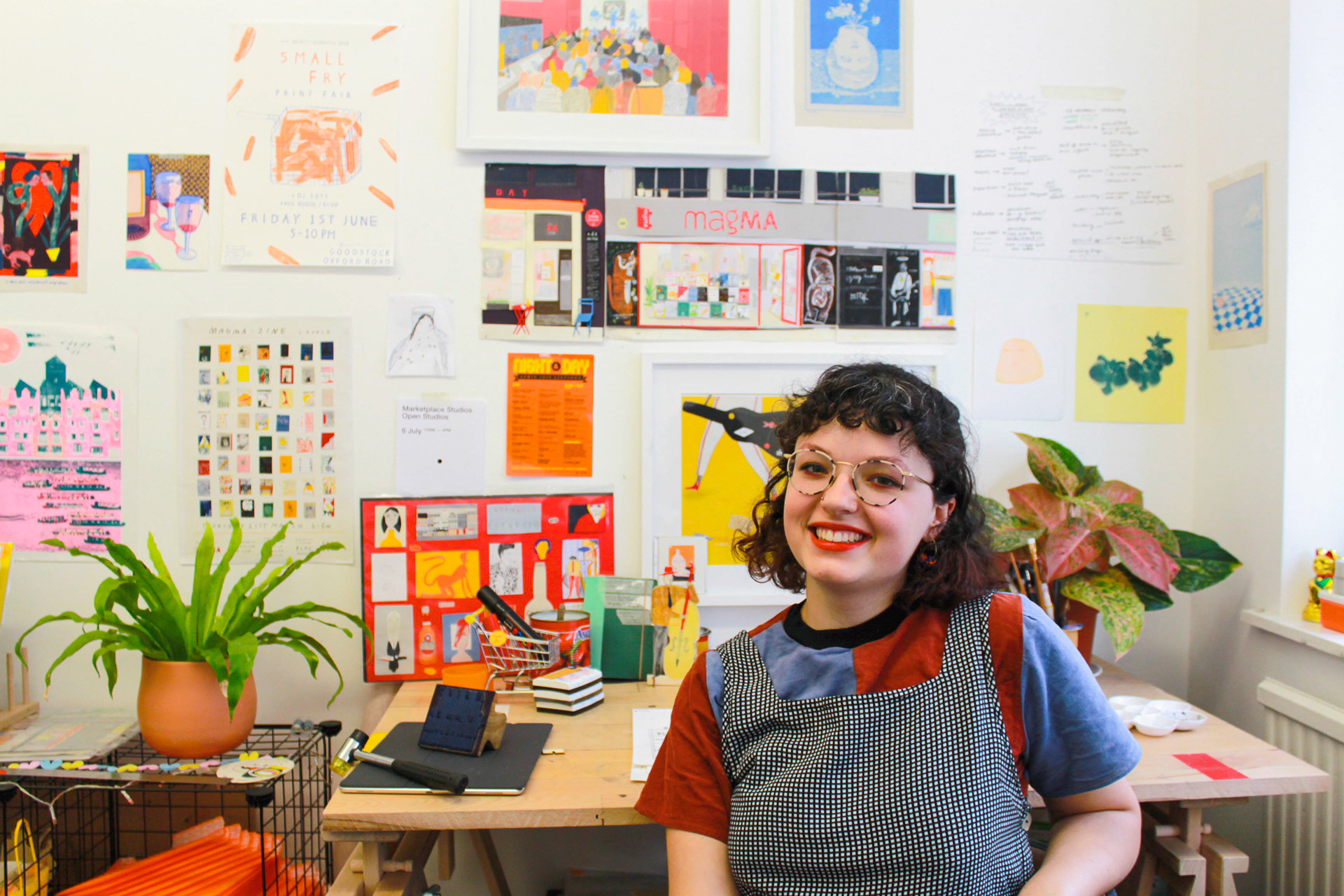 Maisy is an award winning Illustrator & Animator based in Manchester, UK.
Maisy works closely with clients on projects that often have storytelling & community at their centre, she's created work for brands like Sunday Times & Paperchase, as well as independent Manchester creative hubs.
Maisy has a playful approach to her practice, working with a range of traditional to digital materials. Often her illustrations use a combination of gouache, pencils, and paper cuts, letting characters and objects evolve from this handcrafted process. This is then finished with textures and other finer details digitally. 
Two projects Maisy curated, illustrated and published were shortlisted in the AOI World Illustration Awards & STACK Magazine Awards 2019, & featured in Creative Review. Magma-Zine celebrated the self publishing community behind book store Magma. Night & Day told the history of electric and eclectic Manchester music venue of the same name. Originally a fish and chip shop come jazz bar, and now over the years had the likes of Elbow, Blacks Keys and Kasabian through its doors. 
Her practice often has a focus on illustrating, documenting and collating stories of different communities, looking into their space & histories to uncover narratives. This process of investigating by drawing, is then built upon with interviews and research, & can evolve into a variety of outcomes; from illustrated publications, animation & large scale character installations. Alongside freelancing Maisy is a Teaching Assistant at Manchester School of Art. She also runs a collaborative creative network Small Fry, putting on events, talks & workshops & also host to the Association of Illustrators Manchester meet up group.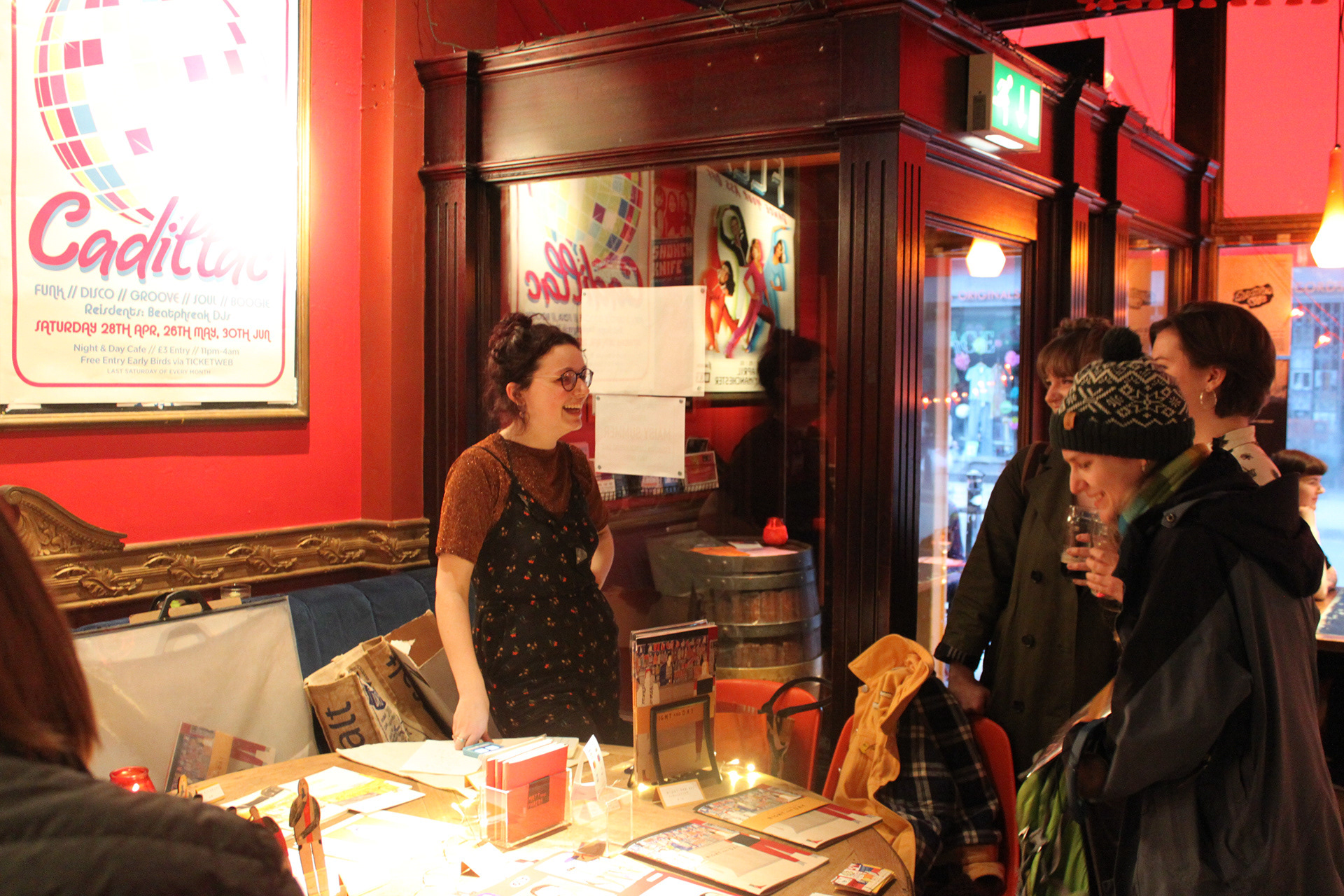 Email: hello@maisysummer.com
Co-founder of Small Fry - Cr
eative Events, Talks & Workshops 
WORKED WITH
Cap and Dove - Commissioned by Greater Manchester Arts,
Women in Print - The Pankhurst Centre, 
Magma, 
Ensemble Design Studio - Hilton House, Sunday Times
Night & Day, Paperchase, Hallmark, Food for Heroes, 
Positive Negatives - SOAS University London, 
Manchester Metropolitan University 
New Designers Show Guide University Hig

hlights
Manchester Art Gallery, Manchester
Benzie Building, Vertical Gallery, Manchester
Business Design Centre, New Designers, London 
Somerset House, AOI Awards, London