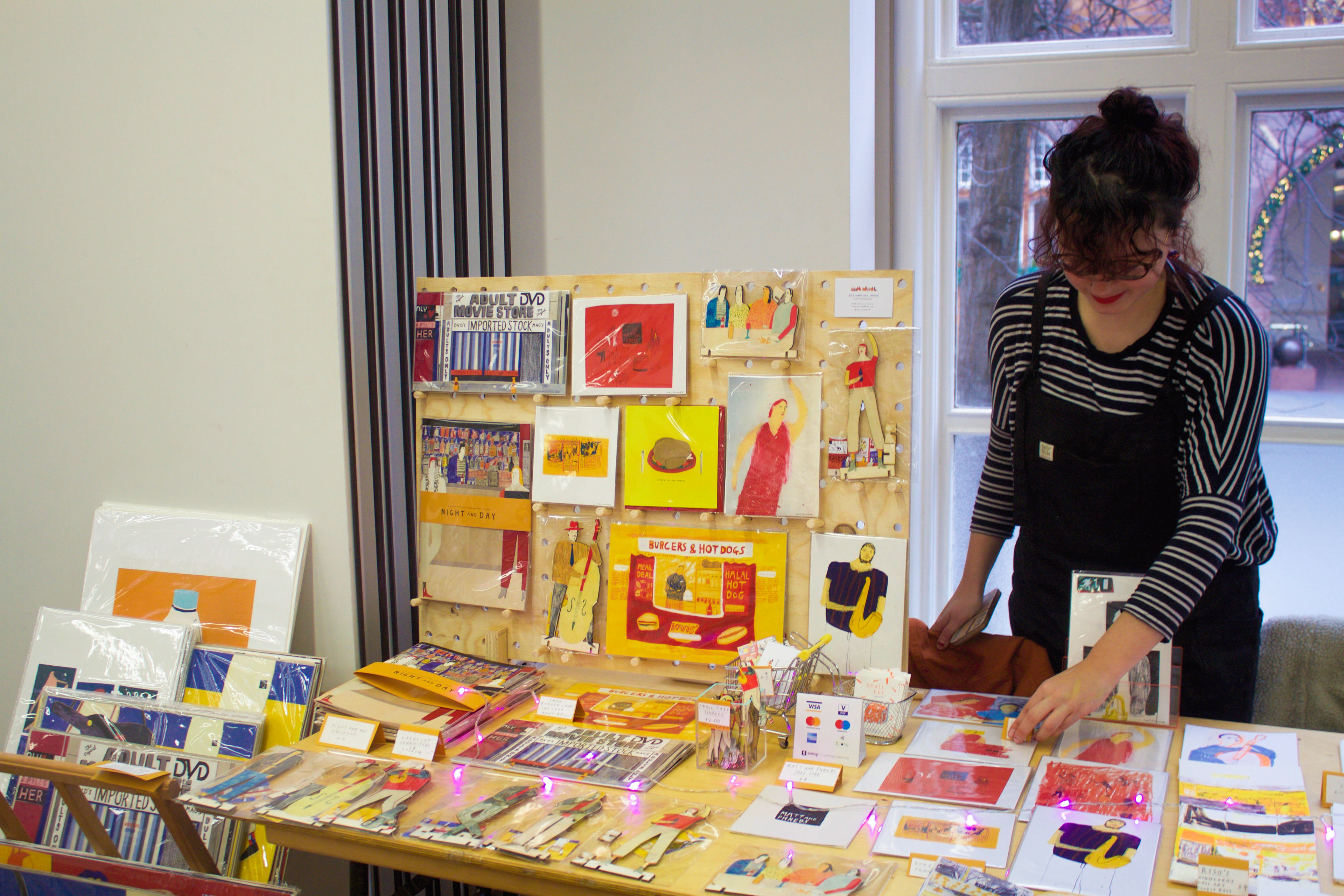 During the last two years my practice has focused on illustrating, documenting and collating stories of independent venues: the people, places, histories, & their narratives. This began with my documentation of the renowned Manchester Northern Quarter's 'Night and Day café. Through ongoing observational drawing plus interviews with the owner and promoter of the venue.

I translated the history and voices of the venue into an illustrated publication, laser-cut characters (both small and life size!), plus a series of prints. Following this I completed a mural for 'Open Spaces' - a community project based in Stockport, with the aim of regenerating Stockport Highstreet. The artwork I created was based on the traditional grocers Liptons, that used to be situated on the street in the 1930's, in the aim of celebrating Stockport's High street history.
Situated right next to 'Night and Day' is Magma, stocking one of the best selections of independently published books/publications/zines. Over the past six months I've been slowly curating the publication Magma-Zine (Issue One) - Launching Thursday 21st March 2019. Celebrating all the writers, illustrators, graphic designers, publishers, artists, and photographers, that make Magma what it is! Through this project, I took the opportunity to push a creative fascination I have with the pastiche. Playful, fun and abit cheeky in style – creating a new interesting dialogue between the original and imitation. Ultimately in a big celebration and admiration of their work. I mixed these with reportage illustrations of Magma, interviews, & stories and collated and curated into a publication and series of prints. This process of taking what's initially on location drawing and investigating, evolving and shaping into projects is something I really enjoy. My illustrations are predominately constructed from cutting up and shaping tiny bits of paper - letting characters and objects evolve from this process. Essentially drawing with scissors - this results in more unexpected and intriguing outcomes and compositions.
I am a resident at 'Marketplace Studios', Stockport - where I work as a freelance illustrator. Here I work on my personal projects such as publications, artist books, gifs, cards, animations, risographs, for exhibitions, stockists & prints fairs. Taking inspiration jazz clubs, news articles, bars, music venues, people, book shops, sex shops!  Alongside this I work for clients such as Paperchase, on journals and diaries, as well as Hallmark on cards & animation. Alongside this I'm a part-time Graduate Teaching Assistant on the Illustration with Animation course at Manchester School of Art. 
One half of 
@smallfrycollective
 - Collective putting on creative and Musical Events
Currently shortlisted for the
AOI's World Illustration Awards
 in partnership with the Directory of Illustration - in both 'Book' and 'Site Specific' Categories 2019
Animation Work Experience:
'Clockwork Frog' - Instantprint Ad & 
'Factory Create' - Disney Club Penguin 
Currently stocked in Magma MCR, Market Place Studios, Rare Mags, Velvet Fox Interiors, M.A.D.E Cirencester, Handmade Nottingham, Bury Art Shop, GK Gallery & Curious Collection Withington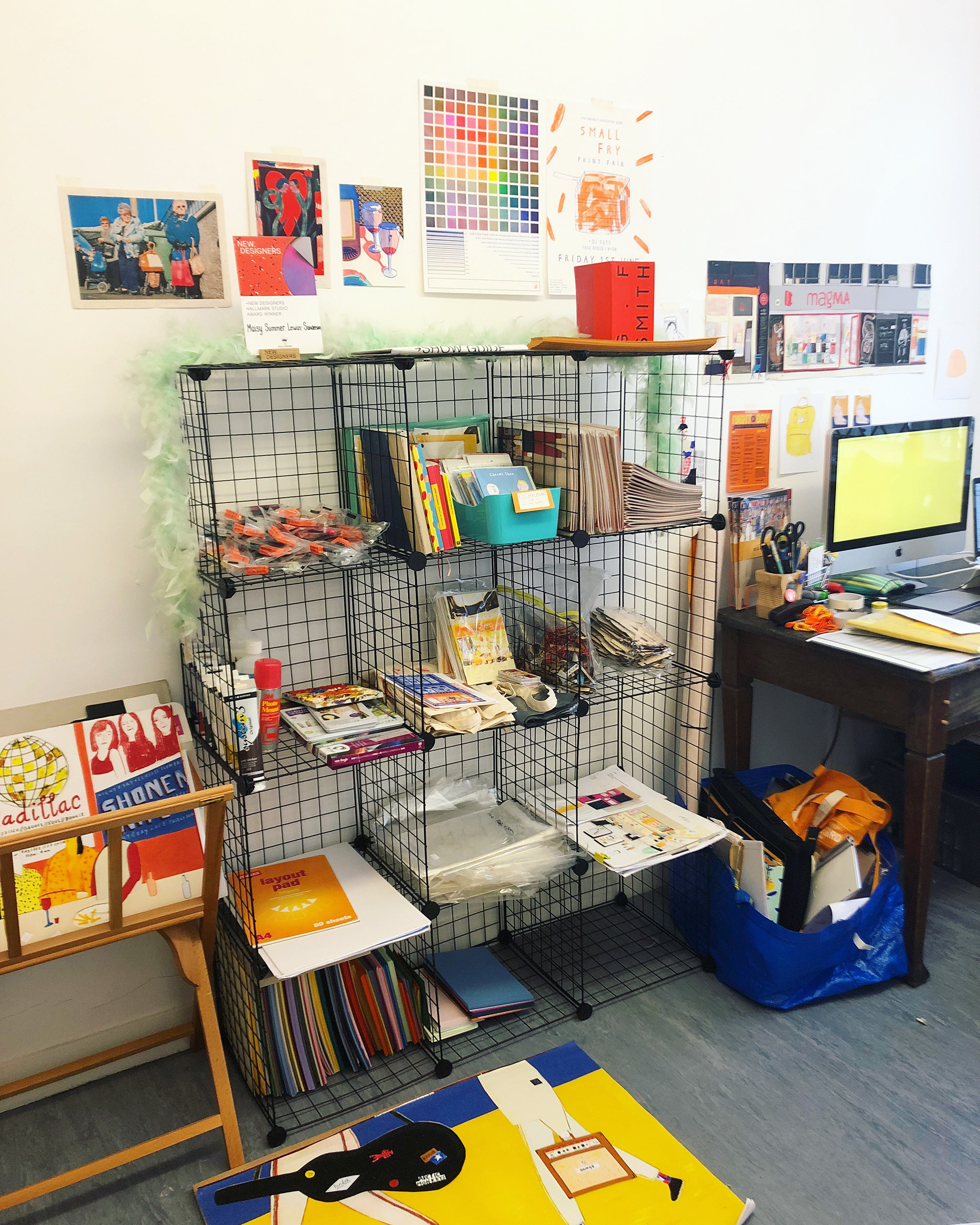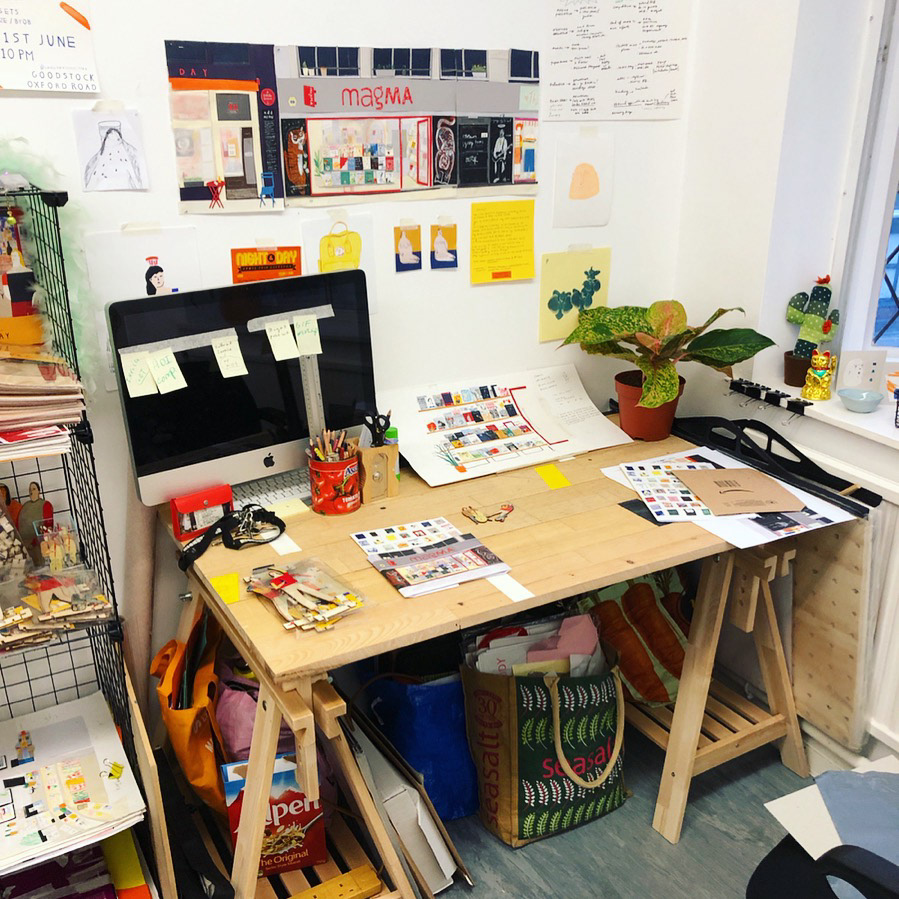 Marketplace Studios - Stockport
 

​​​​​​​