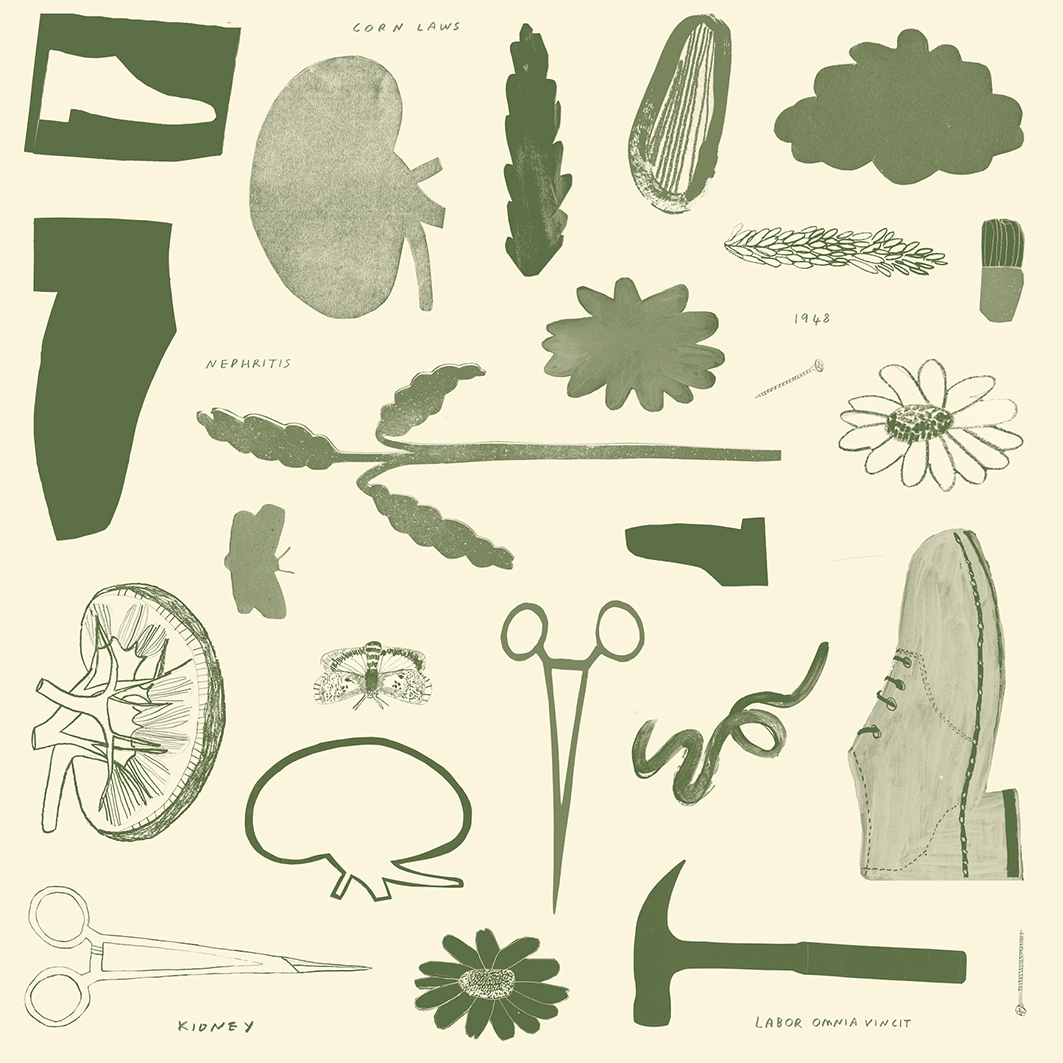 The wallpaper symbolises 4 stories from Manchester's Boroughs; Corn Marigolds (Symbol of Resistance) - Tameside, Wheat (Corn Laws) - Bury, Clogs (Industrial workers shoes) - Oldham, Kidney (first NHS patient had acute Nephritis) - Trafford. More details on stories can be found here.
Cap & Dove is a travelling mini arts centre structure designed by @tim_denton , which houses a tiny theatre, museum and a shop. The arts centre on wheels will tour the 10 districts of Greater Manchester in Spring/Summer 2020, visiting communities, town centre markets and festivals. Wallpaper design from Maisy's studio @marketplacestudios Stockport (which Cap and Dove will be passing by during its tour). 
Supported by GMCA through the Great Place programme.
​​​​​​​