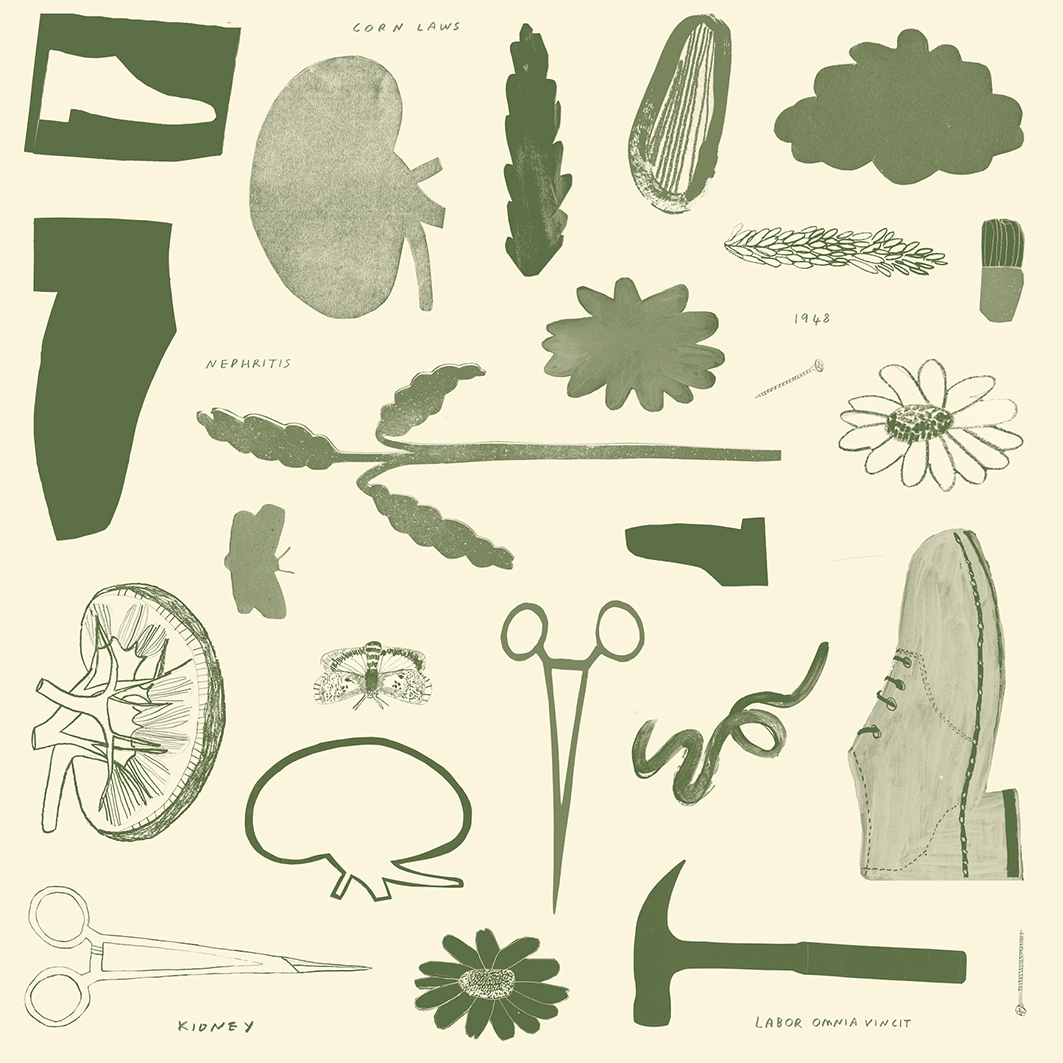 Wall paper design for Cap and Dove, a travelling mini arts centre structure designed by @tim_denton , which houses a tiny theatre, museum and a shop. The arts centre on wheels will tour the 10 districts of Greater Manchester in Spring/Summer 2020, visiting communities, town centre markets and festivals.
The wallpaper symbolises 4 stories from Manchester's Boroughs; Corn Marigolds (Symbol of Resistance) Tameside, Wheat (Corn Laws) Bury, Clogs (Industrial workers shoes) Oldham, Kidney (first NHS patient had acute Nephritis) Trafford. 
More details on stories can be found here. To the left is a variety of
 colour combinations for the wallpaper put forward for the inside of @capanddove.